Ameritas provides dental insurance for both individuals and employers. Its plans vary quite a bit but are more advantageous for people looking for more personalized coverage. While it provides a lot of coverage plans in each region, with each plan varying in detail, the cost of the premiums was not impressive, and Ameritas is one of the most expensive dental insurance providers.
I got quotes for individuals, couples and families in each U.S. region. And I compared the available plans in each region, as well as the monthly premiums. With Ameritas, it was among the most expensive. For example, an individual pays about $69 per month for comprehensive coverage. This is nearly $20 over the average cost for similar coverage from other providers. And it's far more expensive than Physicians Mutual, which costs $37.55 for the same level of coverage. Only Spirit Dental & Vision was more expensive.
This dental insurance company has some features that financially benefit people who take good care of their teeth. First, if you practice good dental hygiene and don't need cleanings every six months – or if you know you won't make it to the dentist that often – you can find a cheaper plan that allows only one check-up and cleaning a year. Another advantage is the Dental Rewards program. If you have a good year with your teeth and don't need all of Ameritas' coverage, it rolls over some of the dollars you didn't use to the next year. Thus, if you had a healthy year this year, but next year need a root canal or some other expensive procedure, you may find Ameritas covers more of the costs than usual.
The service has around 84,000 dentists in its network; which is one of the smallest we reviewed. However, you can search on the Ameritas website for network dentists in your area and compare costs online.
In some cases, you may have to wait if you want dental work done aside from standard cleanings. Most have a waiting period of 6 months, but Ameritas' varies from no wait to up to a year. If you are purchasing insurance now because you have a cavity or impacted wisdom teeth, you need to check the plans carefully, otherwise you might have to pay out of pocket or suffer for months before your insurance pays for the procedure.
Ameritas offers many coverage options for individuals who don't have employer-provided plans, but the plans are expensive compared to other insurance providers. It doesn't always have the best overall savings compared to paying yourself, especially if you only need standard maintenance, but it does reward you by rolling over some of your coverage so that if you are not as lucky the next year, it may pay for more of your care.
Need a better alternative?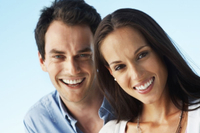 Top Ten Reviews has reviewed the Best Dental Insurance so that we're able to offer you the authoritative buying advice you expect.