There's no such thing as a free lunch, right? Well as far as learning platforms are concerned, there might just be in the form of edX. The American site's flexible approach to education gives learners unprecedented control over what they pay for.
At a glance
1. 3,000+ courses available
2. Subjects covered include arts, science, tech and medicine.
3. Costs really vary, from completely free to $10,000
edX likes to shout loudly about its credentials that's for sure. '3,000+ courses', 'Learn from more than 160 universities', '383,069 people are learning on edX today' (the number constantly updates) are slapped across banners, titles and even their regular emails.
And edX has plenty to shout about. Whereas some sites like LinkedIn Learning and Udacity don't offer certificates verified by outside institutions, this is actually edX's biggest selling point.
The platform was founded by Harvard and MIT in 2012 and since then it's partnered with scores of world-renowned names. Course providers include the University of Oxford, Brown, the Sorbonne, and Columbia. We rate it as one of the best online learning platforms currently available, providing (among other things) some of the best coding courses online – although it doesn't top the list in either of those guides.
edX review: Available subjects
With more than 3,000 courses on offer, there is plenty of scope for variation. For comparison, the Shaw Academy offers only 100. edX covers the arts and humanities, science, technology and even law and medicine.
Once you delve into their offering, courses on computing, business and communications tend to dominate. As a platform, edX may be best fit for employers wanting to polish existing skills in the workforce. Though browsing the 'introductory' section, there's enough to satisfy the hobbyist polymath looking for something completely new to try too.
In addition to standalone courses, edX also offers what it categorises as 'Programs'. These are made up of several courses grouped together that lead to a professional qualification. They range from more than 900 professional certificates (from about $100) to 13 Master's degrees (around $10,000 each), with plenty in between.
Programs are clearly labelled as who they're best suited for (undergraduates, say, or professionals). This is something that's lacking on the more general 'course' offering.
edX review: Ease of use
This is where, despite the free access and renowned names, edX struggles. Navigation round the site feels a little clunky at times. There's a lack of consistency between looking through the site structure as a guest or logged in. Intuitive clicks on things don't do what you'd always expect them to.
In terms of search, it is possible to filter courses by level, institution, and availability, but it takes a few clicks to navigate there. Annoyingly archived courses can appear in search results unless you specifically filter them out.
Once you've found something that seems to suit, an overview page outlines what you should expect. Although super clear on the course-length and how self-directed your learning will be, the course content descriptions could be more helpful in terms of what to expect.
It's at this point edX's 'audit track', its free pathway, comes into its own. This 'audit track' provides you with access to the course content, but none of the interactive course elements, such as graded assignments. You'll be able to scroll through the content and gauge pretty quickly if something is for you or not. This is just as well, as the quality of course content can vary substantially.
---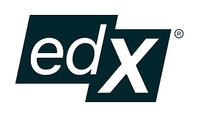 See all available courses on edX
This online learning platform has a great range of certified courses. What's more, you can try a lot of them for free using the 'audited' pathway before you commit to a membership - if you decide it's worth getting that verified certificate, you can opt to jump into the paid version later.
edX review: Course content and quality
Again the option to 'try before you buy' helps enormously here. From initial descriptions it can be hard to grasp just how a course will be shaped in practice, and for what level.
We found that quality varied greatly across different courses. The digital marketing class we tried from one UK university was excellent. It was well structured and made great use of interactivity to keep engagement high. But a course on French verbs from a smaller institution felt very amateurish and messy (we'd recommend looking through out guide to the best learn French online apps and website instead.)
The verifying institution really makes a difference in terms of guaranteed quality. There seems to be a clear cut between those with world class reputations and those you don't recognise at all.
edX review: Teaching format
Short videos from instructors and quizzes form the backbone of many of the courses, delivered in bitesize, iterative chunks to do at a time that suits you. Discussion board features allow you to complete learning tasks and interact with other students taking the course, wherever they are in the world. To some this can feel like shouting into the void, but to others is what keeps them invested in learning.
Course length varies depending on the topic, but most are designed to be taken over a month or two, organised into week-by-week lessons – although if you did want to binge them you could. For those taking a 'verified' track (more on that later), weekly graded tasks will help keep you on a more sensible schedule.
edX review: Audit vs. verified
Courses on edX have two tracks, a free pathway known as 'audit' and the other paid-for, which they call 'verified'. Luckily for those of us with a hunger for learning but not much cash, there's not much difference between the actual educational content on either.
Unlike expensive subscription-based sites such as Udacity, edX grants you access, albeit time-limited, to learning materials for free. If you just fancy topping up on your knowledge and don't care much about charting your progress or a certificate, then the audit pathway is perfect. All that learning fee-free is really something quite remarkable.
Of course, one of the site's biggest draws is the calibre of the learning providers. And to get those verified qualifications from the likes of MIT, Harvard and Berkley on the resumé, it is going to cost you.
edX review: Cost
It's only through the paid-for ('verified') track that you'll get the certificate making the difference between you and the next guy up for promotion. For this, edX asks for a one-off payment that will grant you permanent access to the course, graded assignments that chart progress, and that golden ticket – the verified certificate of completion.
Prices for courses vary. For a music theory course from Berklee College of Music they wanted $49. An arguably more useful digital marketing course via the University of Edinburgh came in at $199 and introductory offers are available.
What balances this out here is the option to try before you buy. If you're making the most of the audit track and then decide halfway through that you'd like to sit a graded assignment and get a certificate to show your boss, then you usually have up to 10 days before the end of the course to upgrade. Of course, it's up to you to decide if it's worth it or not and you're under no obligation.
edX review: User reviews
We couldn't spot any user reviews when we were scrolling through the course catalogue. It's a standard feature on a lot of learning platforms – both Udemy and Skillshare let you easily see student reviews and remarks – but it seems to be absent on edX.
You will see some courses on the platform being promoted as 'popular,' although it's not clear how this is measured, so this grading could well be simply a reflection of the number of enrolled students.
edX review: Is it worth it?
edX allows you to access flexible learning from notable institutions for free. Is it worth your time? That depends. Despite the range available, the amateur hobbyist might struggle to find something that suits their level and personal interest among some of the more corporate-focussed content.
However, we think it's one of the best online learning platforms for people who want to invest some serious time in their own development. You can try the audited version of courses before committing to a payment option. So if you want to improve your resumé with a verified certificate, then you're empowered to make a decision on whether you pay or not based on your experience. There's no subscription, no ties, just great transparency.