One thing the global pandemic has taught us is that pretty much anything is achievable online. Hosting a children's birthday party? No problem. Attending a live concert? You bet. Conducting a work presentation? Easy-peasy (and you don't even have to change out of your pyjamas). Perhaps the most exciting thing you can achieve online, though, is the mastering of new skills.
At a glance
1. Costs $69.99 per month
2. Over 100 courses available
3. Wide range of courses
Online learning is not a new phenomenon, but it's definitely growing in popularity as confidence in more traditional methods of education wavers. In a recent survey carried out by Pearson, 67% of Americans said that colleges and universities are becoming out of reach for the average person, while 64% believed that those institutions aren't teaching the right skills for today's job market. In contrast, online learning platforms tend to be affordable (or even free), and offer a wide range of vocational and non-vocational courses.
In this review, we'll be focusing on one of the more recently launched online learning platforms. Founded in 2013, Shaw Academy provides access to over 100 free online courses, ranging from data analytics to digital marketing, photography to fashion. Despite being relatively new to the game, we still think its one of the best online learning platforms currently available.
In 2020, Shaw Academy announced that its diplomas had gained triple-accreditation status, meaning that they are now recognised around the world. It was also claimed that the number of students using the Shaw Academy platform had increased tenfold since the start of the pandemic, with more than 520,000 enrolled. This is despite the fact that the platform has a relatively low number of classes compared to other learning sites – but this isn't necessarily a bad thing, as we'll discuss below.
If you're looking for more advice on improving your career opportunities, read our guides to the most useful coding languages to learn in 2021 and the best typing software 2021.
Shaw Academy review: How does it work?
The main slogan on Shaw Academy's home page – "Build your business, hobby or career" – gives you an idea of this learning platform's proposition. The objective here is to help anyone develop their skill set, whether they're looking to become the next Jeff Bezos, gain a promotion at work or simply master a new subject, such as meditation or make-up.
And it's not just a new set of skills that you'll gain from a Shaw Academy course. Upon completion (courses normally span four modules of eight to ten classes each), you'll be rewarded with a diploma that's certified by Austin Peay State University (APSU) in Clarksville, Tennessee, and, as of 2020, accredited by three international certification bodies: Continuing Professional Development (CPD), the International Accreditation Organization (IAO) and the International Council of Specialized Online Certifications (ICSOC).
It's not the only platform to offer some kind of certification – LinkedIn Learning does the same. But whereas LinkedIn Learning certificates are only really recognized on the networking platform, Shaw Academy's accreditations are at least acknowledged by the above bodies.
Another soundbite that appears on the Shaw Academy website is "education without limitations", and this refers to the flexibility with which you can navigate your learning journey. Once you've enrolled with the platform and picked your course or courses (we'll explain how to do that and how much it'll cost in a moment), you'll get the chance to build your own lesson schedule.
With the pre-recorded classes or webinars streamed every hour on the hour from 6am till 10pm, you can choose to take them at a time that suits you. Shaw Academy is compatible with any desktop, laptop or mobile device with a working internet connection, meaning you could 'attend' your classes while at work, on the sofa or even travelling on the bus. You're encouraged to stick to your allotted time – partly because it'll help you to stay focused on your course – but if you do miss a class for whatever reason, it will be added to your members' area shortly after the class finishes, enabling you to catch up.
As part of your course, you'll be invited to complete an assignment after each second class. Coming in the form of multiple choice questions, these do not have to be completed in order to obtain a Shaw Academy diploma. However, assignments are also allocated at the end of each module, and these will need to be completed before you can receive your qualification.
Shaw Academy review: Navigation
When you land on the Shaw Academy home page, you're presented with a clear and spacious layout that doesn't confuse with reams of information. Scrolling down the page, you'll find the list of available courses (these can also be accessed via a menu option at the top of the page).
Laid out as graphic thumbnails, they are colourful and attractive, instantly giving the impression that taking the courses will be fun and engaging. Each thumbnail also includes the (high) number of people who have graduated from that particular course, giving you confidence that you, too, could complete it. (In case you were wondering, Photography is the most popular Shaw Academy course, with more than 1.5 million graduates). There's no search bar, meaning you have to scroll through the courses to find the one you're looking for – but with only 100+ in the database, it's not a major issue.
Though there's a clear push towards getting people to sign up for a free trial, the home page makes no secret of the fact that you'll need to start paying once your trial period is up, providing full transparency. The platform is also available in six languages, making it a truly international affair.
We did have a few small issues with the navigation. Firstly, in Shaw Academy's FAQ, it states that webinars are delivered twice weekly, yet, when you come to set your learning schedule, you can choose to take your classes between one and three times a week. Also, immediately after we set our chosen days (Wednesday and Thursday), we were asked if we wanted to take our first class straightaway (this was a Tuesday). Perhaps we were doing something wrong, but it seemed a little confusing. Another minor gripe was that the site kept logging us out. Perhaps this is a security thing, but it did get a little irksome after a while.
Shaw Academy review: Course quality
As previously mentioned, completion of a Shaw Academy course will result in you receiving a globally recognized diploma. When we say 'globally recognized', that means accredited by the organizations we mentioned above. Exactly how much clout one of these diplomas will give you when you come to apply for a job, we don't know. At the very least, taking one of these courses will enhance your knowledge and stand you in better stead of progressing in your chosen field.
To put Shaw Academy's online tuition to the test, we enrolled on a couple of its courses. There are significantly fewer options than you'll find on, say, Udemy (which offers more than 32,000 courses), but this might not be a bad thing if you find too much choice overwhelming. We opted to take the hugely popular Photography course, along with Coding & Technology.
Each of these courses began with the basics and then proceeded to cover a number of key areas in its particular field. So, for example, with the Coding & Technology course, you'll learn about cloud computing in one lesson, the Internet of Things (IoT) in another, artificial intelligence (AI) in another, and so on. Led by qualified experts, the classes themselves last around 30-40 minutes, and are both clearly presented and engaging. While viewing the content, you can click on a dropdown menu that'll enable you to ask questions and check to see if you have any outstanding assignments.
One thing we didn't like about the classes was that you can't pause or rewind them while viewing them in real time – this option is only available if you are watching on 'catch-up'. It's not ideal because if you need to use the loo or someone knocks on the door, you end up missing valuable content.
In general, though, we found the content to be fun and well-presented. This is in contrast to something like Skillshare, which has a much wider range of courses available – but a few of these are in desperate need of updating.
Shaw Academy review: Cost
When you start on your journey with Shaw Academy, you'll be invited to sign up for a free, 'no commitment' four-week trial, after which you'll be charged $69.99 per month unless you cancel your membership (note that you'll need to enter your payment details at the start of your trial).
While this might sound like a lot, once you've signed up you'll be given unlimited access to Shaw Academy's courses, meaning you can take as many as you have time for.
If you're only interested in taking one course, you could head over to Udemy, which offers individual courses at around $18-$25, or indeed YouTube, which has thousands for free. However, neither of those platforms will award you a globally recognized diploma upon completion of your endeavours.
Shaw Academy: Cancellation fees controversy
In 2020, Shaw Academy came under fire from some users, who claimed that they had incurred fees despite trying to cancel their subscription. These experiences resulted in a slew of bad user reviews on TrustPilot - and Shaw Academy were then accused by that platform of trying to interfere with and remove these reviews. As a result, Trustpilot placed a customer warning on Shaw Academy's Trustpilot page.
Here's our experience: We didn't have any problems cancelling our subscription and we didn't face any problems with pop-ups (in fact, we actually found there were fewer pop-ups on here than on other sites). However, Shaw Academy did attempt to call us after we cancelled and also sent a couple of texts asking why we dropped out, which seemed a bit excessive.
We reached out to both TrustPilot and Shaw Academy for comment on the negative reviews and the consumer warning banner, which remains in place still. Here's what TrustPilot had to say: "Consumer Warnings are part of a series of actions we take to ensure the integrity of the platform and act as a public warning system to consumers about misbehaviour on our platform. Once placed, we also automatically prevent any information about the businesses star ratings or reviews from being shared with search engines. The Consumer Warning on [Shaw Academy's] Trustpilot page will remain until we consider its removal appropriate."
Shaw Academy had a lot more to say about this, but it's worth pointing out that the company has also put in place measures to address the previous issues, including hiring more customer representatives and removing purchase options that caused the above problems.
In the statement to Top Ten Reviews, the company outlined how ratings and customer feedback has massively improved over the last year across a broad range of review sites and consumer platforms, including TrustPilot.
The representative of the company also cast doubt on the authenticity of the negative reviews appearing more recently on TrustPilot, claiming: "The vast majority of these reviews stemmed from a well organised Facebook group intent on inflicting as much damage as possible on Shaw Academy. In total since June 2020 1,381 reviews were removed by Trustpilot and 393 reviews were changed to remove violating content...On the 21st of May 2021 Facebook, after conducting its own internal investigation, forcibly shut down this group after multiple breaches of privacy, hate speech and calls to action were documented."
Shaw Academy review: Is it worth it?
If you want to improve your career prospects or master a subject that you're passionate about – but don't have the money, time or inclination to enroll at a college or university – then online learning platforms could be the way to go.
Shaw Academy is a particularly enticing option for people looking to progress in their chosen profession, since it offers a globally recognized diploma upon completion of its courses. However, if receiving a qualification is less important to you, you can find a broader range of courses on other learning platforms, and even YouTube.
---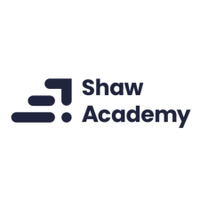 See all courses on Shaw Academy
With over 100 courses - and four weeks free - it's well worth checking out Shaw Academy for your digital learning needs. Prices usually start at $69.99 per month once the trial is up and completing a course will net you a certified diploma.