Fitbit Premium is the main exercise platform from the health and wellness giant, and has become one of the best online fitness programs for people who enjoy a variety of workouts, as well as wellness practices such as mindfulness sessions from leading teachers including Deepak Chopra. As we explain in detail throughout our Fitbit Premium review, this is Fitbit's main paid-for subscription based digital service that can be accessed via a wrist-based wearable, your phone or another compatible device.
Fitbit, of course, makes some of the best fitness trackers for beginners and exercise enthusiasts, and Fitbit Premium offers a raft of workouts and wellness features that work beautifully with your activity tracker. This includes content built around helping you to sleep better at night, and to figure out what might be affecting your slumber. When you sign-up for a free trial or paid-for subscription, you can immediately access a large range of on-demand training programs, guided breathing exercises, and even a personalized, printable wellness report.
In our Fitbit Premium review, we look in-depth at what exactly is on offer, and if you need to pay for it when you buy a Fitbit or whether you can access it for free. We'll also look at whether Fitbit Premium is worth it overall, to really help you on your way to a healthier lifestyle or whether you're better off investing your money in an alternative service instead.
Fitbit Premium review: What do you get?
200+ workouts to keep your fitness regime varied
15+ Guided Programs focusing on specific exercises, sleep and nutrition
100+ mindfulness sessions to boost your sense of calm
Premium workout challenges to motivate you to keep going
Advanced stress management tools (only with a Fitbit Sense)
In-depth health and wellness stats, including sleep and nutrition
Detailed heart rate tracking
Personalized Sleep and Wellness Reports
Fitbit Premium pairs with the Fitbit app accessed via your smartphone or a similar compatible device. Naturally, it also works with any of the devices in the Fitbit range, including the Fitbit Charge 4 and the Fitbit Versa. There are always plenty of deals up for grabs with Fitbit devices so be sure to keep an eye online.
Fitbit Premium review: Membership cost and free trials
Fitbit Premium costs $9.99 a month or, if you prefer, you can pay $79.99 a year and save over 30% compared to the cost of paying monthly for a year ($119.88). There is also the chance to try it out for free first, with a generous 90-day trial. That free trial is applicable to everyone who hasn't signed up for one before, regardless of whether you have just bought a new Fitbit or your tracker is a couple of years old.
If you want to take things even further with one-on-one support from a specialist fitness coach, you can pay $54.99 a month for Fitbit Premium + Health Coach (we cover this below). This also comes with a seven-day free trial.
When signing up for a free trial of any product, it's important to know how to cancel it and what your rights are. Fitbit won't charge your card if you decide to cancel within the free trial period, but you will have to cancel your subscription via the App Store (iOS) or Google Play (Android), depending on where you purchased your Fitbit Premium subscription.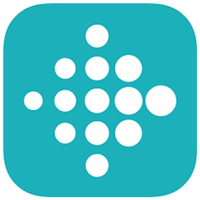 Fitbit Premium: Get a free 90-day trial
If you are new to Fitbit Premium, you won't pay a cent for the first 90 days as the trial is completely free. This gives you ample time to figure out if it's the right choice for your sleep, fitness and nutrition insight needs.
Fitbit Premium review: Classes and ability levels
There is a good selection of different activities available on Fitbit Premium to suit a range of fitness levels, from beginner to pro. The workouts include HIIT, yoga, boxing and dance, and there are specific guided programs for runners, general aerobic fitness, and body strength training. Many of the videos are led by well-known fitness brands such as Barre3 and Daily Burn, so you are being taught by registered personal trainers here.
Fitbit Premium classes are varied, though there aren't as many on offer compared to some of the bigger online services such as Peloton. Variety is very important, as boredom is one of the biggest challenges for many people trying to maintain a new fitness regime. The videos vary in length too, so even if you're short on time, you should still be able to get your exercise fix for the day and slot it in around your schedule. Here's a little taster of what you can expect from Fitbit Premium…
If you want to step things up, you can also take on some of the Fitbit Premium Challenges, which enable you to compete against other Fitbit users to introduce some friendly competition into your workout. Or, if you prefer, you can opt for a custom challenge and set your own milestones with different distances or step counts. This is brilliant if you think you have plateaued in your training and need to raise the bar a little further.
Fitbit Premium review: Guided programs
When you sign up to Fitbit Premium, you'll also have access to guided training programs, which include the following:
Get Active (two-week program)
Push-up Prep (three weeks)
Habits for restful sleep (two weeks)
Intro to Healthy Habits (one week)
Run Training (three weeks)
Mindful Eating (one week)
Beginner's Running (three weeks)
Kick Your Sugar Habit (one week)
Full-Body Strong (three weeks)
Eat to Beat Cholesterol (16 days)
Kick Your Salt Habit
Beginner's Bodyweight (three weeks)
Understand Calories (two weeks)
Intro to HIIT (three weeks)
Tone and Lift Your Butt (three weeks)
As you can see from the above, there are plenty of guided programs designed for newcomers who need a good grounding in how to exercise, and how to develop healthy habits, including nutrition and getting decent shut-eye.
The Full-Body Strong is one of our favorite Fitbit Premium Guided Programs, spanning three weeks of strength and mobility work. Week 1 is mostly short sessions designed to prep your body for strength training, while the third week focuses on different body parts per session (arms, legs), before wrapping it all up in an effective full-body session. If you don't have room for one of the best home gyms for strength training, a program such as this could still help you develop and strengthen various muscle groups.
Are you interested in learning how to run? Fitbit Premium has you covered there too with two different programs that can be used for outdoor running or if you own one of the best treadmills for home use. The Beginner Running three-week program involves three running workouts a week to take you from walking to running. When you're ready, or if you already have some running experience, you could move on to the Run Training program. This comprises a structured workout plan, cross-training video workouts that you could do on an elliptical machine, as well as pro tips from Fitbit's running experts.
From a wellness perspective, Fitbit Premium wants you to focus on better sleep, practicing sleep hygiene, and keeping stress to more manageable levels so that you aren't on a one-way ticket to burnout. The Get More Sleep program takes two weeks to complete, running you through sleep goals, bedtime routines, and how to relax before bed.
Fitbit Premium review: Features
In addition to over 200+ exercises classes and all those extended Guided Programs, Fitbit Premium includes a feature called Insights. This works with your Fitbit device and to report back on health and wellness metrics including your weight (bathroom scales needed), heart rate tracking, and a daily sleep score.
While not all the information will be of use to you, the idea with Fitbit Premium is to provide guidance for a healthier lifestyle based on your current data and habits. Fitbit Premium will then send you updates and reminders based on this data, and suggest changes where appropriate so that you can live a healthier life.
If you want to keep a record of your health data, or share it with your healthcare professional or personal trainer, you can also generate and print off a wellness report, which shows 30 days worth of data (or up to a year's worth, should you need it). The Wellness Report includes data graphs, as well as analysis of your activity, heart rate, sleep and weight over specific periods. So if you are keeping an eye on specific aspects of your health, this feature alone could be of use to you.
As mentioned earlier in our Fitbit Premium review, there are features to help you wind down too, mostly via a selection of mindful audio tracks ideal for bedtime. There are a limited number of soothing sleep sounds on offer, but for a much larger range we would recommend Calm, the world's best meditation app. Meanwhile, the sleep tracking feature on the Fitbit Premium should also be able to assess your slumber by monitoring your data including your heart rate when sleeping, how long you are asleep for, and even how much you shift position in your sleep.
You will then be given an overall sleep score and tips on how to improve on it if it is low. Now, it's important to keep in mind that not all sleep trackers are reliable, so we'd advise taking this data with a pinch of salt. If you are getting seven to nine hours sleep a night on average, and are waking up feeling refreshed, you are getting enough sleep for you. Period. To learn more about this, read our feature on why is sleep important.
Another feature that may come in handy, depending on your health goals, is the average calories burned for each type of workout. For example, a 33-minute Clear Vision Walk burns 150 calories on average, while a 30 Minute Cardio Dance Party burns 300 calories on average. These are just averages, and you may burn more or less depending on your body weight and how hard you are working.
How do you cancel Fitbit Premium?
If you take up the free 90-day trial then you can cancel at any time within that period without paying a cent. If you decide to stick with Fitbit Premium and start paying an ongoing monthly subscription fee, this is also easy to cancel by logging into your account online and going to the settings, or you can also cancel via the Fitbit app and clicking on the 'Subscriptions' section.
The pay annually subscription cost for Fitbit Premium should be self-explanatory, so you won't be able to cancel that one once you have paid for it. However, you can cancel it before it renews for another year.
To cancel a Fitbit Premium subscription, follow these step-by-step instructions:
Open the Fitbit app on your device
Click on your image or the photo circle in the top right-hand corner
Scroll down to Manage Subscriptions. Follow the instructions from there for the type of device you are using.
For iOS, this means clicking on the Fitbit app icon and clicking the red Cancel Subscription button.
You will then be told how much longer you will have access to Fitbit Premium for before your current access expires.
Is Fitbit Premium worth it for you?
If you need the motivation or are looking to improve your health and fitness on various levels, then Fitbit Premium is a fun and connected way to get started and to really get under the hood of different types of exercise. We would 100% recommend using the 90-day free trial period, and focusing on the types of exercises that you enjoy doing. The Guided Programs are of an excellent quality and would suit beginners as well as people returning to exercise after a break.
The only downside with Fitbit Premium is that it doesn't offer as many on demand and live classes as its biggest competitors, which include Peloton Digital ($12.99 a month) and Gaia ($11.99 a month) for yoga and meditation. Echelon FitPass ($19.99 a month) is another competitor that outpaces Fitbit in terms of variety.
That said, Fitbit Premium is cheaper than all of them, so could be the only choice for someone with a smaller budget, or for people who want to dip their toes into training this way without committing to a higher budget each month. It's relatively simple to cancel Fitbit Premium too, so you can get out of it quickly when needed.