With an increased number of people spending more and more time on the internet these days, you should be thinking about protecting your internet connection and your online activity. That's where the best VPN services come in.
TunnelBear VPN makes our list of the best VPN services, and it's great for many reasons, but especially if you're new to using a VPN or if you don't want to spend as much on protection as other services may have you do.
And right now, you're in luck: TunnelBear is running a deal that knocks 50% off the price of a 1-year subscription of TunnelBear. And if you're looking for even more savings, opt for a 3-year subscription and save a whopping 67%.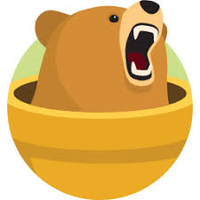 Get 50% off 1 year OR 67% off 3 years of TunnelBear
One of the best VPN services on the market is knocking down prices, making it a great time to invest in protecting your internet connection. For 1 year of TunnelBear, pay just $4.99 per month. For a 3 year subscription, pay $3,99 per month.
In our TunnelBear review we loved how simple it is to use, making it a great choice for those who don't know much about VPNs to begin with. It's also pretty cheap compared to the competition, still with a comparable level of security. For those who aren't sure if a VPN service is for them, there's a free version for you to test out.
What is VPN? How does a VPN service work?
Because TunnelBear is one of the simplest VPN services you can opt for, it's great for web users who are new to the idea to protecting their internet connection, so it's worth explaining what a VPN is.
In a nutshell, VPN - or a virtual private network - secures your internet connection by making it private and making you anonymous online. How does it do this? A VPN service will give you a temporary IP address while hiding your real IP address as you visit websites and open accounts like your email. VPNs make it harder for people like hackers to get your information.
If you already have one of the best identity theft protection services, you may already be paying for a VPN - it's worth checking with your provider. Otherwise, you'll want to invest in a VPN service to complement your coverage and make it harder for others to find your information online and use it.