The best internet security software is vital to keep your connected devices and your personal data safe online. The internet has never played a more significant role in our lives being the home of our entertainment, work, and financial activities. However, it's also never been so full of threats. You need a robust internet security software package to stay protected.
The best internet security software tools are able to secure you from multiple threats. Such packages go far beyond what your average antivirus software can provide. They include firewalls, VPNs, password management tools, and a heap more such as dark web protection or identity theft cover. Of course, they also provide antivirus protection so you are kept safe from viruses, malware, spyware, trojan horses, and any other emerging threats.
Throughout your browsing experience, the best internet security software will keep you and your family safe when online. That goes for whether you're browsing the internet, using internet banking tools, or shopping online. A great internet security package will also keep your kids protected by monitoring their browsing and social media use, if you so wish. Such tools can also identify threats before they become a danger, as well as allow you to shred sensitive data or avoid unsafe internet connections.
The best packages also protect the best smartphones and the best tablets as well as the best laptops and best home computers.
Versatile with big names like Bitdefender, Norton, and McAfee all offering great packages, you can often pick from numerous product tiers to find the tools that work best for you while costing the right price too.
With so many different internet security software packages out there, it can be confusing to know where to start. We've done the hard work so you don't have to. We've rounded up the top nine options and looked at their pros and cons, so you can quickly find what works for you.
Premium security: Bitdefender Total Security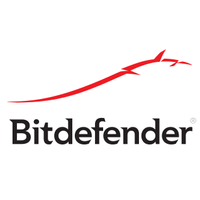 (opens in new tab)
Bitdefender Total Security (opens in new tab)
Bitdefender Total Security has all the tools in Bitdefender's basic internet security suite, including a password manager and parental controls. It even includes secure online storage for important files, so you can always be sure that your most crucial documents are in safe hands.
The right software isn't just powerful, either – it's versatile, too. Big-name products from companies like Bitdefender, Norton and McAfee are sold in different tiers. That means you can get the protection you need without paying over-the-odds for modules that you just won't use – or, if you need a more robust solution, you can buy a premium product with additional features.
There are loads of great internet security software packages around, but so much choice can be confusing. We've done the hard yards so you don't have to, though, by rounding up the top nine options and exploring their pros and cons – all you've got to do is pick the best product and get downloading. And for extra security, consider investing in the best antivirus software too.
Internet Security Software Explainer
Malware
Malware is a shortened name for malicious software. It's an overarching term used to describe computer viruses, worms, trojan horses, adware, spyware and any other form of software that can harm your devices or steal your data.
Firewall
Firewalls are network security programs designed to monitor incoming and outgoing traffic on your devices, and to block malicious and unauthorized traffic. Most computers come with a built-in firewall these days, but the best internet security software will come with its own more powerful firewall.
VPN
VPN is an abbreviation for virtual private network. Using a VPN, you can encrypt your network signal and bounce it off a server anywhere in the world. This means that websites and other software can't tell where your actual location is. This stops advertisers from targeting you with specific ads, but also stops hackers from getting into your network. You can also use a VPN to access region-locked content.
Best internet security software
1. Bitdefender Total Security: Best internet security overall
Why you can trust Top Ten Reviews Our expert reviewers spend hours testing and comparing products and services so you can choose the best for you. Find out more about how we test.
(opens in new tab)
One of the big hitters when it comes to the best internet security software, Bitdefender lives up to the company's sterling reputation by providing an excellent selection of software for you to choose from.
Bitdefender Internet Security is what we'd call the basic package and it comes with everything you'd expect, but it only covers PCs. If you want to cover all your devices, you'll want Bitdefender Total Security.
With Bitdefender you're protected from viruses, malware, ransomware and spyware, and there's a built-in firewall to keep cyber-intruders out of your system. When tested by the experts at AV Test and AV Comparatives, Bitdefender performed very well, blocking almost all of the viruses and malware tests programs that were set against it.
Alongside this standard protection there's also a suite of parental controls to keep your kids safe and away from the more unsavory parts of the internet. There's also a VPN to let you stay anonymous or access geo-restricted content online, though usage is limited unless you go for the top package, Bitdefender Premium Security.
There are a ton of pricing options available, letting you choose which program you want, how many devices to cover and for how long.
---
2. Norton 360: Best premium security
(opens in new tab)
Norton is one of the biggest names in town when it comes to antivirus protection and internet security, so it should be no surprise to see it at the top end of our list. Norton 360 offers several tiers of internet security software for users to consider, with each successive tier adding on extra layers of protection.
For the average user, Norton 360 Standard will more than suffice. It offers access to Norton's exceptional antivirus program, which covers you against viruses, malware, spyware, and ransomware. There's also a firewall to keep hackers and other invaders out of your network when you're online and a VPN to keep your identity and location hidden when you're browsing and shopping online.
Later tiers bring in additional layers of defense including identity theft protection and financial coverage should you become the victim of identity fraud, while the top package offers coverage for unlimited devices and 401k monitoring to keep your retirement investments safe.
Most importantly, Norton 360's performance is second to none, with our antivirus experts finding that it blocked 100% of attacks sent against it in recent tests, while also having a negligible effect on your device's performance.
---
3. Kaspersky Internet Security: Best malware protection
(opens in new tab)
Most of the antivirus and internet security software that we tested had excellent performance when it comes to blocking malware, but Kaspersky stands above the rest in this regard with a perfect score - not a single piece of malicious software made it through Kaspersky's defenses during the expert testing from AV Test and AV Comparatives.
It really is hard to argue with those kinds of results, especially when you pair it up with Kaspersky's flexible pricing model and great range of extra features. With annual prices for Kaspersky Internet Security starting as low as $39.99, it offers highly competitive costs without cutting corners on its offerings.
You get antivirus protection and a firewall that you'd expect, alongside VPN access and an ad blocker to keep those pesky pop-ups and auto playing videos at bay. The only real mark against it is that a lot of the parental controls are locked behind the more pricey option, Kaspersky Total Security, but even this is very reasonably priced.
---
4. Avast Premium Security: Best for casual use
(opens in new tab)
Yo ho, yo ho, a pirate's life for me. We love Avast because it makes us feel like pirates whenever we say it, but beyond that it also offers a compelling choice for those looking for free antivirus software. Sadly the premium internet security software that Avast offers, called Avast Premium Security, doesn't quite measure up to the rest of the competition.
You get the standard antivirus and firewall protection along with a nifty tool that lets you run suspicious apps and programs in a walled-off sandbox to test it before letting it loose on your computer, but the features set is a little anemic beyond that. VPN access is walled off behind Avast Ultimate, the most expensive option.
There's a password manager, webcam protection, and file shredder, but that's about it. Parental controls are nowhere to be found, locked away in Avast Omni, a home internet security solution that requires the installation of a specific device.
---
5. McAfee Total Protection: Best for technophobes
(opens in new tab)
If you've been looking at the other options on this list and your eyes have started to glaze over at all the choices, then McAfee has a non nonsense, one-size-fits-all solution for you. McAfee Total Protection is the only internet security software that it offers and while there are a few pricing options depending on the number of devices you need to cover, the core software is the same.
McAfee performed well in recent tests of its antivirus and malware protection capabilities, blocking over 97% of attacks levied against it. Those are good numbers, but they do lag behind other options on the market.
The other issue is that some of the extra features that McAfee Total Protection offers are locked behind an auto-renewal paywall, so you'll have to commit to McAfee long term if you want things like VPN access or identity theft protection. Considering none of the competition has this limitation, McAfee is a difficult sell. Not bad, but unless you really don't want the hassle of choosing between various options, we'd say that there are better picks out there.
---
6. F-Secure Antivirus SAFE: Best for ease of use
F-Secure Antivirus SAFE is a powerful solution from a big name that's got lots of experience with security online. As such you get a very powerful antivirus program at the heart of this package. That means protection from malware, spyware, phishing schemes and more.
Beyond that you also get multi-device coverage including support for iOS and Android. This even lets you remotely control your device so as to secure your data should you misplace your phone or have it stolen.
F-Secure SAFE is a light running system which means it's good for older machines too, since it can be fast to operate and won't put a strain on system processing resources.
---
7. Trend Micro Antivirus Plus: Best for ransomware cover
Trend Micro Antivirus Plus offers very powerful protection from its excellent antivirus software. This specializes in malware protection with anti spam, anti ransomware and anti phishing protection that stands out. The addition of a folder shield, to specifically protect certain folders, is a really nice touch.
Everything is very easy to use making this a good option for those that either want it simple or are new to this type of software. Either way protection is strong and the inclusion of a 30-day free trial makes it a great way to try out this type of cover.
Some cases of this offering false positives and being a little resource intensive have been reported but they weren't issues found in our testing experience.
---
8. VIPRE Advanced Security: Best for minimal strain
VIPRE Advanced Security is a very easy to use system that's not only easy to install and run but also treads lightly. By this we mean it doesn't use many system resources. This means it won't slow down your machine noticeably so you can run scans in the background without any sacrifice required to what you're doing.
Protection is strong with a powerful antivirus that offers great malware cover, spyware stopping and removal of any threats that are found. It even scans programs in use so that it can find any attacks the instant they arise.
While this is great for newbs, thanks to a simple interface, it also offers a depth of controls that make it useful for more seasoned security aficionados alike.
---
9. Webroot Secureanywhere: Uniquely light system
Webroot Secureanywhere may be at the bottom of the list but that's largely owing to its rather unique way of working. Unlike the others, this does all the thinking in the cloud, using an advanced AI brain. As such, threats are detected but only dealt with when that cloud brain decides it is a real threat. Then it can be removed and the system rolled back to adjust any changes the threat may have made.
While this novel way of working means there is very little strain on your system, taking up less than 2MB (compared to 700MB on most), it also makes it difficult to assess. As such the results from testing are mixed with some very impressive scores but also a few discrepancies which can't go unnoticed.
All that said, the company is confident it works and will be liked and so offers an impressive 70-day 100 percent money-back guarantee.
---
Why trust us on internet security software?
We've researched all the packages on this list to compare their features and pricing. We've also analyzed results from several important third-party testing labs, including AV-Comparatives and AV-Test, to see how each application handles a selection of threats and how efficient they are in terms of computing resources.
This approach allows us to see how each application performs over an extended period with a wide variety of threats, and it also means we can see what each package is like in day-to-day use – after all, it's no good if the software performs well, but it's got a complicated or awkward interface.
What is the difference between antivirus software and an internet security suite?
A top-quality antivirus package will protect your systems from viruses, malware, trojan horse applications and other similar threats. Many antivirus packages also protect you from ransomware and phishing attempts.
Internet security suites include all those features, but they also provide extra tools that deliver a broader range of benefits. You'll typically find firewalls, VPNs, parental controls, identity theft prevention and online banking protections in internet security suites.
Internet security suites don't just come with additional features. They're usually sold with more licenses, too – you can typically install the software on more devices. That makes a full suite a better choice for families and ideal if you want to protect phones alongside PCs and laptops.
(opens in new tab)
One other difference between basic antivirus software and internet security suites is the number of user licenses you get. Most antivirus solutions come with a single license to protect one computer. Internet security suites, however, usually come with at least three licenses, and are sometimes compatible with mobile phones and tablets so you can protect multiple web-enabled devices at once.
What should internet security software come with?
Any good internet security software package will come with comprehensive antivirus options – that's a given. But the best internet security packages protect your entire online life, so they come with a far broader range of features.
The best internet security packages include personal firewalls, password managers, VPN utilities and protection against phishing and fraud schemes. Parental controls are common, and internet security packages will have tools that can scan your system for vulnerabilities – so you can deal with those before they're exploited.
Parental controls are also good to have. These tools allow you to limit the time your child is online as well as block inappropriate content. They are also good for blocking cyberbullies and predators. Kaspersky Internet Security includes internet filter categories that make it easy to quickly block harmful content, including vulgarity, profanity and violence.
The best internet security software comes with multiple licenses or a single license that can be used to protect multiple computers or mobile devices at once. Sometimes, the only difference between a top-rated security program and the best premium security suite is the number of licenses you get.
How much does an internet security program cost?
Internet security packages offer more functionality than antivirus software, so they do typically cost more. If you want a year's worth of protection from one of the big names then you should budget for at least $40 or $50, and some of the top packages cost twice as much.
There's plenty of wiggle room here too, though. You'll often find discounts available for new users, and prices become more cost-effective if you purchase a multi-year deal. Conversely, packages with more features or with licenses for extra devices cost extra.
Happily, big companies do tend to make it easy to compare products and features, so you can see what's available in each product. That makes it simpler for users to find out what they need – so they can avoid paying over-the-odds for protective software.