Anyone looking for GlassesUSA discounts are in luck. The online eyeglasses retailer is offering up to 60% off its regular frames from now until May 26, and is gifting free RX lenses to make the deal even sweeter. Perfect if you're looking for cheap eyeglasses right now. Anyone interested in premium frames is also catered for: selected Oakley and Rayban frames are selling for up to 30% less, which will save you a lot of money. The designer frames come with free RX lenses too, and you get free delivery on all these GlassesUSA discount items.
The news GlassesUSA deals are in honor of Memorial Day, which is why they only run until May 26, which is next Tuesday. You'll need a code to access the savings and free lenses, so we've added this below. If you've never used the site before, GlassesUSA is our top provider in our guide to the best eyeglasses online for 2020. The site has an excellent range of frames, some quality own-brand items, and it has a superb 'try on' tool that helps you to imagine how each pair of frames will look on your face. You can read more in our GlassesUSA review and get your discount codes below.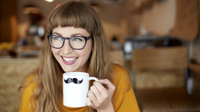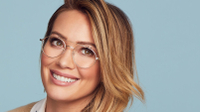 There are all kinds of glasses and contacts related savings on site right now for Memorial Day, but the deals above are the pick of the offers. Don't forget to enter those codes at checkout, as that's how you get the full discount. As a reminder: 60% off regular glasses is: USA60. And 30% off designer frames in the Oakley and Rayban range is code: OKRAY30 - again, to be entered at checkout.
Looking after your vision health is vital right now, even if you may have other health concerns or financial worries. If you want to save money on eyecare, or add elements to your existing plan, we have a guide to the best vision insurance companies. And if you'd rather ditch the frames altogether, we can also recommend the sites that provide the best contact lenses online.