Citizens Bank is one of the oldest and largest financial service institutions in the U.S. First established as far back as 1828, Citizens Bank is now the 12th largest retail bank in America, and one of the best home equity loan providers to boot.
With a commitment to listen to what people want, and offer tailored advice as a result, Citizens Bank provides a wide range of financial services to more than five million customers. The bank offers more traditional mortgage services as well, along with banking, savings and wealth management solutions.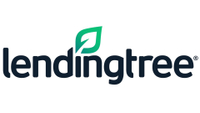 Citizens Bank Home Equity Loans and HELOC: What you need to know
Citizens Bank offers home equity loans and lines of credit (HELOC) at rates that fall in line with the national average. The service overall is often more affordable than other providers, and it does not charge application or closing fees.
The bank offers standard loan-to-value ratio lines of credit. Credit score requirements with Citizens Bank are on par with the national average, meaning you will need good credit or better to be able to receive the best rates.
Citizens Bank does not offer an online application process. To apply, you will need to gather all relevant information together and call the company or go into a branch.
What is refreshing about Citizens Bank is that it offers both a lump sum, fixed payment home equity loan, and a more flexible HELOC which is akin to a credit card linked to the amount of equity you have in your home. If you are unsure which option would be better for you then you can speak to a Bank Home Loan Originator to have a personal discussion.
Citizens Bank Home Equity Loans and HELOC: Features
Affordable rates and no application or closure fees
Freedom to use the advance on whatever you need to fund
Lending can be secured against a second home
Citizens Bank: Key features
Information support: Online, phone
Support: Online, phone, in-branch
Interface: Computer, tablet, and mobile
Citizens Bank home equity loans and HELOCs allow customers to borrow money that is secured against their home. Finance can be taken out even if you are still paying off a mortgage on your home that you took out when you bought it.
Because a HELOC is a line of credit, lenders are often more flexible in terms of the amount you can borrow, and the amount of time you have to pay the money back. However, because it is secured against the equity you have built up on your home, you do need to be particularly careful when it comes to staying on track with agreed repayments. If you default on repayments, the property that you used to secure the line of credit could be at risk.
As with most HELOC options, draw periods and repayment periods can be negotiated depending on your circumstances, but in general, these run from 20 to 30 years.
Citizens Bank Home Equity Loans and HELOC: Interface and usability
No online application options
Application processing takes 30 to 60 days
No HELOC-tied credit card available
Citizens Bank does not offer an online-only application. There is a form available online for you to fill out, after which time a home loan originator will call you to begin the formal application process. The application duration varies depending on how much information the bank needs from you, and whether your property needs a valuation appraisal. Citizens Bank advises the process can take up to 60 days. Once the application has been approved, there is a three-day rescission period that is required by law, and after that, your funds will become available.
There is no HELOC-linked credit card option with Citizens Bank, so if you need to use a check to draw money from your account you will need to allow up to 10 days for payments to be processed.
Citizens online care does fall short compared to other providers in the sector, so if you need a lot of help with the application process or have questions about the suitability of a HELOC for your situation, it is best to pop into a branch or call direct. However, the fees are lower than average when compared to others in the market.
Citizens Bank Home Equity Loans and HELOC: Quality of product
Better rates than the market average
Minimal fees
Only available in 22 states
Citizens Bank offers better rates than other providers, but as usual, the best rates will be reserved for clients with good or excellent credit.
With the home equity loan, there are also discounts to be added, such as 0.25 percent taken off your interest rate if you have payments automatically deducted from a Citizens Bank checking account each month.
Citizens Bank is a well-respected financial services provider, with branches in 22 states. The application process is a little more tricky than other providers, and customer service can be lacking, but the good rates still makes this an attractive option for some applicants.
This makes also Citizens Bank a good option for those living in the states serviced who have a good understanding of how appropriate a HELOC is for their situation, and who would need minimal assistance with the application process. The lack of customer service may be negated by the savings you make compared to other providers, depending on your specific circumstances.
Citizens Bank Home Equity Loans and HELOC: Customer reviews
Great applications process
Need more information in answers
Reviewers had mixed opinions of the company's customer service, with many saying they were excellent in terms of processing applications, but could have been more helpful when answering specific questions. There is also the grumble about not having enough information online.
Citizens Bank Home Equity Loans and HELOC: Verdict
More Home Equity Loan and HELOC reviews
Citizens Bank offers home equity lines at good rates, with lower-than-average fees. The bank operates out of 22 states and offers customers a range of financial services as well as home equity lines of credit.
The application process can be started online, but you will need to complete it either over the phone or in-person at one of the 1,000 branches. The application processing time falls within the average range, and customers can expect to receive funds between 30 and 60 days after applying.
Citizens Bank has a lot of educational information available on the website which may help you find out if this is a good option for you before you apply. The customer service team can be reached over the phone or you can go in-branch to discuss services.
While customer care is more hands-on than other providers in terms of phone calls and bank appointments, you are still able to find out the information you need from the website and can gather the application information easily, plus the offers are attractive.
Citizens Bank is a good option for people who are already informed about home equity loans and their financial implications, or who have been advised that a HELOC is right for them.
---