Who among us hasn't seen those polished MasterClass adverts on social media? The uplifting trailers from the US platform promise to let us in on a world of inside knowledge and be touched by the stardust of celebrity tutors. The premise is simple – famous names sit us down to give us insights in their chosen fields. Famous names like James Cameron, Samuel L Jackson, Helen Mirren and more.
The platform's had at least $240million invested in it since its conception in 2015. With a big budget come the big names and high production values. But how educational is MasterClass?
Well, in a nutshell, not very educational at all. There's a reason the platform didn't make it onto our list of the best online learning platforms. Despite its high-production values and glossy finish, there's something lacking here in terms of informative content.
That said, there's still some value to be found. Upbeat talks from inspirational figures can give you something of a confidence boost. We unpick what works – and what doesn't – in our detailed MasterClass review.
MasterClass review: Course content
There are plenty of glitzy trailers floating around for MasterClass, promising guidance from more than 120 instructors of unbeatable pedigree. The platform's tutor list reads like a 'who's who' of the Big Time: Martin Scorese on filmmaking, Gordon Ramsay on cooking, Margaret Atwood on story-telling, and Issa Rae on creativity are just a handful of examples.
Though not offering direct 1:1 tuition from the talent itself, MasterClass provides pre-recorded video courses from the best in the business. We were particularly enamoured by the glossy Facebook ad we saw, advertising a course on 'Creativity and Leadership' with Anna Wintour.
However, after trying a few different classes, it became apparent that there aren't many practical lessons on the platform. You certainly won't stumble across many tips or tricks on maths or data or fixing old cars here. But you will find collections based around the likes of 'Negativity, Vulnerability and Letting Go' and courses on 'Self Expression and Authenticity.' There's even a music class where Hans Zimmer talks about 'breaking rules' but doesn't actually explain what a scale is.
There are exceptions to this – astronaut Chris Hadfield is thrillingly thorough and insightful in his talks about ISS. However, these info-loaded gems are few and far between, and it's impossible to know which ones contain concrete learning and interesting facts before you start watching.
Perhaps unsurprisingly, none of the courses on MasterClass are accredited or lead to actual qualifications or certificates. Overall, the content is very much geared to so-called soft skills rather than increasing knowledge. MasterClass is all about you becoming your best self, which is probably the title of one of its courses.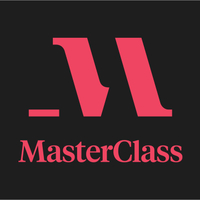 See all classes available on MasterClass
For $180, you can access loads of slick, well-produced videos from big names like Natalie Portman, Samuel Jackson and Serena Williams. Expect lots of appearances from prestigious names and bite-size, inspirational talks.
MasterClass review: Ease of use
Courses on the website are organised into useful-sounding categories such as food, business, and community and government. But filtering through, things get a little weird. A make-up tutorial with Bobbi Brown sits alongside an investigative journalism class in the business section. 'Dr Jane Goodall teaches conversation' is filed in both community and government and home and lifestyle.
It really is better to browse and see which courses speak to you directly. But if you've come looking for practical upskilling and actual knowledge, then you'll be mostly disappointed by the categories. This is more a lifestyle platform than a learning one.
MasterClass review: Course quality
Like Udemy and Skillshare, MasterClass is video-led – but what videos they are. The production values are spectacular, crystal clear and with all the skilled editing worthy of any Netflix special. It all looks beautiful, styled out like a luxury YouTube.
Courses are made up of a series of half a dozen or so short films (nothing much over 20 minutes) in which the great and the good impart the wisdom that makes them so very great and good. Some pontificate on what got them to where they are. Others evangelise on their chosen specialism.
You can watch the videos in any order, at your leisure and there's handy time stamps on the thumbnails so you know what you're getting yourself into beforehand.
There's often shots of the talent doing whatever they do best, or behind the scenes at work. Then some uplifting piano music will accompany a few Instagram-friendly soundbites to leave us feeling suitably empowered. Parts of it are fascinating, and there is some great inspirational content.
As for the substance, there tends to be more a focus on the parasocial relationship between viewer and celebrity tutor than passing on skills. Even the more informative courses still feel lacking in the level of detailed and expert knowledge you'd expect from a paid-for service. For example, we're told to debone the salmon, but not told why. We're encouraged not to micromanage, but not told how.
MasterClass review: Teaching format
There's little bang for your buck on the participatory learning side. There's very little interactivity, homework or tasks to support the videos. It's basically learning by osmosis. Courses could easily just be a series podcasts to enjoy while you're driving, rather than sturdy, pedagogically sound, educational programmes.
Some do come with a PDF workbook. The ones we tested were mainly a written version of the videos. A few workbooks did have the odd assignments or prompt for self-reflection, but not many.
Unlike platforms such as edX or Coursera where progress might be measured through quizzes or assignments, MasterClass only really offers your playlist to track how far you've come. A 'My Progress' section notes how many videos you've watched in a course and offers you the chance to resume playing wherever you left off.
The biggest opportunity to be active in the learning process is through MasterClass's 'Community' section – discussion boards where students can share their questions and thoughts with each other. But these don't really offer learners any more than a post in any niche social media group would.
There is perhaps virtue in this more passive approach to learning. It makes it easy. There's nothing complex or taxing here. Sensibly for a scroll-happy society, MasterClass's bitesize nuggets are geared towards snatching 10 minutes here or there, rather than committing to serious scholarship for six weeks or more.
MasterClass's simplicity is carried over to its very swish smartphone app. It certainly feels like content is optimised for mobile. It's easy to imagine getting your daily dose of inspo on the bus to work, firing you up for a busy day. But arguably a blast of Tina Turner from your preferred streaming service could have the same impact for a lot less dollar.
MasterClass: Cost
Like many other platforms, MasterClass runs on a subscription model. The $15 (US) a month cost isn't too far off other platforms, such as Skillshare or LinkedIn Learning. But it's billed annually – $180 in one go. There's no obvious pay-monthly option or chance to properly sample courses before taking the plunge.
For that $180 you're granted unlimited access to all courses though, making it a much better option for generalists rather than specialists. Businesses have options too should they want some A-list empowerment for their workforce, with group-rate packages offering between 5 and 35% off.
MasterClass review: Is it worth it?
If you could describe an online learning platform as 'sexy', then MasterClass would certainly be it. It looks divine and the slick production values blow everyone else out the water. This is really what you're paying for: access to premium content and nothing more. Think of this platform as more an upmarket Patreon or private YouTube than a thoroughly thought-out learning platform.
This isn't the platform for anyone whose end goal is qualifications or set knowledge. However, if you're after the chance to be part of an exclusive club, enjoy the prestige of celebrity and have the cash to invest in your personal development, then fill your Anna Wintour-approved boots.