I've been using robot vacuums for a long time now. I've reviewed quite a few and bought a few as well. So, I understand how expensive they can get, especially for the good ones. One of the great things about Amazon Prime Day deals is how it's making so many of them just a bit more affordable.
In fact, many of the Amazon Prime Day robot vacuum deals are among the best sales going on during Prime Day. And, while plenty are getting a healthy 20 or 30% off, one deal in particular jumps out and that's for the stellar iRobot Roomba J6+ Robot Vacuum.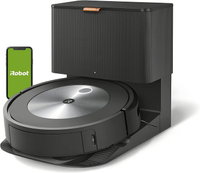 Roomba J6+ Robot Vacuum was $799.99, now $399.99 at Amazon (save $400)
The Roomba j6+ might be a little pricey – the main complaint among Amazon reviewers who have given it a 4.8 out of 5 rating – but it's worth the cost. Not only does it do a fantastic job cleaning, but it can do one thing that a lot of robot vacuums can't. It can detect and avoid both cords and pet waste, both trouble areas for automated cleaning solutions like robot vacuums. It can also be scheduled to clean more than once a day, a rarity among robot vacuums as well. Luckily, its price tag is a little bit more accessible during Prime Day, dropping from $799.99 to $399.99.
Price Check: Walmart Not Available Best Buy Not Available
Alternative Pick / Cheaper Option: iRobot Roomba i4+ EVO Robot Vacuum
I've had a few iRobots in my time. And, while the budget models like the iRobot Roomba 692 Robot Vacuum, which is seeing its own sale, will do a fine job of keeping your space clean, it's the more robust ones that go to the next level like the Roomba J6+ Robot Vacuum.
Keep in mind that the J6+ is one of the highest rated iRobot vacuums going on sale, yet its regular price is $799.99. It has to be doing something right for it to be considered so highly, especially considering that many good robot vacuums score closer to 4.
So what makes this robot vacuum so good? While many contemporary robot vacuums can be scheduled to run while you're not home, many can't be scheduled to run more than once a day. The Roomba j6+ can. It also does a great job suctioning up pet hair, dust, and dirt and can be controlled through the Alexa and Google voice assistants.
But, what really sets it apart is that it does a fantastic job of detecting and avoiding pet waste and cords. If you're a veteran of robot vacuums, you know that you have to clear your space of obstacles before running a robot vacuum, otherwise you'll find it tangled up in something requiring you to manually get it going again. And, it's tough to have to pre-clean in a sense before doing a cleaning. It's even tougher if you've set your robot vacuum to run while you're not home and you come back to it stuck on something and most likely out of battery. This feature is why it's worth paying extra for this model.
Luckily, you don't have to pay full price for Amazon Prime Day. Instead of its usual $799.99 price tag, it's a full 50% off for $399.99. In pure dollars, that's a $400 savings, which I think is pretty impressive. After all, $800 is a lot to spend on anything let alone a vacuum and half that is much more palatable. Just be aware that you won't be able to do much price-matching as this model is only available through Amazon.
Other iRobot Prime Day deals to consider...
If the sales price on the Roomba j6+ is still a bit too rich, there are a number of robot vacuums on sale from iRobot that are more within reach. Here are some more budget-friendly alternatives still getting a good Amazon Prime Day discount.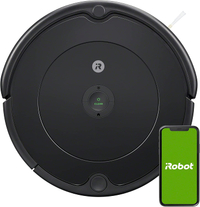 iRobot Roomba 692 Robot Vacuum was $279.99, now $164.99 at Amazon (save $115)
Not only does the Roomba 692 have iRobot's 3-stage cleaning system for a thorough clean, but it can be scheduled to clean any time you want through the mobile app or using voice commands via Google Assistant or Alexa. While most Amazon users love its ease of use and ability to clean under furniture without having to reorganize an area – it averages a 4.4 out of 5 rating – it can get tangled up in long or thick carpeting. However, considering that this is a somewhat paired down model sitting at an affordable price of $279.99, that's to be expected. What's a welcome surprise is the nice discount it's getting for Prime Day as you can grab it for $163.99 instead, saving $115.
Price Check: Walmart $199.00 Best Buy Not Available
Alternative Pick: iRobot Roomba 694 Robot Vacuum was $274.99 now $199 on Amazon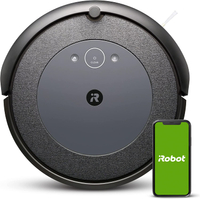 Roomba i4 EVO Robot Vacuum was $399.99, now $199.99 at Amazon (save $200)
With its 4.1 out of 5 rating on Amazon, the Roomba i4 EVO is a solid robot vacuum with excellent cleaning and mapping abilities, while hiding a few minor drawbacks such as a small dustbin and no way to cancel a job. At least its dual multi-surface rubber brushes are flexible enough for cleaning different types of floors and cleanly picking up pet hair. But, those caveats are quickly forgotten when you consider that this normally $399.99 robot vacuum is getting a full 50% or $200 off.
Price Check: Walmart $399.00 Best Buy Not Available
Alternative Pick: iRobot Roomba 694 Robot Vacuum was $274.99 now $199 on Amazon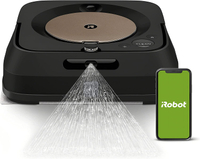 iRobot Braava Jet m6 Robot Mop was $499.99, now $299.99 at Amazon (save $200)
When our sister publication Tom's Guide reviewed the iRobot Braava jet m6, they loved not only its mopping as well as its vacuuming abilities. And, its smart features including mapping ability was appreciated as well. However, its price tag of $499.99 is not for the faint of heart. Luckily for Prime Day, it's getting a cool $200 chopped off for a going rate of $299.99. Since this is an older model, it's seen this price cut before, most recently in February.
Price Check: Walmart Out of Stock Best Buy $349.99
Cheaper Option: iRobot Roomba 694 Robot Vacuum was $274.99 now $199 on Amazon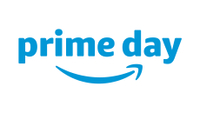 Become a Prime member | sign up for free
To benefit from Amazon Prime Day vacuum cleaner deals you'll need to be a Prime member. If you're a new customer you can get 30-days of Amazon Prime for free which will cover you for the entire event. If you're not particularly keen on signing up long-term; don't forget to cancel before the free trial is up so you don't get charged.