Peloton Digital is the online destination for all of the brand's live and on demand exercise classes, ranging from HIIT and running to yoga and bootcamp. The brand is well-known for its famous spin bikes and other types of equipment, but in our Peloton Digital review we're looking at whether it's digital offering is robust enough to go toe-to-toe with the very best online fitness programs. For example, does it offer enough variety and at a reasonable price to help you get fit at home for less?
You don't need to own any Peloton kit to use this service, either, though there are specific running workouts, designed for use outdoors or on a machine like the Peloton Tread, the brand's treadmill for home use. Simply download the Peloton digital app for the first time and you can access a free 30-day trial and get active with the thousands of workouts on offer. These cover all kinds of workouts, from intensive bootcamp sessions to yoga and mindfulness.
Unlike Peloton All Access, which needs specialist Peloton equipment, Peloton Digital can be used anytime, anywhere, as long as you have your phone with you, and all for $12.99 a month. In our Peloton Digital review, we look at exactly what it has to offer, the difference between Peloton Digital vs Peloton All Access, how easy it is to subscribe and to cancel, and how much it costs.
It could be ideal for you if you don't have the budget to invest in the best home gym for strength training too, as Peloton Digital offers plenty of bodyweight strength classes. Here's what you need to know…
Peloton Digital Membership vs Peloton All Access
For a monthly fee, Peloton Digital unlocks content on the free Peloton app without the need for any Peloton hardware. This content includes thousands of video classes – both live and on-demand – via your phone, tablet or TV. Meanwhile, Peloton All Access is used in tandem with your Peloton Bike – one of the brand's best exercise bikes for spin class at home – or the Tread running machine.
Another big difference between Peloton Digital and Peloton All Access is the price, with the multi-user All-Access coming in at $39 a month, and the single-user Peloton Digital costing just $12.99 a month to unlock all the great content on the Peloton app.
However, for your money you get extra features with Peloton All-Access with more on-screen metrics, such as cadence, resistance, distance, output and heart rate, plus detailed performance tracking. There's also a more interactive leaderboard that pairs with your Peloton Bike or Tread and allows you to indulge in some healthy competition with others who are taking the classes.
But don't worry, there's still plenty on offer with your Peloton Digital membership, plus you can use your fitness tracker to fill in some of the gaps, such as heart-rate monitoring for example. The Here Now feature on Peloton Digital also allows you to see other members taking the same class and you can even high-five each other for encouragement.
Peloton Digital Membership review: Cost and free trials
The Peloton app itself is free to download (iPhone, iPad, Android phones, Android tablets, Fire tablets, Android TV, Fire TV, Apple TV, Roku, Sky Q, or access it on the brand's desktop site, while the membership for Peloton Digital costs $12.99 per month, plus tax. Peloton has a 30-day free trial, which offers enough time to get to know the app and take advantage of the different types of workout on offer.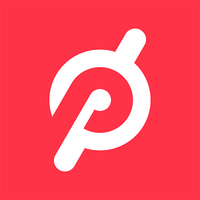 Start your Peloton Digital free trial
Download the app to your smart TV or mobile device, sign up for your 30-day free trial and unlock a whole world of workouts, from yoga and mindfulness, to body strength training and coaching for your running.
To get your free trial simply download the app onto your smart TV, device or computer and follow the instructions to subscribe. You can also create an account via the brand's desktop site.
You can manage your account via your device, and if you are taking advantage of the free trial, you will receive a reminder seven days before your trial ends. You can also cancel at any time, with no commitment.
Peloton Digital Membership review: Classes
The number of classes available via Peloton Digital runs into the thousands. It's certainly impressive, especially if you like to mix up your fitness regime to suit your available time and gradually build up your fitness levels.
The different categories include strength, yoga, outdoor running, stretching, cycling, bootcamp, meditation, running, with the choice to dip into the classes individually, or select a series of programs based on a specific exercise goal.
The classes are ideal if you're short on time too, and run from fun five-minute bursts to hour-long workouts. And while there is plenty on offer, if you have exercise equipment at home – Peloton or otherwise – your options are further increased.
The sessions are on-demand or live, the latter offering a great way to show up and stay motivated, as you would at a real-life class. You can even 'book' these in advance, and Peloton will notify you of any changes or cancellations. The instructors are all experienced and lead the sessions from professional studios giving clear instructions and plenty of encouragement for all.
Meanwhile the on-demand options can be filtered to navigate the vast choice on offer – filter by categories such as time, type or instructor, difficulty, or even music. If you need any gear or equipment for the session, then the details are included so you can prepare beforehand.
Peloton Digital Membership review: Programs
There should be something for everybody on Peloton Digital, no matter what your fitness level, time availability or particular exercise needs. The programs include:
Strength – work on your whole body or target specific areas with these dedicated workouts starting at 10 minutes to ease you in.
Yoga – all levels are catered for here, so beginners can try out something new, while more advanced yoga lovers can get their fix for up to 45 minutes. Different types of yoga are on offer, including power yoga.
Outdoor running – these audio classes are designed to motivate you as you exercise outdoors, so you can get your cardio kicks from dynamic power walks to sprinting.
Stretching – these short sessions are ideal for prep pre- or post-exercise. They are also ideal if you work at a desk all day and need a few minutes to stretch out.
Cycling – get going on your exercise bike (Peloton or otherwise) with this wide selection of cycling workouts including spin.
Bootcamp – get the full bootcamp experience in your own time with these sessions that maximize strength and fitness. Some of the workouts will also make use of your at-home gym equipment too.
Indoor running – take things up a notch on your running machine with different styles, soundtracks and set distances to help you focus on the session and hit new goals.
Dance cardio – A fairly new addition to Peloton Digital, there are plenty of high-energy fun routines on offer, all set to great music.
Other options on Peloton Digital include meditation and walking with different lengths and styles to deliver exactly what you need for a more gentle approach. If you want in-depth, guided programs on a variety of sports and exercises, take a look at our Fitbit Premium review.
Peloton Digital review: Features
Peloton Digital aims to deliver your fitness goals indoors and out, and, as such, the app is available across different platforms and not just your smartphone or tablet; you can also download it onto your Roku or Amazon Fire TV device to indulge in a full-screen experience – this is especially handy for the yoga and strength sessions.
Features on the app include a calendar, which logs your milestones in terms of streaks and days of activity, plus if you have an Apple Watch or compatible ANT+ fitness tracker, you can see your workout data too. Peloton Digital also works with Strava-compatible fitness trackers, meaning there are plenty of ways to monitor your progress.
Other handy features of the app include clear information given for the live classes, with details of instructors, fitness levels and times, or you can browse through the in-demand options using the filters to break down the workouts.
As a Peloton Digital member you have the choice to create a profile, which you can keep private or use to share your activity with others. Here you can keep tabs on your classes, as well as the badges and achievements earned after certain streaks and milestones, for example.
How do you cancel a Peloton Digital Membership?
When it comes to cancelling your Peloton Digital membership, it's fairly easy depending on how you signed up or the device you are using. You can cancel your subscription via your device (iOS, Android) or via the Peloton desktop site. Here's how to cancel a Peloton Digital membership in a few easy steps:
iOS users:
Go into your phone or tablet's Settings.
Click on your name.
Click on "Subscriptions".
Select Peloton.
Click "Cancel Subscription".
Confirm Cancellation.
Android users:
On your Android phone or tablet, open the Google Play Store.
Hit Menu, then Subscriptions.
Select the Peloton subscription.
Tap Cancel.
Follow the instructions to cancel your membership.
If you have a Peloton Web membership, you will need to visit the members section, then click the link for your subscription. Click 'cancel', confirm the cancellation, and you're done.
The trial period for new customers is 30 days (every now and then, you can get a 90-day Peloton Digital free trial), so if you know within that 30 days that this isn't the right option for you, simply cancel it and you shouldn't be charged. If you believe you have been charged by mistake, contact the Peloton Customer Service team via email. They are very fast at responding and incredibly helpful.
Is Peloton Digital Membership worth it for you?
While Peloton Digital doesn't have all the bells and whistles of Peloton All-Access, what it does have is fantastic, with the sheer amount of video on offer making it worth every cent. The best bit is you can use it without the added expense of buying any Peloton gear, opting to use it with your existing fitness equipment if you prefer.
If you want to track your progress, then there's plenty of compatibility with different activity trackers too. If you're looking for a fun way to get fit and stay motivated, Peloton Digital is a smart choice, and with the free 30-day free trial, you have nothing to lose when trying it for yourself at home.
Looking for more fitness content? If you enjoy cycling, read our guides to the best bike trainers, for transforming your bike into a fitness machine, or the best bike computers for tracking all aspects of your ride.