You can save up to $180 off the usual price of various Neato robot vacuums right now, as the latest Amazon Black Friday deals continue to deliver. The largest saving of 42% is available on the Neato Robotics D4 laser guided smart robot vacuum, with the price falling to just $249.99 as a result. However, if you've got a little more money to spend, we'd highly recommend the Neato Robotics D7 robot vacuum, which features in our guide to the very best robot vacuums around.
You can currently save $120 on the Neato Robotics D7 at Amazon, meaning you can get your hands on this outstanding robot vacuum for only $479.99. We rate it so highly because of its excellence when it comes to cleaning in corners, something which the easily recognizable 'D' design makes a cinch. Its smart mapping capability is the other feature that really stands out, with the Neato Robotics D7 unique in allowing owners to set out specific boundaries that it shouldn't cross, perhaps where pets live or insurmountable rugs lie.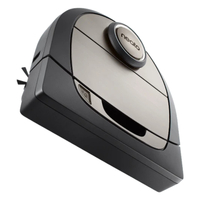 Neato Robotics D7 robot vacuum: $599.99 now $479.99 at Amazon
Save a huge $120 on the top rated Neato Robotics D7. For unrivaled cleaning that goes the distance, the D7 allows for multiple floor plan mapping, zone cleaning, and will carry on working for up to 120 minutes on one charge. It's smart enabled and guaranteed to get in every corner too.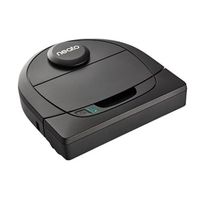 Neato Robotics D4 robot vacuum: $429.99 now $249.99 at Amazon
Get a massive $180 off the Neato Robotics D4, and enjoy laser guided vacuuming across your home. Get in every corner and make your own no-go lines with this affordable robot vacuum that is great at tackling pet hair.
As to the cleaning capabilities of the Neato Robotics D7, the tech contained within means it will quickly learn its way around your home and will clean in straight lines, therefore guaranteeing a better clean than you'd get with a robotic vacuum that moves randomly. And by using a brush that is 70% bigger than can be found in many of the top rated round robot vacuums, the Neato Robotics D7 holds the advantage when it comes to removing pet hair too. A single charge gives enough power to work solidly for two hours and there's a generous dustbin capacity of 0.7 litres as well, so you won't constantly be emptying it. And as you might expect from a top end robo vac, it's smart enabled as well, and easily controllable via Alexa, Google Home and Echo.
If the Robotics D7 remains a little too expensive for you, the aforementioned Neato Robotics D4 may be what you're looking for. It has the same D shaped design perfect for accessing corners, practices straight line cleaning and can be programmed with no-go lines. You'll get 75 minutes of cleaning in one hit too. Or somewhere in the middle, you can save $100 on the Neato Robotics D6, now available for $399.99 at Amazon, which has many of the features of the D7 and is particularly great at lifting pet hair.
More great Neato robot vacuum deals
If you want more of the best Black Friday USA deals for 2020, we've got them all rounded up right here.