Some of the biggest discounts on top-brand products can be found in the Amazon Warehouse deals section. The products in this part of the site have either been returned by buyers who changed their mind, fully refurbished by sellers, or they feature a small amount of cosmetic damage that doesn't alter their basic function.
You'll find a variety of products here; household items, tech gadgets, fitness trackers and more are often discounted in Amazon Warehouse deals. Some of these reduced prices even rival the best Amazon Prime day USA deals that are currently available.
Items might not be in their original packaging, but they have been classed as anything from 'like-new' to 'acceptable' according to Amazon's 20-point inspection program.
Top tips on Amazon Warehouse deals
You'll also still be able to return these items within 30 days, in line with Amazon's return policy, although you won't normally be granted the full manufacturer's guarantee.
Some items are actually discounted further for anyone with an Amazon Prime account who happens to be looking during one of the company's many annual sale periods. Don't have a subscription? You can currently get a 30-day free trial period to access all the best prices.
Below, we've rounded up the best Amazon Warehouse deals currently available. We've also listed the pros and cons of buying from this section of the site, for anyone who's still not sure if they should take the plunge.
Top 5 Amazon Warehouse Deals to shop now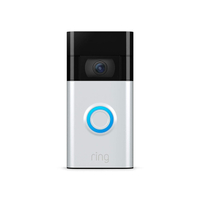 Ring Video Doorbell 2020 | RRP: $119.99 | Pre-owned price: From $63.92
This pre-owned device is nearly half the price of a brand-new model. While there might be some small cosmetic damage to the gadget, it still functions exactly as it should, which is as one of the best video doorbells currently on the market.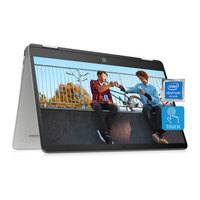 HP Chromebook 14a laptop | RRP: $359.99 | Pre-owned price: From $238.05
Currently, this used laptop is being offered for a cool $317.40 – but Prime members can get an extra 25% off, lowering the price right down to $238.05. With a compact design and excellent keyboard, this gadget is ideal for college students.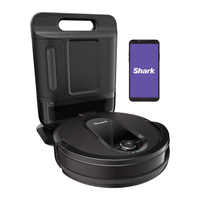 Shark IQ self-empty robotic vacuum XL RV101AE | Price when new: $399.99 | Pre-owned price: From $175.50
You can currently save around $200 on this clever cleaning device, which will hoover up all of those pesky crumbs so you no longer have to wrestle with your handheld vacuum. Used models are available for $233.99, but Prime members get an extra 25% off.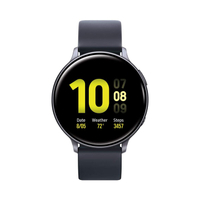 Samsung Galaxy Watch Active 2 | RRP: $249.99 | Pre-owned price: From $106.95
Like a lot of products available in the Amazon Warehouse deals, this is a real steal, available for just $142.59. But as Prime members get an extra 25% off the price right now, you can nab it for $106.95. Not bad, considering it was released last year.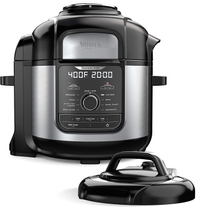 Ninja FD401 Foodi 8-Quart pressure cooker | RRP: $249.99 | Pre-owned price: From $104.29
There's a grand total of $145.70 knocked off the price of this compact pressure cooker, which can also slow cook, steam and sauté food. Even with the Prime day sales, this item would cost a minimum of $141.54, so this pre-owned price offers a real bargain.
What are Amazon Warehouse deals?
According to Amazon, Amazon Warehouse is the part of the website where you can 'shop millions of pre-owned, used, and open box items.' These include home computers and tablets, used and return kitchen appliances, cameras, Amazon devices and unlocked cell phones.
Products sold as Amazon Warehouse deals don't usually come with a manufacturer's warranty, but they are backed by Amazon's standard policy or Renewed items policy (see below).
They're also fulfilled, packaged and posted by Amazon. That means, if you're an Amazon Prime member, you can enjoy free delivery on these items, same as you would when buying from any other part of the site. Amazon will also handle any returns and refunds.
Should you buy from Amazon Warehouse?
As mentioned earlier, one of the issues with Amazon Warehouse is that it doesn't have as many deals as other parts of the website, and certainly couldn't rival the likes of Prime Day or the best Black Friday USA deals. That's especially true with all of the shopping incentives Amazon has launched for Prime Day - we even show you how to get $150 Amazon credit ahead of Prime Day.
That said, from time to time some gems pop up in the Warehouse deals section, but these are almost always a one-product listing and sell out quickly. So you need to be quick when spotting a deal you like.
That also means you need to regularly check the Amazon Warehouse deals page just in case it has something you're interested in. This could be up your ally if you enjoy scouring the internet for bargains, but for those who loathe shopping and just want today's best price on the product you need, Amazon Warehouse isn't for you.
Amazon's product conditions listing also provides an idea of the overall condition of each Warehouse deal product. However, your idea of 'like new' might differ to Amazon's. So if you're buying a gift for someone, and want everything about it to be perfect, we'd recommend looking elsewhere.
Still keen to learn more? Below we look at what else you may need to know about Amazon Warehouse. For those of you who are unsure, there are plenty of other deals to shop elsewhere. Here are some of our favorites…
Are Amazon Warehouse items returnable?
As you'd expect from the online retail giant, Amazon offers a competitive returns policy that extends to Amazon Warehouse deals. If you're unhappy with your purchase, you'll be able to return it for a refund within 30 days as per Amazon's standard returns policy. On Renewed items you have 90 days to return a product.
Or, if you'd prefer, you may be able to use the Amazon Warehouse replacements policy. With that you'll be able to get a free replacement of the item you have bought if there is a product with the same listing condition on the Amazon Warehouse inventory.
What is Amazon Renewed?
This is Amazon's big push at being more eco-friendly, as it focuses on selling pre-owned, refurbished and open box products. According to Consumer Reports, open box products are, 'goods returned by customers, inspected by the retailer, found to be in working order, and re-sold at a discount, rather than returned to the manufacturer.'
The Amazon Renewed team inspects and tests the products so that they work and look like new before being sold on. Amazon states that its Renewed inspection and testing process, 'typically includes a full diagnostic test, replacement of any defective parts, and a thorough cleaning process carried out by the supplier or by Amazon.'
Up close there may be some cosmetic imperfections, but nothing you'd see from a distance (when held 12 inches away, according to Amazon). Amazon Renewed products may also come in a generic box, rather than the original brand packaging.
Are Amazon Warehouse items used?
Many of the products sold as Amazon Warehouse deals have been used or pre-owned, while others have been unboxed but not used before being returned to Amazon. It's easy to tell if a product has been used, as the product listing information will state this.
The products go through a quality check before being sold, and Amazon uses a grading system (product conditions) to let customers know what overall condition the product is in. Remember, if upon receiving the item you disagree with Amazon's description, you can return it for free.
Are Amazon Warehouse items good?
Amazon has developed a set of product conditions for each Amazon Warehouse deal product to give you an idea of their overall condition. These product conditions are:
Renewed – Items that have been inspected and tested by Amazon, or a qualified supplier, to work and look like new. Renewed items have no signs of wear when held from 12 inches away, but they might arrive in generic packaging. If the product doesn't work as expected, you can get a replacement or refund within 90 days via the Amazon Renewed Guarantee.
Used: Like New – These are products that Amazon believes are in perfect working condition and contain all of their accessories, but are perhaps missing the original protective wrapping. They normally come in original packaging, but this may have some minor damage, such as scuff marks.
Used: Very Good – An item that has had limited use and remains in good working condition. You may spot some limited signs of wear, and the product might arrive with damaged packaging or be repackaged and could be missing some accessories (these are highlighted on the product's listing page).
There are two other conditions, which we'll cover below, but would recommend sticking to the Renewed, Used: Like New and Used: Very Good products, as these will be in better condition. That may not be important for all types of products though, or if you're only looking for a product that will be broken down for spare parts.
Used: Good – The item shows wear and may have some cosmetic damage, but remains in good working condition. It might arrive in generic packaging, or in its original packaging that might be damaged. There may also be some missing accessories, tools or manuals.
Used: Acceptable – An item that's fairly worn but works properly. These usually have significant signs of cosmetic damage, such as dents and worn corners. There may also be some missing accessories, tools or manuals.