If you're wondering which Amazon E-Reader is right for you, this great deal on the Amazon Kindle might sway you. Amazon has reduced the price of its all-new Kindle by 33%, meaning you can now get the Amazon Kindle with a built-in front light for only $59.99 - that's the lowest price we've ever seen for the original E-Reader. The offer is also made even sweeter with a free 3 month trial of Kindle Unlimited, which offers you unlimited access to over a thousand titles. That's an extra value of $29.97, absolutely free.
If you've ever struggled to fit all of your holiday reading into your carry-on, or can't bear to add another title to your already overwhelmed book shelves, the Amazon Kindle will transform your life. It has a glare-free display that reads like real paper, perfect for sunbathing, and a single battery charge lasts weeks. You won't even need to pack your charger.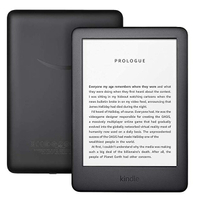 Amazon Kindle + 3 months of Kindle unlimited - $89.99 $59.99 at Amazon
Save $30 - We've never seen the Amazon Kindle cheaper. It can fit thousands of titles and has a long-lasting battery and glare-free screen. What's not to love?

The Amazon Kindle can also be paired with Audible via Bluetooth headphones, meaning you can switch seamlessly between reading and listening. That puts in in line with the best smartphones, at a much cheaper price.
The Amazon Kindle is great for those who struggle with paperbacks, as it lets you adjust font size and highlight sections. You can even hover over a word and its dictionary definition will pop up. Great if you're going for an ambitious classic. The adjustable front light will also let you read whenever you choose, be it day or night, in the sun or shade.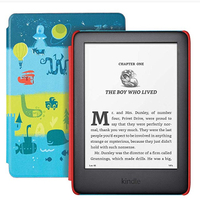 Kindle Kids Edition - $109.99 $79.99 at Amazon
Save $30 - With 1 year of FreeTime Unlimited, a kid-friendly cover, and 2-year worry-free guarantee, you'll get up to a $219 value for just $79.99 when you buy the Kindle Kid's edition, now.

There's also a deal on the Kid's Kindle with $30 off at only $79.99. It's available in four colors and promises a great start to your kid's learning. With a year of Freetime Unlimited included, they'll be book-lovers in no time.