With Amazon Prime Day now done for another year, we'll be the first to admit that not all of the Amazon Prime Day deals have been as impressive as we'd hoped. From half-baked discounts to underwhelming products, it's been tricky to separate the wheat from the chaff at times.
However, that's not to say that there weren't some truly fantastic Amazon Prime Day deals out there – it was just a matter of rolling up your sleeves and finding them.
While not every deal is a winner, there's still been plenty to tempt us this year. To help you get a sense of the discounts on offer, we put together some of the best and worst Prime Day deals we saw in 2022.
Five of the worst Amazon Prime Day deals
1. Cuisinart grill
This portable grill from Cuisinart offers a saving of 28%. However, we have our sights set on the best gas grills as a long-lasting yard investment.
It's hard not to admit that this is a solid affordable option, but with summer sales happening at other retailers, it was easy to find a comparable price elsewhere. Instead, we recommended spending some time checking out grills that will stand the test of time summer after summer.
2. Pantum printer
This Prime Day discount just wasn't as impressive as were expecting, clocking it at only 20% off. For comparison, there were a handful of great Amazon Prime Day printer deals with significant savings of 35% off. If you're in the market for a new device we would recommend looking into well-known brands with heavy savings. With other retailers putting on competitive sales on home office products, this 20% off deal wasn't the best out there.
3. Apple MacBook
As with any sale shopping, it's only worth buying if it's something you've been eyeing up for a while. So while the 2021 Apple MacBook Pro made our list of worst Prime Day deals, it was a good saving to enjoy if you were already going to purchase it.
However, for the casual purchaser, this $200 discount took this MacBook Pro down to $2,299, which is still a high cost. With so many other large savings across tech products, we recommended waiting this one out. It's now even cheaper, at $2,199, so we were right!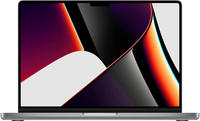 2021 Apple MacBook Pro | was $2,499, now $2,199
There's an 12% discount currently applied to one of Apple's most powerful laptops, with improved CPU, GPU and faster performance times. Perfect for work or for gaming, it's definitely worth your while if you're in the market for a Mac.
4. COSORI air fryer
Thanks to viral videos across social media, it's safe to say air fryers are having a moment. This means there are loads of great Amazon Prime Day air fryer deals, including some with over $100 off.
That's why we think the $25.51 saving on this COSORI choice was to be avoided. The 11 functions make it a great option for the price, but there are many state-of-the-art models out there with much more competitive discounts.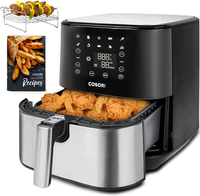 COSORI Air Fryer Oven | $129.99
You get 11 functions for your money with this top-rated air fryer from COSORI.
5. Google Nest doorbell
Prime Day 2022 saw some of the biggest savings across Amazon products and Ring doorbell bundles, so it was inevitable that competing brands such as Google would also throw their hat into the savings ring. However, this wireless, battery-operated choice has an embarrassingly small discount of only 6%, so you're not much better off than usual.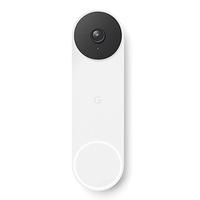 Google Nest Doorbell | was $179.99, now $155
Add privacy to your home with a video doorbell that allows you to check in at any time. It's battery operated, making it easy to install and switch out when the lifespan ends, or when you move house.
Five of the best Amazon Prime Day deals
1. Amazon Echo
Some of the biggest savings Amazon had this Prime Day were on its own products, like the Echo Dot. There were a few generations included in the sale, but we think the 4th generation offered the balance of the best price and the most useful features.
It acts as a speaker and Alexa, so you play music and ask about the weather while you're moving around your home. For something that you'll use every day, we thought this is a no-brainer buy for Prime Day, and was most likely the biggest saving until next year's event.
2. iRobot Roomba vacuum
This robot includes many innovative features such as dirt-tracking technology and auto-adjust cleaning, so it can navigate your home with ease, making sure to target the messiest areas. What's more, it's Wi-Fi operated and can be instructed via Alexa voice control, so you can schedule, start, and stop cleaning routines from anywhere in and outside your property.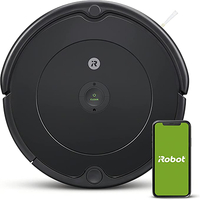 iRobot Roomba 692 Robot Vacuum | was $299.99, now $269.99
Upgrade your cleaning routine with smart-tech such as this Roomba 692, which connects with an app and Alexa for easy scheduling. Advanced sensors ensure the vacuum navigates seamlessly around the home, while dirt tracking technology will alert your robot to messy areas, leaving your rooms sparkling clean.
3. KitchenAid mixer
A win for avid and amateur bakers, this KitchenAid stand mixer will instantly upgrade your baking regime and the appearance of your countertops.
Let your arms take a rest from mixing and instead allow the ten speeds and three attachments to get to work.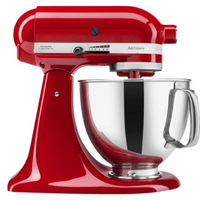 KitchenAid KSM150PSER Artisan Tilt-Head Stand Mixer | was $459.99, now $399
The most renowned stand mixer on the market is still discounted by $60, giving you the chance to make your kitchen the pride of your home. With ten speeds and three attachments included, there's no baking task you can't tackle with this mixer.
4. Shark vacuum
Some of the biggest discounts this Prime Day were applied to vacuum cleaners. And this discount still applies...
This Shark cordless stick vacuum is a handy choice for compact spaces, as it can easily be tidied away or left propped up in the corner of a room. Despite it's small stature, it has a powerful suction and clever anti-hair wrap technology, so you can rest assured that your carpets and floors will be kept free of dirt.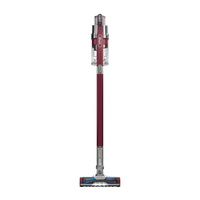 Shark IZ362H Anti-Allergen Cordless Lightweight Stick Vacuum | was $349.99, now $279.99
A cordless vacuum is bound to switch up your cleaning game, especially if it's this one from Shark. That's thanks to the supercharged suction power, excellent runtime and anti-hair wrap technology.
5. Ring doorbell
With $90 off, this Ring Video Doorbell easily made our round-up of the best Amazon Prime Day deals – the discount has since been reduced, but you still save $45. You'll be hard-pressed to find many houses without one of these systems and for good reason - they offer ease for accepting deliveries and of course added privacy.
This option is an upgrade from the previous version 2 model, and comes in a bundle with an Echo Show 5, offering a simple display to see who is on your porch.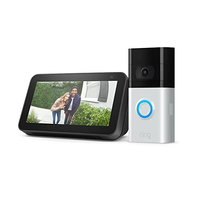 Ring Video Doorbell 3 with Echo Show 5 (2nd Gen) | was $284.98 now $239.98
You'll always be prepared for visitors and deliveries with this doorstep bundle. An upgrade to the popular original Doorbell 2, the Ring Video Doorbell 3 offers better motion detection and privacy zones, while the Echo Show interactive screen offers a neat way to control your smart home.
Discover more Amazon Prime Day deals…
Amazon Prime Day deals for the home
Amazon Prime Day scams
Amazon Prime Day kitchen deals
An Editor's Amazon Prime Day wishlist