Use one of the best extended car warranty services and you needn't worry about costly repair bills eating into your budget, even if your vehicle has more than a few miles on the clock. These warranties are designed to offer financial protection when the manufacturer's warranty expires, so if you're already past this point, or you're thinking of buying an older vehicle, an extended warranty definitely merits consideration, especially given the potentially high costs that could ensue should your car need to be fixed or a part replaced.
Yet there's a fine line between being adequately protected and paying over the odds for a package you don't need, and luckily, the very best extended car warranty services will be able to offer the solution. You may want a fully comprehensive package that can offer protection in a multitude of scenarios, or you may want something on the more basic end of the scale, in which case you can expect to pay less at the outset but will likely still have to cover the cost of some repairs. You may want to spend time looking at what an extended car warranty covers in order to decide which type of plan may best suit your circumstances, and from there make sure to take a look at our overview of the best available options.
This list highlights the top-rated extended car warranties around, and although you can be sure that all are highly reputable, there are some that are best suited to certain situations, such as the company offering the best value and the one that comes out on top for high mileage vehicles. Of course, we make sure to showcase the best extended warranty provider overall, too, which should be able to offer quotes that can cater to a variety of needs.
Alternatively, if you want a more personalized overview of the plans you could be offered and at what cost, Auto Warranty Connect will be able to accommodate. Just fill in a single form and their panel of the best extended car warranty companies will get back to you with a quote. And while you're considering your motoring needs, now could be the time to find the best auto insurance to make sure you're financially protected no matter what happens when you're on the road. And if you're worried about going off the road, we have a guide to the best roadside assistance services too.
Get a custom quote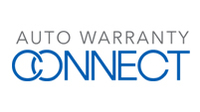 1. CARCHEX: Best extended car warranty service overall
Why you can trust Top Ten Reviews Our expert reviewers spend hours testing and comparing products and services so you can choose the best for you. Find out more about how we test.
Overall, CARCHEX comes out well with very attractive pricing options, a good range of choices within their levels of coverage. Its packages are split into Bronze, Silver, Gold, Platinum and Titanium, and there are a further 18 kinds of contract offered within each of those levels.
CARCHEX has a notably simple and efficient quote process, with quotes arriving by email very quickly and customers not subjected to a deluge of follow-up calls. The company has good customer satisfaction levels overall and enjoys a solid reputation within the industry. Its contracts are somewhat longer than the industry standard, but there are no problems in terms of clarity and the low prices quotes make CARCHEX well worth approaching for a quote. You'll find CARCHEX quotes via Auto Warranty Connect, which is where you'll go when you hit the link in this guide.
---
2. Endurance: Best service for direct selling
Endurance has many aspects to recommend it as a warranty provider. The fact that it administers its own services does mean an uptick in customer service levels just because it makes any claims process much more streamlined.
Since Endurance is the one administering any claims, its customer service is a much more seamless experience than with some of its competitors, who merely sell the policies. It has also set itself apart by offering niche products, such as specialized coverage for high-tech components, commercial vehicles and hybrid vehicles.
Customers shopping around will appreciate the low levels of pressure and won't be deluged with follow-up sales calls or cold calling from the company's partners. In terms of pricing, the quotes received were average to slightly higher than average but the list of included benefits is extensive and the policies are solid.
---
3. CarShield: Best service for coverage options
CarShield's strength lies in the range of products that it can offer customers looking for extended vehicle warranties. The company's choice of 37 separate plans is well above most of their peers, and the the customizable choice within each, from its entry-level packages to it more comprehensive plans, stands it in good stead.
There really does seem to be a plan for almost every vehicle (under the 300,000 mile limit). However, its quote process is less impressive, and could be a deterrent to potential customers who have an aversion to sales calls.
---
4. Liberty Bell Auto Protect: Best service for additional benefits
Liberty Bell Auto Protect has some good features to recommend its warranty options. The number of car makes covered is above average (46 as opposed to the industry average of 40), though it does have the stipulations of the vehicle having under 140,000 miles and being manufactured after the year 2000.
Its additional benefits are good and have higher limits than some of its competitors. Its rental car coverage, for example, has a maximum of $210 as opposed to the average of $150. Also a big plus point is the option to transfer the warranty twice with no extra fees.
---
5. Infinite Auto Protection: Best service for high mileage vehicles
Although not as well known nationwide as many of the larger warranty extension companies, Infinite Auto Protection have some notable advantages.
Firstly, it is one of the few companies, along with Endurance, to administer its own contracts, resulting in a more cohesive, seamless claims process. It also has some industry-leading limits, namely the low limit of offering coverage to 19 year old drivers, and the high limit of 300,000 miles for a covered vehicle.
Its prices are average, as are their benefits, but its website has impressive detailing of their levels of coverage and it's worth looking at the company especially for an older, high-mileage vehicle.
---
6. Autopom: Best service for value and choice
Autopom has a lot to recommend it as a warranty broker. For one thing, the prices that they quoted during our research are among the lowest on the market, though there is a slightly higher ten per cent down payment (as opposed to the industry average of around five per cent).
The range of policies on offer with Autopom is good, though for its most comprehensive coverage, cars do already need to be in good mechanical and electrical shape. It's the quote process, and lack of hard selling, that really had them standing out, though, as well as the ability for customers to choose their own mechanics instead of complying to an existing network.
---
What is an extended car warranty?
While most people use the term Extended Car Warranty Services, it's a little misleading as none of the services we reviewed actually sell warranties. In fact, the only reason we use these terms is they are what people often search for when looking for additional coverage for their vehicle. In addition, the services use these terms frequently for the same reason. But it's not accurate.
This is because a car warranty can only be offered and administered by the car manufacturer, and will be included in the price of the vehicle.
At the same time, an extended car warranty is only offered by new-car dealerships to make the manufacturer's warranty more comprehensive or to extend the terms of the warranty - and this will often be to make sure the deal you're thinking of making crosses the line. However, even these are not warranties. Rather, they are service contracts administered by a third-party service partnered with the dealership, not the manufacturer.
A vehicle service contract - which is actually what we feature here - has a similar purpose to a manufacturer's warranty but is sold independently by a third-party administrator or broker. The advantage of a vehicle service contract is you can buy one at any time for any vehicle, new or used.
Extended car warranty scams
Unfortunately, some services in the vehicle protection industry prey on this confusion. We explain these issues in greater detail later in this article, but some services contact consumers under the pretence of representing manufacturers or dealerships. These predatory services scare consumers by saying their car's warranty has expired or is about to expire. As a result, many people are tricked into buying vehicle service contracts from third-party administrators they've never heard of. And this has become such a big problem, the FCC and BBB have web-pages devoted to making complaints.
To be clear though, while some of the services we reviewed can be very aggressive in their sales approach once you've submitted a quote, none of them have been involved in those deceptive marketing tactics, as far as we're aware. For more information on how vehicle service contract companies should conduct themselves, visit the Vehicle Protection Association – a non-profit watchdog association.
How much do extended car warranties cost?
You could easily pay upwards of $3,000 for a plan, adding $200 to your monthly payments, and still have expensive repairs denied because you failed to pay close attention to the contract. Conversely, if you follow the strict maintenance guidelines and your car never needs repairs, you've spent $3,000 on peace of mind. Such complaints are common in this industry.
The price you pay though will be dependent on your circumstances though, with factors like car age, mileage of the car, model and the distance you're planning to cover all playing a part in what you end up paying.
Are extended car warranties worth it?
Clark Howard, a consumer expert who specializes in financial advice and tips, says studies have shown most people who have purchased an extended warranty never use it and the ones who do typically pay more for the warranty than the repairs would cost.
He doesn't think it's worth it. Instead, he recommends putting the money you would have paid each month on a vehicle service contract into a savings account. So, if a plan costs $3,000 over two years, then you'd put $125 into a savings account each month. This way, you have money set aside for repairs and if your car doesn't need repairs, you have money set aside for the down payment on a new car. This method ensures your money doesn't go to waste. That said, it won't cover expensive repairs early on, before you've saved much.
These plans do come with additional services, and this adds value to the contract. Every contract has 24-hour roadside assistance and reimbursement for vehicle rentals while your car is in the shop. You can get reimbursed for towing, rental vehicles and hotel rooms. If your car breaks down 100 miles from your destination, you can get reimbursed for hotel rooms.
How do extended car warranties work?
Three elements are critical to how extended car warranties work – the quoting process, the coverage options and the contracts.
Quoting process
Every service customizes the price and coverage terms of their plans according to the vehicle's specific history. This means they don't have a standard cost for each plan. The same plan costs significantly different for a sedan with 140,000 miles and a minivan with 50,000 miles.
To find out what coverage your vehicle is approved for and how much it costs, you enter the year, make, model, mileage and your personal information into the service's quote form. What happens next varies greatly. In most cases, your information is given to a salesperson. Either way, getting the information necessary to make a purchasing decision is not as easy as it seems like it should be. Some sales people might be reluctant to provide a quote without having a conversation first, and put an expiration date on the quote.
It can be difficult to compare pricing because quotes can vary significantly, in terms of miles covered and cost. Some plans might cover just 12,000 miles but are very affordable, while other plans for the same vehicle could cover 100,000 miles but be very expensive. One way to overcome this is to calculate the price per mile covered for each quote. For example, if a car received a quote for a 100,000-mile plan at $4,000, the cost per mile is about $0.04.
Coverage options
Just getting approved for coverage can be a challenge. Every service has restrictions for how old and how many miles a vehicle can have to be eligible. However, you have the best chance of finding the coverage you need with services with many plans available and a good mileage restriction.
Contracts
You should always carefully read any contract you sign, but this goes double for vehicle service contracts, as it could make all the difference in determining whether your repairs are covered or denied. The contracts stipulate what your responsibilities are, what records you need to keep and what type of maintenance is required to receive coverage. There is also usually a lot of language devoted to the instances when you could be denied coverage. You need to understand the risks before you sign.
Does AAA offer extended auto warranties?
AAA offers many benefits to drivers, but it doesn't sell extended auto warranties. However, AAA provides benefits similar to what is included in an extended car warranty. For many, AAA membership could be the better option.
With 58 million members, AAA is the most widely used roadside service in North America, and for good reason - membership covers you with emergency road services everywhere you go, at all times of the day, regardless of the vehicle you're driving. You could be in your friend's car when the tire blows, and your AAA membership will cover the towing or flat tire repair. It also includes locksmith service for when you lock your keys in your car, emergency fuel delivery and battery service.
Similar roadside assistance is included in the contracts of all the extended car warranty services we reviewed, but the stipulations of the emergency assistance applies only to the vehicle the extended warranty covers, and the contracts often only stipulate what is reimbursed. This means you have to pay for the service and go through a reimbursement process.
AAA also helps lower repair costs, though not to the same degree as a vehicle service contract. AAA members who take their vehicles to an AAA-approved shop get a 10-percent discount on repairs, and the repairs are backed with a 24-month and 24,000-mile guarantee. With vehicle service contracts, you typically either pay nothing on repairs or only have a $100 co-pay. However, vehicle service contracts can easily deny your repair claims because of how some contracts are structured in favor of the services, but AAA's discount doesn't have the same risk. Your repair discount can't be denied, for example, because you failed to keep receipts from every oil change.
How to find your vehicle's recommended maintenance specifications
If you're going to purchase a vehicle service contract, you need to become familiar with your vehicle's owner's manual. Since every extended car warranty service can deny repairs if you fail to prove you've followed the vehicle's specific maintenance requirements, which you'll find in the owner's manual, it's essential to know what is expected for your vehicle. Every car is different, so you can't rely on following common maintenance recommendations and expect your vehicle service contract administrators to approve your repairs.
If you don't know where your owner's manual is, or have recently bought a new car that never actually came with a manual, you will almost always be able to find the manual online, usually on manufacturers' websites. You'll need to enter the car's year, make and model, and perhaps create a log-in to download the manual too. Some sites might ask for the VIN of your vehicle as well - this is the vehicle identification number, which can usually be located on the dash near the windshield on the driver's side.
If the manufacturer doesn't have the manual available online, the following websites can usually supply what you're looking for:
How do you know if your mechanic is ripping you off?
Most mechanics aren't out to fleece you. Their goal is to gain your trust so you'll return to their shop for your car needs. However, this doesn't mean that there aren't some dishonest mechanics out there. It also doesn't make it less stressful when your mechanic approaches you with the need to replace the wheel bearings to the tune of $1,200 per wheel.
The easiest way to avoid being scammed is to ask the mechanic to explain why you need the repair and to show you the issue. This often exposes their intent, especially if they refuse to take you into the shop to show you why your car needs the repair.
According to Aaron Miller from the Thrillist, you should also be suspicious if the mechanic:
Urges you to replace the the brake rotors
If the rotors have never been serviced, ask them to "turn the rotors" on a lathe instead. It's a lot cheaper.
Says the spark plugs need replacing
Automobiles with under 100,000 miles likely don't need spark plugs replaced. Ask for an explanation.
Uses fear
If the mechanic says things like, "it would be against the law to let you drive away," this usually won't be the case. Make your excuses and seek a second opinion from another mechanic elsewhere.
Pushes additives
Additives are usually not harmful to an engine, but they're not miracle cures either. Mostly, they're just a way to add dollars to your bill.
Advertises free services
The purpose of any free service is to get your car into the shop so the mechanics can recommend repairs and servicing that you probably don't need.
Charges full price for re-manufactured parts
Compare the price of the re-manufactured part with the cost of the new part (via an online auto store).
Perpetually chases down your problem
Any time your mechanic's suggested repair doesn't work, don't let them continue with their trial and error method of repair.
Charges labor separately for parts replaced at the same time
If you're replacing multiple parts in the same vicinity, make sure the mechanic doesn't charge labor separately for each part.
Do you have to buy a vehicle service contract?
According to the FTC, deceptive auto dealers are claiming you need a vehicle service contract to be approved for an auto loan. However, in most cases, banks and financial institutions don't require this. It's certainly not required by law.
The deception usually works by adding the sale of the contract into the purchase contract, often as a box you check, agreeing to the contract. For example, let's say you want to buy a car for $10,000, but you need financing. As you fill out the paperwork in the salesman's office, he'll casually mention how you'll need to add a vehicle service contract for the bank to approve the loan. He usually doesn't disclose how much the vehicle service contract costs and only vaguely describes what it is.
Once the salesman returns with the good news of the approved loan, he tells you the monthly payment and the interest rate, but not that the vehicle service contract added several thousand dollars to the overall loan amount. So, rather than applying for a $10,000 loan, he got you approved for a $14,000 loan. And as long as you don't shudder at the monthly payment, he won't disclose the loan amount until the very end when you're ready to sign the contract, take the keys and drive away in your new car.
If an auto dealer encourages you to sign up to a vehicle service contract, make sure you contact the bank issuing the loan to confirm whether it's required. In most cases, only full-coverage insurance is required. Many auto dealerships have partnerships with vehicle service contract administrators, and the salesperson gets a commission from each contract sold, so it's not in their interest to be transparent, but they can remove it from the contract. Always make sure you're confident with the conditions of the loan approval before you commit to it.