The best things in life are free might be a tired old cliché, but there are some pretty fantastic freebies out there if you know where to look, and where to look today is over at Verizon Wireless where you can get a free iPhone when you sign up.
Right now, you can get an Apple iPhone XR for free (opens in new tab) when you sign up for a new plan at Verizon Wireless. The offer covers the 64GB model completely, or takes $500 off the price of the 128GB model, meaning you'd only pay $50 for that handset. This offer is only open to new Verizon Wireless customers as you'll need to start a new line and port in your old number from your previous provider.
You'll need to choose a qualifying plan which includes Play More Unlimited, Do More Unlimited, and Get More Unlimited. The only excluded options are Start Unlimited (the basic package) and the Just Kids package. All these packages come with unlimited data, minutes, and texts, hence the name - you're just choosing what extras you want.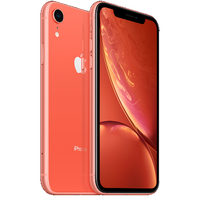 (opens in new tab)
Get the Apple iPhone XR for free: Was $500 now $0 with Verizon Wireless (opens in new tab)
New customers starting a plan with Verizon Wireless can get a free iPhone XR when they port in a number from another carrier. The iPhone XR is one of Apple's more moderately priced smartphones but still packs a ton of punch and style, with six color options to choose from.
The iPhone XR might have had its spotlight stolen by last year's iPhone SE (opens in new tab) revision when it comes to budget iPhones, but we still think that this affordable iPhone has a lot to offer and it still has a few features that were cut from the SE in the name of cost saving. For one thing, you still get Face ID with the iPhone XR, meaning you can unlock your smartphone with your beautiful face instead of having to clumsily enter your password. You also get an in-screen fingerprint scanner for more high tech security.
On the style front, the iPhone XR sticks closely to the current iPhone trends with an all-screen display and curved edges, as opposed to the hard edges you find on the SE. If you want a budget iPhone that feels like the premium iPhones like the iPhone 12 (opens in new tab) in your hand, this is the way to go.
So the phone is solid, but what about the provider? Well, you'll be happy to hear that we rate Verizon Wireless (opens in new tab) very highly - in fact, it tops our list of the best cell phone providers (opens in new tab). We love the extensive 5G network, reliable service, and great selection of the best smartphones (opens in new tab). In fact, the only downside to Verizon is that it can be a bit pricier than the competition, but that negative is offset here by the free handset that you're getting.
Before signing up for any cell phone plan though, we'd highly recommend you do some research to see how good the cell signal is in your area on that network. We have a handy article that covers the cell phone coverage maps (opens in new tab) of all the major providers to help you on that front.