To celebrate Presidents' Day, GlassesUSA is offering a generous discount on new eyewear orders, making now the perfect time to upgrade. Until 22 February you can get 30% off qualifying orders (frames and lens upgrades) for glasses and sunglasses with free Rx lenses. Simply use the GlassesUSA discount code PREZ30. The deal is exclusive to us and our sister sites, so if you've been holding out for a juicy saving on some of the best eyeglasses online, here's your chance.
There are some exclusions with this exclusive GlassesUSA discount code, in that it can't be used on multifocals or progressives, and you can't use it on designer brands, new arrivals or products labeled as sale items. For those hoping for a deal on the best contact lenses online, you can't use the PREZ30 discount code to buy those, but you can save 25% when using the code CONTACTS25.
A discount of 30% off your qualifying order could add up to a large saving, depending on what you're buying. There are plenty of other bargains to be had at GlassesUSA too, including the following: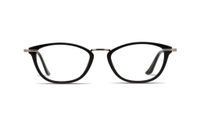 GlassesUSA Valentine's Day sale | Get 55% off frames
Looking to buy stylish new frames? This deal saves you 55% off frames only with basic Rx lenses. It can't be used on premium brands, new arrivals, sale products or safety glasses/goggles.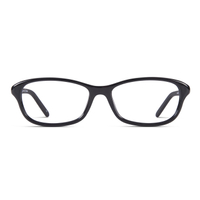 Multifocal sale | Save up to $125
If you're buying multifocals, you can make a saving of $25 on your order if it comes to less than $199. There's $50 off orders over $199, $75 off orders over $249, and $125 off orders over $409. You also get free shipping in the US and Canada.

Frames and sunglasses sale |Buy one get one free
Unsure which glasses or sunglasses you prefer? You don't have to choose between them, as this offer gives you two for the price of one. Premium and sale-tagged frames are excluded.

There are plenty other offers to explore too, including a 20% saving on premium brands. Ray-Ban and Oakley are excluded from this one, but there are lots of other designer eyewear brands to shop. Use the code PREMIUM20 to save. GlassesUSA has a dedicated promotions page where you can view all the current offers and read the terms and conditions for each one in full.
We know that buying eyewear from an online retailer isn't alway easy, but GlassesUSA offers free shipping in the States and Canada, plus it has a good returns policy compared to other sites. If you have taken out coverage with one of the best vision insurance providers in America, such as Cigna and EyeMed, you may be able to use your benefits at GlassesUSA too.