If you're looking for the best Google Pixel 4 deals, then Verizon have you covered with their Valentine's Day offers. From now until Valentine's Day (February 14), you can save $300 on the Google Pixel 4 and Google Pixel 4 XL when purchased on a 24 month contract. The monthly cost for the Google Pixel 4 is $20.82, leading to a total cost of $499.92. The cheapest you can currently find the Google Pixel 4 handset if you purchase outright is $699, so this offer seems like an absolute steal.
Meanwhile the Google Pixel 4 XL costs $24.99 per month, with a total cost of $599.76. Again, this is far cheaper than you'll be able to find the handset by itself currently, so we're impressed with this offering.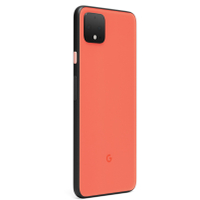 Google Pixel 4 on 24/mo plan: $33.33 $20.83 per month at Verizon.
Save $300 when you buy a Google Pixel 4 from Verizon on a 24 month plan. The Google Pixel 4 features vibrant styling and night sight mode for taking photographs in low light.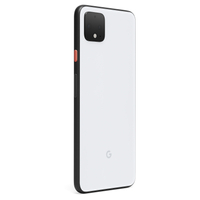 Google Pixel 4 XL on 24/mo plan: $37.49 $24.99 per month at Verizon
Save $300 when you sign up to a 24 month plan with Verizon. We loved the Pixel 4 XL's advanced camera, gorgeous screen and striking visuals.
We loved the Google Pixel 4 XL when we reviewed it. We were particularly impressed with its striking visual styling and excellent camera, even if we thought the extra features were a bit gimmicky. Check out our Google Pixel 4 XL review to see our full thoughts. If you'd prefer something a bit smaller, the Google Pixel 4 is also a fantastic smartphone which shares the same features as the XL, but at a fraction of the price.
We're also big fans of Verizon, who we rated as our top choice of the best cell phone providers thanks to its excellent nationwide coverage network. You can see how Verizon's coverage stacks up against the other providers in our cell phone coverage maps article. If the Google Pixel 4 isn't quite your style, you can check out our roundup of the best smartphones on the market.
Verizon also has several other deals in the lead-up to Valentine's Day. You can currently get $700 off a second iPhone when you purchase two together, which could make the perfect gift for you and your partner. This applies to all models of the iPhone in Verizon's range, which are the iPhone XS, iPhone XS Max, iPhone 11, iPhone 11 Pro or iPhone 11 Pro Max.