Great Apple deals are hard to come by, which makes Best Buy's new Apple shopping event a rare chance to snap up some discounted tech. One of the things we love about Apple is how easy it is to sync up all of your Apple products. With Best Buy's Apple sale event, you can now complete your collection for less. Not only can you save $340 on the Apple iPhone 11, you can find AirPods to pair with your iPhone and the Apple Watch to track your fitness and check notifications on the go, all with great discounted prices.
We recently reported that Apple is rumored to announce a low-cost iPhone in March, but with iPhone deals like this you won't need to wait to snap up a great smartphone for less. Right now at Best Buy you can save $340 when you sign up to a 24 month lease on the iPhone 11. At only $15 per month and with the advantages of Sprint, one of the best cell phone providers out there, this is a great deal on one of the best smartphones on the market.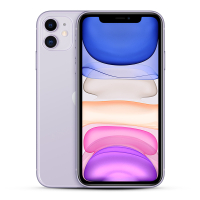 iPhone 11 with an 24mo. lease: $29.17 $15/month at Best Buy
Save $340 when you buy an iPhone 11 through Best Buy with Sprint as the carrier. The iPhone 11 has all day battery life, charges wirelessly and features a dual-camera system. A great price at only $15 a month.

Also included in this shopping event is the Apple Watch Series 4, with a discount of up to $200. We think the Apple Watch Series 4 is the best smartwatch money can buy, and prices for the Apple Watch have gone lower in the past, it's not been by much (and it's a pretty rare occurrence), so we think this is a deal worth snapping up now.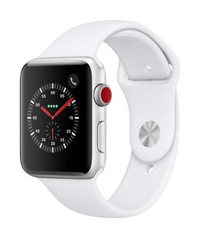 Apple Watch Series 4 GPS + Cellular 44mm, Sport Loop: $479 $379 at Best Buy
Save $100 - Best Buy has slashed $100 off the Apple Watch Series 4 with GPS and Cellular. The 44mm smartwatch includes LTE connectivity, which allows you to get internet and phone connectivity on your watch even when your iPhone is far away.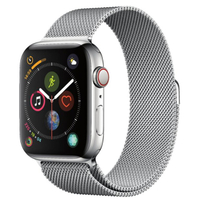 Apple Watch Series 4 GPS + Cellular, Stainless Steel Case with Milanese Loop: $799 $599 at Best Buy
Save $200 - What's better than the Apple Watch Series 4? An additional case and stylish loop in stainless steel, with $200 off.

There's also the chance to get some Apple AirPods with a wireless charging case with a $30 discount. We've barely seen good deals on AirPods since Black Friday (when they sold out pretty much instantly). This is an in-demand piece of kit and we wouldn't be surprised if it sold out again, meaning you'll have to grab this AirPod deal quick if you want to make the most of the saving.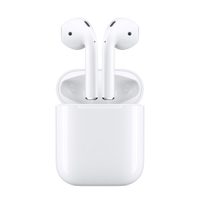 Apple AirPods with Wireless Charging Case: $199.99 $169.99 at Best Buy
Save $30 - This is a rare deal to take advantage of now, as AirPods are hardly ever seen on sale. The latest model of Apple's popular AirPods can now be bought for $169.99 with a wireless charging case.