The Black Friday sales have started up early this year and it's looking like a great time to snag a new smartphone, with deals on several excellent handsets including the OnePlus 8 and OnePlus 8T. OnePlus isn't quite as well known as some of the other major brands like Apple and Samsung, but it makes some seriously good smartphones and has been on the rise for a few years now.
Right now, you can get the OnePlus 8 directly from OnePlus for just $599. That's $100 cheaper than the usual price for the 8GB RAM/128GB storage version and it comes with a free André Protective Case thrown in too. You can also get the 12GB RAM/256GB storage version for $100 less, down to $699 from $799.
If you prefer the top end model, then you can also save $100 on the OnePlus 8 Pro which is down to $799 from its usual price of $899. The freebie here is even better too, as you get a free pair of OnePlus Buds thrown into the deal.
There is also an interesting deal on the new OnePlus 8T if you want to pay for your smartphone monthly. You can get the OnePlus 8T for $32 per month for 24 months, which comes to a total payment of $749.99 - that's the MSRP for the OnePlus 8T, so no real saving there but you can spread out the payment without paying any extra, and you also get a free pair of OnePlus Buds thrown in too.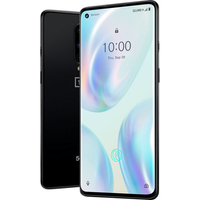 OnePlus 8 with free case: Was $699 now $599
Save $100 on the OnePlus 8, one of our favorite Android smartphones of the year. This relative underdog is powered by the same Snapdragon 865 chip that's inside the Galaxy S20. It also has excellent battery life and a great camera.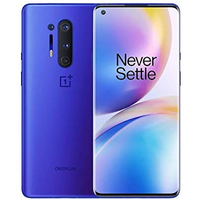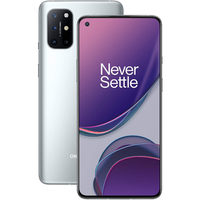 OnePlus has been on the up-and-up for a few years now thanks to it's excellent smartphone design and affordable prices when compared to the competition. In our OnePlus 8 review we noted that it has very similar specs to the Samsung Galaxy S20, but costs $300 less when they're both being sold at MSRP - that price gap is very difficult to justify when you consider what the OnePlus 8 offers.
The newer OnePlus 8T is an excellent revision of the formula too, with an improved screen and ludicrously fast charging capabilities thanks to its dual-cell battery. The OnePlus 8T goes from 0 to 58% battery charge in just 15 minutes, and it only takes 39 minutes to fully charge the battery. That's cartoonishly fast charging and its one of the reasons we have it in our best smartphones rankings.
All of these deals above are just for the handset itself, so if you're looking for a new cell phone plan then check out our guide to the best cell phone providers too. We've even got a cell phone coverage maps article that will help you figure out which network has the best coverage in your area.
More great smartphone deals
Need more money-saving deals and discounts? We've rounded up the best Black Friday USA deals for 2020 - which includes early price-cuts from around the web. We also have a guide to the best Amazon Holiday Dash deals, for anyone looking to get their shopping done early this year.