Sprint was purchased by T-Mobile in 2020 and the merger has been completed in 2021, which for all intents and purposes means that Sprint no longer exists. The Sprint website will now redirect you towards the T-Mobile website, and existing Sprint customers have been brought into the T-Mobile fold.
So you can reminisce about the good times, we've left our original Sprint review intact below, but users looking for a new cell plan should head over to our T-Mobile review.
Sprint Wireless offers good value plans. That is its main strength when compared to the other 'big four' cell networks in the US. You get plenty for your money and, if you live in an area well covered for 4G and 5G, you're getting a very good deal. However, coverage is where Sprint currently falls down, as it has the least widespread network of all the major companies. Not a problem if you live and work in an urban area or one of the parts of the country well covered by Sprint, but definitely an issue if you're regularly in one of the uncovered areas.
Sprint Wireless is definitely worth considering, and does feature on our round-up of the best cell phone providers because of the value of its plans and the range of phones available. Some of the unlimited data options are great, and you can often get extras thrown in for free, like Hulu and Tidal subscriptions.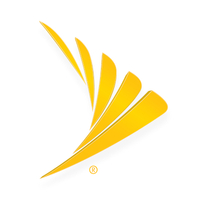 Sprint's latest plans and prices
Check out some of the cheapest and most value-packed plans on Sprint. If your network coverage is good, this carrier is highly recommended.
Sprint Wireless review: Features
30 day money-back guarantee
5G speeds
Sprint offers some of the cheapest phone plans among the major carriers. This includes Sprint's one year of free unlimited service to any new customer that switches from one of the competitor companies.
Sprint lets you try the service for free for 30 days. Well, it offers a "100% Total Satisfaction" guarantee. That means if you're not happy, whatever the reason, you can get money-back for the device price, and down payment plus any installment billing or lease payment made to date. Essentially you just return the phone and get the phone cost, services charges and any related fees back to you. This is particularly useful since the service might need testing to see if you have enough coverage in your area.
Coverage isn't the best, sure, but it does offer 5G speeds where available. Sprint has merged with T-Mobile, so it has good 5G coverage. Failing that you can get 4G LTE, which is already really fast. There is a handy coverage checker on the Sprint website so you can see what speeds are available in your area, although it can't match the coverage leader, Verizon Wireless. At time of publishing the areas covered with 5G are: Atlanta, Chicago, Dallas-Fort Worth, Houston, Kansas City, Los Angeles, New York, Phoenix, Washington, DC.
Another nice feature is the inclusion of Hulu with selected unlimited plans. Since you've got unlimited data and might even have 5G, it makes sense to be able to watch Hulu whenever you like. Some also offer Tidal free so unlimited music access at high quality too.
Sprint Wireless review: Unlimited plans
From $60 per month
Dual lines for less
Sprint offers a very simple way to go unlimited, with two options. There's the Unlimited Basic, for $60 per month, which gets you unlimited calls, texts and data with free SD quality Hulu and 500MB of LTE mobile hotspot. Upgrade to two lines for $100 per month.
The other option is Unlimited Plus, at $70 per month, which also gets you unlimited calls, texts and data but with HD Hulu plus Tidal and 50GB of LTE mobile hotspot. Upgrade to two lines and pay $120 per month.
Sprint Wireless review: Budget plans
From $40 per month
High-speed data
Sprint Wireless has a selection of different plans to suit varying budgets. These are ideal for those that don't require unlimited everything and don't want to pay the premium price tag that goes with that.
These start from $40 per month for the 2GB plan that gets you high-speed data, unlimited talk and texts plus unlimited international texts. What you pay for the phone on top of that is what varies depending on the handset you want to go for. For example the Apple iPhone 11 will cost you a further $15 per month on top of that contract price.
Sprint Wireless review: Coverage
More cell phone provider reviews
The catch is that Sprint's network truly is weaker than other carriers. It is rated the slowest network in the U.S. by RootMetrics, OpenSignal, Ookla and Tom's Guide. Sprint is working to play catch-up by expanding and upgrading its network, but it currently still lags behind other networks, even with its recent improvements. There are a few areas where the network shines, however. Each report we read listed Sprint as first or tied for first place in at least one market.
Our main advice when considering Sprint is to check coverage maps – both Sprint's and third-party ones – to make sure you're solidly covered. The best phone carrier is the one that works where you user your phone, and if Sprint performs well in your area, it's a decent choice. We also recommend looking for deals, as Sprint is fairly generous with promotional offers.
When we spoke with Allan Samson, Sprint's vice president of acquisition marketing, he pushed the point that Sprint is the "price leader." True, Sprint does offer less expensive plans than the other three major providers (Verizon, AT&T and T-Mobile). But touting low prices only works in comparison with those companies, as Sprint still charges more than budget carriers like MetroPCS. There are advantages, of course, over an MVNO (mobile virtual network operator – a company like MetroPCS that uses someone else's network). Sprint customers don't have to worry about data deprioritization during network congestion at the beginning of their billing cycle, for example.
Sprint Wireless user reviews and satisfaction
BBB rating of B
Consumer affairs rating of near three out of five
The Better Business Bureau (BBB) rating of Sprint is an average B while the 1,063 customer reviews leave a poor one star out of five. The site says that 10,582 complaints have been closed in the last year.
ConsumerAffairs has an average rating of three out of five based on 3,243 customer reviews. Positives include creative customer care, good in store service and decent internet access. Negatives include the need to improve coverage, some bill problems and issues with deals.
Should you choose Sprint Wireless?
While Sprint Wireless may not have the best coverage in the US it does have 4G LTE and even 5G in some areas. IF you can get coverage near you then you could save a decent amount of money when compared to the competition.
Not only are there excellent unlimited plan deals but also options to pay less on more budget plans. Phone options are varied with most of the latest handsets which you can bolt on to the price of your network coverage so everything is clear and transparent.
The money-back guarantee for 30 days makes this a great network to try before you commit.
If you're undecided on the handset you want, check out our best smartphone guide, while we also rank the best prepaid cell phone plans. Take a look at our cell phone coverage map of the US to find out who has the best network in America.
Best Sprint Wireless iPhone and Samsung deals right now