Established in 1973, USI Affinity draws on almost 50 years' of experience as it stakes its claim to be among the best travel insurance companies. Catering to travel plans of all kind, from business trips to a once in a lifetime holiday, USI Affinity is a national insurance agency that only works with financially strong U.S. admitted insurers. It is an innovator too, launching the first successful individual visitor's travel medical insurance policy for foreign nationals and temporary residents, and will also arrange custom travel insurance plans if your needs are perhaps a little beyond the norm.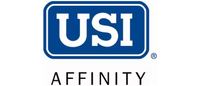 USI Affinity Review: Plan options
USI Affinity offers a straightforward trip cancellation policy to domestic and international travelers that can be used if you want to insure against cancellation, trip delay, injury or illness, emergency evacuation, and lost baggage. Its global travel medical plan then has three tiers: one catering to visitors to the US who need health insurance, a second for those traveling outside the US and outside their home country from five to 364 days, and a third for people traveling outside their home country. Specific plans are available for students, cruise travelers, skiers, and those with a number of other more specialist needs too.
USI Affinity Review: What to expect
USI's website might look a little dated but you should be able to find everything that you need. The homepage offers six main quote options depending on the the nature of your trip or where you are going, while the drop-down menus are your gateway to finding all the specialist plans that are on offer by name. There are various resources that you can call upon too, including FAQs, a blog, and information on COVID-19.
The main travel insurance plans can be compared side-by-side so that you can easily see the various levels of coverage and benefit that they offer. A phone number is listed at the top of the site, and email and mailing addresses are available on the Contact Us page. While there is 24/7 telephone support for those on their travels, any pre or post-vacation questions and concerns will be answered during business hours only.
USI Affinity Review: Coverage
USI has some of the cheapest plans of the travel insurance companies we evaluated, making it a good option for travelers that have spent most of their money on the vacation and so must budget when it comes to their travel cover. This is fine if you want basic travel insurance, and as long as you're aware what is - and isn't - included in the plan that you choose.
Swipe to scroll horizontally
Comparison of USI Affinity plan benefits and limits

| Plan name | Travel Insurance Select | Visit USA-HealthCare | InterMedical | WorldMed |
| --- | --- | --- | --- | --- |
| Trip Cancellation | Up to the Trip Cost (Max. $100,000) | Not included | Not included | Not included |
| Travel Delay | Up to $1,500 ($250/day) | Not included | Not included | Not included |
| Missed Connection | Up to $1,500 | Not included | Not included | Not included |
| Medical Expense | Up to $150,000 | Up to $250,000 | Up to $100,000 | Up to $1,000,000 |
| Emergency Medical Evacuation | Up to $1,000,000 | Up to $500,000 | $250,000 | $250,000 |
| Accidental Death and Dismemberment | Up to $50,000 | Up to $50,000 | Up to $50,000 | Up to $50,000 |
| Trip Interruption | Up to 150% of Insured Trip Cost | Up to $5,000 | $5,000 | $5,000 |
| Loss of Baggage | Up to $2,500 | - | $500 | $500 |
| Terrorism | Included | Up to $50,000 | $50,000 | $50,000 |
Cancellation coverage
The trip insurance also comes with an optional Cancel for any Reason upgrade, which not all insurances offer, and will cover 75% of expenses. There's also concierge services to help you find a hotel or to recommend a good restaurant. Another useful extra benefit is identity theft assistance if your wallet is lost or stolen. The company helps you obtain credit report records so you can keep track of your credit rating to ensure there are no erroneous charges.
Medical coverage
The emergency medical benefits of USI Affinity are comparable to those of most of the travel insurances we evaluated. The service also covers dental repair of damaged natural teeth, and it can advance money to a hospital in order to ensure you get care. If you are too ill to travel or are hospitalized, it pays the price of an economy flight to bring a friend or family member to be with you.
It's one of the few companies in our lineup that not only assists you in replacing lost prescriptions but also reimburses the expense. While other companies help replace your medications, they generally do not pay for them. If you take expensive medications, this feature makes USI an insurance agency to consider.
USI Affinity Review: Making a claim
Filing a claim with USI is not as easy as it can be with many other travel insurers. In the first instance, the only pointer on the homepage of the website as to how you'll need to proceed is in the drop-down menu, filed under Resources.
From here, you'l learn that to make a claim under your medical cover, you will need to print the relevant plan's PDF claim form and send it off to the address indicated on the form. For trip cancellation, there is the option to call or email, but overall there is little detail over the process and timescales that might be involved, particularly when compared with the explanation and guidance that Allianz, for example, readily offers.
Should you choose USI Affinity travel insurance?
USI Affinity is a good travel insurance company to check out if you need travel cover on a budget. It offers sound coverage for the basic travel and medical emergencies you may encounter on your vacation, including replacement of prescription medications, which some other insurers do not.
A dated website means it perhaps lacks the immediate appeal of newer insurers, while some additional information about its file claiming process wouldn't go amiss. However, if saving some dollars on your travel insurance is the main aim, and you're happy to check the small print for things a cheaper plan might not cover, USI Affinity will be a good starting point for you.
---