Udacity is one of the more expensive learning platforms out there, priced at $399 per month for users. Given that its nanodegree programs can take a few months to complete, it's likely that students could end up paying nearly $1200 before finishing their course - which is why the current 75% off sale is so tempting.
Using the voucher code SAVE75 at the checkout, online students can pay just $99.75 for the first 30 day period. So even if you take a couple of months to complete one of the courses, you'll still be pocketing a hefty saving.
Udacity Nanodegree Subjects
If you're looking to pick up some technical skills, then Udacity is a great fit for your online learning needs. It specifically focuses on digital subjects, offering lessons in things like data management, digital marketing and machine learning.
Its courses cover some of the most useful coding languages to learn in 2021, touching on topics such as HTML, CSS, Python and SQL. On top of that, it also has a strong emphasis on professional improvement, offering career guidance to all of its students – so it's a good option to try out if you're thinking about switching your job for a career in coding.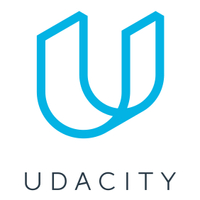 Check out all courses on Udacity
The tech-focused platform has knocked 75% off its first month's subscription fee, bringing the price down to just $99.75. Its tech-focused nanodegrees cover a broad range of subjects - and there are lessons to suit beginners and advanced students, too. Use the code SAVE75 at checkout to get the deal.
It's also a particularly good platform for any computer science students who want to buff up their knowledge in a certain area. There are courses on there covering artificial intelligence for healthcare, programming for self-driving cars and cybersecurity basics.
Steer clear of this option if you're looking for more creative classes, though. If you specifically want to learn things like photography and drawing, then Udemy or Skillshare might be a better fit. And for languages, we'd recommend looking at top-rated platforms for individual lingos – we've published guides on the best online courses for Spanish and the top websites and apps for learning French.
Teaching approach
Courses are broken down into several topics, which you're guided through by a series of expert-led videos. Learning is then strengthened and improved by a series of digital quizzes, alongside browser-based activities that you have to complete in order to progress.
There's a good degree of feedback and interactivity on this platform. When you finish a particular subject, you'll be invited to complete projects that test out your recently acquired knowledge. These projects are then assessed by experts and professionals, who will give you individual feedback. You can also shoot questions to these technical experts throughout your course if you get stuck.
It's definitely one of the best online platforms for deep tech learning, but these courses still don't quite match up to the best online tutoring services when it comes to individualized feedback. If you're a high school student or parent searching for educational support, we'd recommend going with an individual tutor who can give you guidance on your specific subject.
Certification
Like Linkedin Learning, you'll get a certificate when you complete a course on this platform. This isn't recognised by any official bodies, but it does show a degree of commitment to your area of study. What's more, as most of Udacity's nanodegrees require you to complete some kind of project, you will have something solid to show off the skill you've learned during the class.