There haven't been many parties or raucous celebrations, but at least with this 4inkjets deal you can ring in the new year by saving some extra cash on discount ink cartridges. Maybe you can print off a massive poster that just says "so long 2020, you sucked and you won't be missed". Or something with slightly stronger language that we can't repeat here (whatever suits your mood).
Right now, you can get an extra 15% off on all orders over at 4inkjets. This special New Year's sale starts today and runs through until January 14. This great offer covers all products on the 4InkJets store including OEM, remanufactured, and compatible ink cartridges, along with other printer supplies and accessories like toner and replacement cables.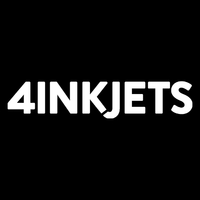 Save 15% at 4inkjets in New Year's sale
Grab a bargain on OEM, remanufactured, and compatible ink cartridges in this fantastic New Year's offer from 4inkjets. Orders over $50 will get free shipping too.
4inkjets is one of the best discount ink cartridge sellers in the space, offering a great variety of ink cartridges that cover all the major brands and models of printers, with options for HP, Epson, Canon, Brother, and more. Whether you've got a cheeky little Canon compact printer or a chunky HP all-in-one printer, you're sure to find what you need here.
The best thing about 4InkJets is the value for money that it offers. You can find ink cartridges at up to 75% cheaper than you'd get from the manufacturer, and that's before you apply the extra 15% off from this sale. You also get free shipping on all orders over $50 within the contiguous U.S. Finally, for peace of mind in your purchase you also get a two-year 100% satisfaction guarantee on all compatible ink cartridges.
Printer ink can be mighty expensive, so you can make significant savings by taking advantage of this New Year's sale over at 4inkjets. Most people only need to buy printer ink once or twice a year, so by stocking up now, you'll cover yourself for the rest of 2021.