Alliant Credit Union is a not-for-profit financial cooperative that was founded in 1935. Committed to putting the interests of its members first, Alliant has grown to play host to assets in excess of $12 billion. As well as being one of the largest credit unions in America, it is rightly lauded for providing one of the best home equity loan solutions too.
Over half a million members enjoy access to some of the best mortgages, savings accounts and credit cards, while there are retirement and investment services available too. And if you happen to be thinking of using the capital in your home to purchase a new car, it is also worth considering that Alliant offers some of the best auto loans as well.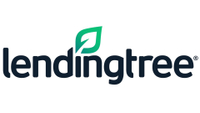 Alliant Credit Union HELOCs: What you need to know
Alliant Credit Union offers attractive home equity line of credit (HELOC) products for customers in most states. While it doesn't offer traditional lump sum home equity loans, the HELOCs come with varying benefits depending on which product you choose, from a high loan to value option, to no interest for the first ten years.
Also, there is not a set minimum equity requirement, so if you have been unable to meet minimums elsewhere they could be a good option to look into. The company only has one open branch in Chicago, so applications and customer care are both done online or over the phone in most cases.
Alliant offers most of its HELOC options with a 4.25 percent variable APR. It does not disclose specific credit requirements in order to be eligible for the home equity lines of credit, but the advisors will be able to discuss your options.
Applications can be submitted online, or you can start the process over the phone. Alliant is a credit union meaning you will also need to be approved for membership, as well as being approved for the HELOC itself.
Alliant Credit Union HELOCs: Features
Borrow up to 90 percent your home equity
No closing or appraisal fees
Quick approval process
Alliant Credit Union HELOC: Key features
Information Support: Online, phone, in person (Chicago only)
Support: Online, phone, in-branch (Chicago only)
Interface: Computer, tablet, and mobile
Alliance Credit Union's HELOCs allow people who have already paid off some of their mortgages to take out long-term financing secured against the equity they own. Because a home equity line of credit is secured against your property, you need to be particularly careful about making sure you will be able to meet repayments because your property could be at risk if you miss payments.
Alliant Credit Union's customer care is generally very good, with account-holders being assigned a personal advisor who will help applicants throughout the process of applying for a HELOC.
Interest rates with Alliant vary depending on each applicant's personal circumstances, but the minimum average APR is 4.25 percent. Offers come with no appraisal or closing fees, although in some states there may be taxes to be paid before the account can be closed, these should be flagged to you at the outset.
Alliant Credit Union HELOCs: Interface and usability
Apply online or over the phone
Fast application processing
Modern online account management
Alliant Credit Union stands out from other credit unions in part thanks to the way it has embraced financial technology to bring the services into the 21st century. You will be able to manage your HELOC account online, and there is also a banking app available to download.
Documents will need to be uploaded or posted though. But that is a process that is made easy with the online platform.
Bear in mind that with only one branch in Chicago available to visit directly, this provider is better suited for people that are happy with a phone call or managing their account online.
Alliant Credit Union HELOCs: Quality of product
Market average rates
High maximum loan to value
Available in most states
Alliant Credit Union offers HELOCs which are available to homeowners with good credit, and who have paid off a certain amount of the mortgage on their home. There are certain specifics when it comes to being accepted, such as becoming a member of the credit union, so it is best to get in touch if you have questions about your eligibility.
There is no minimum borrowing requirement advertised by Alliant, so if a personal loan isn't an option, but you don't need a huge cash sum, then Alliant could be a good choice. At the other end of the scale, the maximum loan to value you can borrow with Alliant is 90 percent, which is higher than the market average of 85 percent. For loans of $250,000 or less, there are no application fees, appraisal fees, or closing fees.
The interest-only option terms generally run up to 10 years, whilst the standard options have a standard term of 15-30 years on average. You can discuss your specific plans with an advisor at the bank to find out which is the most appropriate solution for you.
Alliant Credit Union HELOCs: Customer reviews
BBB rating of A+
Few legitimate complaints
It is difficult to get a good customer feel for Alliant as it has no entry on most customer service websites, however, it has been a member of the Better Business Bureau since 2004 and currently holds an A+ rating.
There are a handful of complaints on the BBB website and these mostly come from customers who have had their application rejected due to technical issues or who did not qualify for an extension due to the initial terms and conditions.
It may be worth giving the Alliant advisors a ring to check that all your questions have been answered satisfactorily before committing, as with any financial agreement.
Alliant Credit Union HELOCs: Verdict
More Home Equity Loan and HELOC reviews
Alliant Credit Union is one of the largest credit unions in the U.S. It offers HELOCs at average rates but has generous offers for those looking to secure a large amount of money without paying interest for a few years. The company offers a high 90 percent loan to value ratio, which is higher than average. Fees are minimal for those borrowing under $250,000 but vary for lending over that amount.
The application process with Alliant is more straightforward and modern when compared to other providers. However, because it does not have local branches this may not be the most appropriate option if you prefer to do your banking face-to-face.
Alliant Credit Union gives its customers a lot of information online, both about how HELOCs work in general, and the products they offer. Alliant offers online account management, which some other providers do not, so it is easier to keep track of your borrowing.
Alliant Credit Union's HELOCs could be a good option if you are looking for a high loan to value ratio home equity line of credit, or if you are looking for a HELOC with an interest-only period. Unfortunately Alliant does not offer a lump sum home equity loan, only a HELOC.
---