Chase is the consumer banking business of the renowned global financial services firm that is JPMorgan Chase & Co. One of the 'big four' banks of the U.S., Chase serves almost half of America's households.
Its presence in our selection of the best home equity loan providers may derive primarily for its excellence in serving existing customers, but there is much to find favor with those who are new to the bank too. Chase also offers a wide range of other financial services, including personal banking, credit cards, mortgages, auto loans, and investment advice.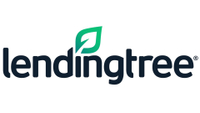 Chase HELOC: What you need to know
Chase offers a home equity line of credit (HELOC) at good rates compared to other lenders, especially if you are an existing customer. The bank offers a range of options available including fixed-rate borrowing. Closing fees vary by state, and in most cases, there are no closing fees, but in some states, there are taxes that must be paid on closing, so check before signing up. There are origination and an annual fee of $50 each, but there are no application fees.
While the bank doesn't offer a lump sum home equity loan, it can offer help with refinancing which will mean the offer of a one-time lump sum.
For HELOCs, Chase has a maximum debt-to-income ratio of 50 percent but does require extra information from applicants if the debt-to-income ratio is above 43 percent. Chase is relatively flexible in terms of the type of property it will offer a HELOC on and gives a range of discounts for certain circumstances.
Applicants can apply online, in person, or over the phone, and Chase gives an estimated timeframe of 45 days from application to closing.
Chase HELOC: Features
Interest rate discounts available
No application fees
Available for a wide range of property
Chase HELOC: Key features
Information Support: Online, phone, in person
Support: Online, phone, in-branch
Interface: Computer, tablet, and mobile
Chase's HELOCs allow customers to borrow money that is secured against their home, even if it is already mortgaged. A home equity line of credit allows you to spend a large amount flexibly, like a credit card, that is secured against the amount of equity you have already paid off on your mortgage.
HELOCs often have more flexible terms than home equity loans, instead, you borrow the money as and when you need it, as opposed to having a lump sum released to you on approval.
Interest rates offered by Chase vary depending on your circumstances and which state you are in. The HELOC options all come with low fees associated with them, no application or closing fee from the bank, and a $50 annual account fee.
Chase HELOC: Interface and usability
Apply online, over the phone, or in branch
Application processing around 45 days
Easy to use application interface
Chase offers one of the most straightforward HELOC application processes on the market. The bank has integrated online, phone, and in-person support to help customers process the required documents as easily as possible. Customers who are approved can borrow anything between $25,000 and $500,000 depending on specific circumstances including debt-to-income ratio, and the amount of equity that is owned on the property.
There is a minimum $25,000 line, but you can withdraw funds as you need to, as long as you stay within your limit. Chase's HELOCs are reserved for those with good credit, and the minimum FICO score requirement is 680. There are options available if you have a lower score but you can also apply alongside someone with better credit.
Because of Chase's national nature, you will likely have a branch near you, which can make the application process easier if you would like to hand the required paperwork in face-to-face. There are excellent online resources to help you decide if you think a HELOC is right for you and with clear details of how HELOC borrowing and repayment works.
Chase HELOC: Quality of product
Market average rates
Interest rate discounts available
Available in 45 states
Chase's HELOC interest rates vary from state to state and depend on your financial situation.
However, the bank does offer a good range of interest rate discounts if you meet certain requirements. Whilst the percentages may seem small, over time the discounted rates add up, and could leave you with more disposable income for the things that matter. You can receive a 0.25 percent discount if you already have a qualifying Chase account, 0.25 percent if you can provide the bank with contracts or bids for home improvements, and a further 0.12 percent if you set up automatic repayments.
The HELOC products are only available to those with good credit, so you will need to check your FICO score before applying, but Chase does allow people to apply with someone else who has better credit, under certain conditions.
Chase HELOC: Customer reviews
No application issues
Some closing problems
As Chase is such a large bank offering a variety of financial solutions there are few customer reviews on HELOCs, however, the ones to be found mention closing issues and none to do with applications. With such a comprehensive application procedure to be found on the website, usual complaints that customers may have about misinformation are likely avoided.
When it comes to paying off a HELOC and getting a closing statement or having the conditional ownership on a mortgage removed, there have been some issues. So, it is worth double-checking that all administration has been carried out when doing your final checks.
Chase HELOC: Verdict
More Home Equity Loan and HELOC reviews
Chase offers home equity lines of credit at better than average rates, with interesting discounts available that could help you lower the cost of borrowing. The bank has minimal fees associated with HELOC accounts, with a small origination fee and annual account fee.
The application process is more straightforward than some other providers, and the whole process can be carried out online. If you'd prefer, you can go into a branch or speak to an advisor over the phone. The length of time it takes from application to closing is within the average range, standing at 45 days.
Chase has a lot of information about options for home equity lines of credit on the website. The bank goes into detail about the types of property that are eligible for a HELOC, and other requirements including debt-to-income ratios, equity in the property, and credit history. Chase offers efficient customer service over the phone and has more local branches than some other HELOC providers. Just double-check all your paperwork, from beginning to end, to make sure all questions are taken care of.
Chase HELOCs are a good option for customers who already bank with Chase, due to the discounts available, and for those who are looking at home equity lines of credit to fund home renovations.
---