LoanDepot has been operating since 2010 when it became one of the initial online-first lending companies to offer home equity lending. Already firmly established among the best home equity loan providers, LoanDepot has funded over $165 billion of loans over the last decade.
It is also the fifth largest originator of retail mortgage loans in the U.S. and the second biggest nonbank lender. Operating both online and in-person, LoanDepot has over 150 partner lenders across the country who offer advice to clients looking for the best personal loans and other lending solutions.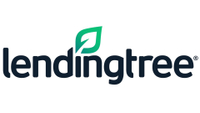 LoanDepot Home Equity Loans: What you need to know
LoanDepot offers competitive home equity loan rates, but does not provide home equity line of credit (HELOC) services, so any cash generated would be given as a lump sum with pre-agreed repayment terms.
Its current standard interest rate is 4.65% APR variable, but rates go up to 18% APR, which is a lot higher than other lenders. However, LoanDepot does have solutions that are available for customers with lower credit scores, which ramps up the rates. As with any borrowing, rates go up depending on how risky it may be to lend to someone. LoanDepot's customer service team will be able to give you an idea of the rate you can expect to pay depending on your exact situation.
As you may expect from one of the earliest online lenders, applications can be completed online. Its partner offices across the country are also there to help with applications if you need help face to face, or if you just prefer dealing with finances in person as opposed to online. Find out LoanDepot stacks up against other lenders in our round-up of the best home equity loan lenders.
LoanDepot Home Equity Loans: Features
Flexible interest options
90% maximum loan to value
Easy online application
LoanDepot Home Equity Loans: Key Specifications
Information Support: Online, phone, in person
Support: Online, phone, in-branch with their partners
Interface: Computer, tablet, and mobile
LoanDepot Home Equity Loans offers lending solutions with up to a 90% loan to value rate. Its application system is straightforward and is carried out both online and over the phone. The company also works with local providers so you can visit an office to apply and submit documents if that is more convenient for you.
The lender's rates vary quite significantly depending on which of its products you choose, your circumstances, and credit history. It is important that you make sure you will be able to meet the payment schedule you agree on. Its rates for those with good credit and stable income fall within the market average range. LoanDepot also offers some fixed-rate solutions which can be a good choice for people who are looking for a more predictable borrowing solution, but its customer care team will go over your options with you before you sign up.
Unlike some providers, LoanDepot does charge fees, including an origination fee, of between 1% and 5% of the total loan amount.
LoanDepot Home Equity Loans: Interface & Usability
Easy to apply online, or in person at a partner office
Online application and personalized application tracking
Easily manage your account online
LoanDepot's status as one of the first online lenders means it is at the forefront of using technology in finance. It has kept this up over the years, and has an easy to use system that keeps a human touch with phone contact options.
Despite being an online-first lender, it offers great flexibility in terms of being accessible to clients. If you do like managing your finances in person, you should check that one of its 150 partner agencies is located near you before applying.
Customers can easily track their application with the lender and can get in touch with an advisor whenever they need to. Funds are usually made available to applicants two or three days after approval and are delivered in a lump sum payment.
LoanDepot Home Equity Loans: Quality of Product
Long-established online lender
Options for those with fair credit and above
Low maximum lending amount
LoanDepot lends customers up to 90% of the equity they own in their home, which is slightly higher than the market average of 85%. Plus, its minimum FICO score requirement is slightly lower than the market average, which means that even if you had some financial difficulties in the past you may still be approved for a home equity loan from LoanDepot.
It has a range of solutions to suit each household's current situation and plans for their future. It has fixed and variable rate options, meaning you can decide if you would rather keep the potential to save on fluctuating interest rates or would rather lock in a predictable repayment schedule in the long term.
One of the most attractive elements of LoanDepot's offers is its high loan to value threshold. However, it does charge higher fees than some other providers, including a variable origination fee.
LoanDepot Home Equity Loans: Customer Reviews
While most customer reviews are favorable, there are a few disgruntled customers who talk about slow paperwork, missing communication (especially via email) and difficulties with administration after an agreement has ended. While these concerns are mainly few and far between it is essential to make sure all of your questions are answered before going ahead with any financial service.
LoanDepot Home Equity Loans: Verdict
More Home Equity Loan and HELOC reviews
LoanDepot offers a range of home equity loans for people with varying financial backgrounds, and who have a wide range of plans for the future. It offers flexible terms and rates, fixed rates and variable rates to suit a households' plans. While it doesn't offer HELOCs, there are still a lot more flexible options on offer than with other home equity loan providers.
LoanDepot was one of the first online lenders and as such have kept up to date with technological advances to make the application process and account monitoring, easy and straightforward for its customers. It also understands that some people like to bank face-to-face, and as such has adapted to offer in-person locations at 150 partner branches across the country.
---