Bank Of America is one of the most popular banks in the U.S., meeting the financial needs of more than 60 million customers every day. With a name that first appeared almost 100 years' ago, Bank of America could probably make it onto a shortlist of the best home equity loan providers on the basis of its heritage and standing alone.
However, for those searching for a way to release the capital built up in their home, the Bank of America home equity solution offers much more besides. If you're trying to raise funds to buy a new car, it is also worth considering that Bank of America features in our rundown of the best auto loan providers too.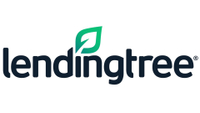 Bank of America HELOC: What you need to know
Bank of America offers HELOCs to residents in the 34 states where it operates. While there are no lump sum home equity loans available, it offers a home equity line of credit (HELOC) which comes with variable terms to suit your circumstances. Plus, the bank also offers a range of discounts on the standard interest rates if you meet certain conditions. It does not have a publicly disclosed minimum FICO score for customers to be approved, but will check your credit to ensure your suitability for the product.
The current starting base rate APR is 3.49 percent variable, which goes up to 5.40 percent after a year. You can save up to 1.50 percent off that rate by receiving a 0.10 percent discount for each $10,000 you withdraw when you open the account. Preferred Rewards clients also receive a discount, as do those paying with an automatic payment from certain Bank of America accounts.
The application process is straightforward and can be carried out online. Once you have been approved you will be able to keep track of your account using the bank's website or app.
Bank of America HELOC: Features
Fixed rate options
No application fees, closing fees, or annual fee (loans up to $1 million)
Easy application online
Bank of America HELOC: Key features
Information support: Online, phone, in person
Support: Online, phone, in-branch
Interface: Computer, tablet, and mobile
HELOCs from Bank of America allows homeowners who have paid off part of their mortgage to borrow money for expenses such as renovations, paying off other loans, or just as a safety net for everyday life. With a HELOC, you can access money when you need it, up to your agreed limit, as opposed to receiving a lump sum loan amount. HELOCs are secured against the home equity you own, so you should make sure you will be able to meet repayments before signing up to avoid any issues down the line.
Bank of America has branches in all the states where it offers HELOCs, and offers customer care in person, over the phone, and online.
Interest rates for Bank of America's HELOCs vary depending on your circumstances, but it advertises rates as starting at 3.49 percent APR variable for the first year, which then goes up to 5.4 percent APR variable after that time.
Bank of America HELOC: Interface and usability
Apply online or over the phone
Fast application processing
Easy to use app, website, and live chat support
Bank of America's application process is straightforward, here customers will fill out an online application form and then work with a specialist to decide which HELOC is best for their situation. From fixed rates and terms to more flexible options, the specialist will make sure any questions or concerns are addressed.
Borrowers can generally borrow up to 85 percent of the value of their home, minus any amounts they already owe to other creditors (such as a mortgage provider for example). There are no specific minimum amounts disclosed by the bank, so it's worth getting in touch with them if you have any questions about eligibility.
During the sign-up process, or after, you will be able to get in touch with Bank of America over the phone, online via live chat, or in-person at a local branch.
Bank of America HELOC: Quality of product
Low introductory interest rates
Fixed and variable interest options available
Minimal fees
Bank of America's interest rates fall into the average market range after the introductory rate has expired. At that point, it does offer some discounts that make the rate more attractive, including 0.25 percent off your APR if you sign up for automatic payments from a Bank of America account, up to 1.50 percent if you withdraw a certain amount when you first open the HELOC, and up to 0.375 percent if you are a Preferred Rewards client.
Bank of America offers different options depending on your circumstances and plans for the future. The bank has fixed rate and fixed term options, as well as more flexible choices.
HELOCs are generally only available to those with good credit, and although Bank of America does not have a published minimum FICO score, if you have bad credit it may be difficult for your application to be accepted.
Bank of America HELOC: Customer reviews
Strict on FICO
Phone system poor
As America's second-largest bank most of the reviews for HELOCs are positive, with a smooth application procedure. However, it is stricter on its FICO credit score than other banks, so there are some disappointed customers but the criteria are clearly outlined on the website.
Also, some reviews mention the phone system can make getting in touch difficult, but the bank does have an online chat option if you prefer.
Bank of America HELOC: Verdict
More Home Equity Loan and HELOC reviews
Bank of America's HELOC rates fall within the average range, but it does offer a range of discounts for certain applicants. They offer fixed rate and fixed term options for those who need to be able to plan their finances with predictable monthly payments. For loans under $1 million, there are no application fees, closing fees, or annual fees.
Applying for a HELOC with Bank of America is straightforward, the application can be filled out online. The bank will then contact you to discuss the right product for your circumstances and guide you through any extra documents or requirements needed to complete your application.
Customer services can be reached online, over the phone, and in person. There is an easy-to-use app and website which makes managing the application process easy and allows you to keep track of your borrowing once you have been approved.
It is worth noting that discounts and competitive rates seem to be for those who are withdrawing large amounts regularly, if your need is not that great you may have to consider if there are better options for your circumstances.
Bank of America's HELOC offers a flexible solution for those looking for a line of credit with good rates, ideal if your plans line up with the extra discounts on offer.
---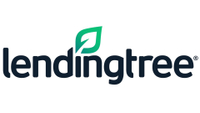 Use LendingTree to save time
When you're trying to find the best home equity loan solution, LendingTree lets you compare all the leading lenders at the same time.