TD Bank traces it roots back to 1852 and prides itself on being "America's Most Convenient Bank". The experience and knowledge accumulated over so many years means it is undoubtedly well-placed to rank as one of the best home equity loan providers.
However, as you would expect, TD Bank also offers a wide range of financial services solutions besides, including in the fields of banking, credit cards, personal loans and more traditional mortgage solutions.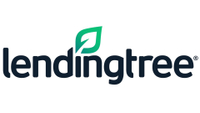 TD Bank Home Equity Loans and HELOC: What you need to know
TD Bank's home equity loans and lines of credit services (HELOC) fall within industry averages in terms of rates and fees. They offer both fixed and variable-rate loans. Depending on the specific product you are approved for, you may have to pay fees, but these will be explained to you during the application process.
TD Bank has a high minimum equity amount to be eligible for their home equity lines, but their maximum loan-to-value ratio at 89.9% is higher than the industry average of 80%. This means they may not be the best provider if you have just purchased your property, but they could be a good solution for those who have been paying off their mortgage for some time. TD Bank offers an online application process but applicants must go into a branch to close the offer. You can see how TD Banks compare to other lenders in our round up of the best home equity loan lenders.
TD Bank Home Equity Loans and HELOC: FEATURES
Accidental overdraft cover available
Variable terms from state to state
Lending can be secured against a second home
TD Bank: Key features
Information Support: Online, phone, in person
Support: Online, phone, in-branch
Interface: Computer, tablet, and mobile
TD Bank's offers allow customers to borrow money that is secured against their home, even if it already mortgaged. A home equity line is a loan taken out and secured against the amount of equity you have already paid off on your mortgage.
A lump sum with a fixed-term loan agreement can be arranged with a home equity loan although when it comes to flexibility of the amount borrowed, and the amount of time you have to pay the money back it may be better to choose a HELOCs. However, you do need to pay careful attention to the monthly repayments you agree to, the loan is secured against the equity you have in your home. If you default on repayments, the lender may begin proceedings to recover the money you owe them.
The terms on offer from TD Bank differ by state but fall within national averages. Depending on the specific HELOC product you choose from TD Bank there may be fees associated with applying, closing, and more. These will be explained to you when you discuss your situation with them.
TD Bank Home Equity Loans and HELOC: Interface and Usability
Online application, in-person closure
Application processing takes 30 to 60 days
No HELOC-tied credit card available
TD Bank offers an online application process, but the final steps must be carried out at one of their branches. All information is online and you are encouraged to browse via your region, state and city to ensure that all rates are accurate at the time of browsing.
The application process varies in complexity depending on your circumstances and which state you live in. There is no minimum draw required with TD Bank's home equity line of credit solutions. You can access the funds that are made available to you easily, using a Visa card that is linked directly to your account.
There is a minimum $25,000 line, but you can borrow what you need depending on your situation, as long as you stay within your limit. Their EquityAccess PLUS account offers overdraft protection if that is something that could be useful for you.
TD Bank Home Equity Loans and HELOC: Quality of Product
Market average rates
Significant variations from state to state
Only available in 15 states and Washington DC
TD Bank offers market average rates on the whole, but these can vary by up to 0.25% depending on which state the borrower lives in. The company has a good reputation, and its customer service personnel can offer a good level of information over the phone or by email, as well as in-branch.
They offer a range of both home equity and HELOC solutions for people depending on their circumstances and which state they live in. TD Bank will be able to explain each of their products to you and find the one that is most appropriate for your current and future needs.
TD Bank Home Equity Loans and HELOC: Customer reviews
Contacting online can be an issue
Phone customer service reviews very good
Some reviewers have said they had issues with contacting TD Bank online, but reviews for their phone customer service lines and in-branch assistance are very good. You will need to check there is a branch near you before applying, as you will need to meet them in person to complete the application process.
TD Bank Home Equity Loans and HELOC: Verdict
More Home Equity Loan and HELOC reviews
TD Bank offers home equity lines of credit at industry average rates. They have a good range of different solutions for people depending on their circumstances, although their minimum equity is higher than average. The maximum amount of equity that can be released is 89.9% for both their home equity loan and HELOC, this is much higher than the 85% most banks allow.
The application process can be carried out partly online, but the finalization has to be done in-branch. They only operate in 15 states, but their website checks that you are near a branch before progressing with an application. You can also apply over the phone, or do the whole application in person at one of their local branches.
TD Bank offers an excellent amount of information about home equity loans and HELOCs on their website, including a comparison guide that can help you make a decision about whether or not they are the right provider for you. One of the most attractive options available for some of their HELOC customers is an emergency overdraft facility, which can be set up when you take out the line of credit in case you need it in the future. Like most other providers, you can access your credit by using a Visa debit card, which makes using funds quick and easy. TD Bank is a good option for those who live near a branch and who need a home equity loan or HELOC solution that has a level of flexibility.
---