The best cell phone parental control apps are there to help you keep your kids safe. Since children now spend more time on internet connected devices than ever before, that alone makes this type of software necessary. The fact that threats are becoming more complex and advanced daily means these control apps are now essential.
The very best cell phone parental control apps offer tools that allow parents to control screen time, restrict websites, block unsafe groups, and even track movements of a child's cell phone. All that can mean a far safer experience for the child and peace of mind for parents.
How much detail you need and what level of control you require could help decide the best app for your needs. You may already have the best internet filter software and now want to add a further layer of protection for your young ones. This guide lays out all the best cell phone parental control apps with their main skills listed front and center to help you find the ideal pick for your needs.
Wiretap laws vary by state, and we do not advocate using parental software to record phone calls, either audio or video. For example, some states require consent from all parties in a recording, and it may not be feasible to prevent your child from contacting someone living in one of those states.
---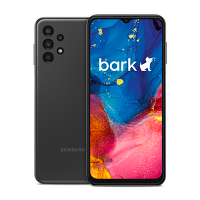 1. Qustodio: Best cell phone parental control app overall
Why you can trust Top Ten Reviews Our expert reviewers spend hours testing and comparing products and services so you can choose the best for you. Find out more about how we test.
This is the very best cell phone parental control app as Qustodio offers everything most parents could want, all in one package. Primarily this is very easy to use with a minimalist layout that's intuitive and makes at-a-glance feedback and controls possible. That isn't to say this isn't rich in terms of the many features it offers, just that it does all that in a way which allows you to control how complex you want it to get.
This isn't the cheapest pick out there, but then the best option rarely is. That said, this does offer a free version which allows you to try out the app and see if this is something that could work for you. Also it lets you assess if you need to pay extra for more features or if the basics are enough to suit your needs.
Qustodio works across a range of apps hardware iOS, Android and Kindle devices and can be monitored from any of those platforms plus Mac and Windows too. So while the app runs invisibly on your child's device, there is a clear and intuitive dashboard menu on any device you use to monitor them from.
Monitoring can cover lots of areas including posts to social media like WhatsApp, Instagram, Twitter, Facebook and YouTube. You can even see what your kids' friends are posting on their feeds. Or check videos before they're allowed to be uploaded to YouTube and the like. You can even track calls and messages on Android devices.
Use the app to limit screen time, set filters to block certain content automatically, check your child's GPS location on a map and even turn on the panic button for kids to contact you if needed.
Usefully the Qustodio app will allow parents to monitor data for the last 30 days, for a clearer view of child online activity. With controls to limit and expand access – across up to 15 devices – this should help finding the balance between protection and safe learning exposure just right for your child.
---
2. Bark: Best for social media monitoring
Bark does a fantastic job of tackling the very real and very quickly evolving problem of social media and artificial intelligence. As the two grow more and more complex so too do the potential threats to children exposed to online content. Bark actually uses AI as well as some very powerful social media tools to make it a fantastic way to protect children that use social media.
Bark works across a wide range of social media apps, with 25 in total, covering off big names like TikTok, Instagram, Twitter, Facebook as well as WhatsApp, Skype and more. You can also monitor email from the big providers, check YouTube interactions, plus Reddit and Steam all from this one place. That means monitoring conversations, checking photos, videos and more that are both sent and received.
The AI part of this app is able to learn and adapt to the changing threats that may affect your child including checking for new threats, learning ongoing patterns that could be an issue as well as situational variance. You can then tailor the app's sensitivity around certain areas to suit the level of access you wish your child to have.
Control screen time, limit app download access, set bedtimes, and run it all across an unlimited number of devices. You can also access weekly reports on child behavior, all of which you can access via Chromebooks, Windows and Apple hardware as well as smartphones.
This isn't a cheap option but there are various levels of pricing to suit levels of need.
---
3. Surfie: Best for cyber bullying
Surfie is the go to choice for helping digitally when it comes to cyber bullying. So this isn't the best bet for social media monitoring, or text message checking, for example. But what it lacks there it more than makes up for with its array of bullying specific tools. Crucially this works both for the victim and the bully, to help end the problem from both sides.
This will cover social media with the likes of WhatsApp, Instagram and Facebook Messenger to name a few platforms this works with. It can work to filter keywords you may want to look out for and will find them popping up before alerting you to that appearance in whichever platform, or platforms, it appears. This still covers conventional terms that may trigger and alert you, but just allows you to expand that for specifics so that your device is pinged when that comes up. For example a certain bully's name may be the keyword you want to search so that when that comes up you will be alerted right away.
Surfie also works as a content monitor and filter for online content, allowing you to restrict access and filter out what you don't deem appropriate for your child. This works across a range of devices all fed into your one dashboard, allowing you to monitor your child's activity day or night. You can also set screen time limits, block or limit access to specific apps and more. This app also lets you monitor your child's device location using GPS so you can see where they are on a map – usefully giving alerts when they reach a certain location, for example.
---
4. OurPact: Best for involving your kids
OurPact is a super simple to use option that offers a straightforward and intuitive interface which will help even parents that don't like or use technology much usually. Sure, it might not be as complex in its feature offerings as some others on this list, but it does cover off a lot of the basics meaning it will likely serve the needs of many.
Unlike some other tools of this kind, OurPact is all about collaboration between parent and child. It is possible to setup screen time allowances which the child can use as they see fit, allowing them to budget what they do. Of course you can also lock out certain apps after use for a period of time. But this ability to effectively give them screen time credits, and then monitor how they use them, is a very powerful feature.
This app works across Android and iOS and there is a free version to allow you to give it a try before deciding if the extra paid-for features are worth your money. Some great features include the ability to track your child's phone on a map but also to set safe zones – alerting you if they stray outside of the location limits you've set.
While this app will block pornography, it won't block other potentially malicious content as some apps do. Nor will it allow you to monitor calls or text messages from or to the device. But for a way to help parents and kids work together towards digital independance, this is a really great option.
---
5. Net Nanny: Best for large families
Net Nanny is one of the best cell phone parental control apps when it comes to families with more than one child. This app specializes in offering tracking which caters for multiple devices held by several family members. While other apps do allow for multiple device tracking, this does it in a very effective and intuitive way.
This feature is called Family Feed and it works to offer a dedicated section that works like a social network, allowing you to instantly see what your kids are doing on their devices.
This app is available on iOS, Android, Fire and Chromebooks – plus Mac and Windows – with the ability to track an array of social media platforms including TikTok, Instagram, Facebook, Tumblr and more. Parents can limit access, limit time and also see search on apps like YouTube and more.
You also have real-time notifications of search terms that can be problematic, pornography blocking, lots of filters that work automatically, context-sensitive filtering that looks for new trends and more.
As you might expect there is also location tracking that uses the child's GPS to show you where they are – with different profiles for different children. Like many other apps, this won't monitor calls and text messages and will require a bit of work to get setup initially.
It's worth noting that while this is built to cater for many devices, the pricing goes up based on the number you use – so worth looking into before you decide this could be the right cell phone parental control app for you.
---
6. Norton Family: Best for school-age kids
For older children, of school age, Norton Family is one of the best cell phone parental control apps. From the outset you are going into this with a brand that is built on anti-viral internet security, so you can expect very high standards when it comes to online safety. This is full of useful features but what makes this stand out as ideal for older children is its focus on schoolwork options. Ideal for helping your little – and less little – ones focus on their studies.
This works quite simply by allowing you as parents to set time limits on work and online activity. This means once the school work is out of the way, they still have whatever the agreed time slot is for them to enjoy online activities. Unlike a lot of the competition which simply limits apps and screen times as a whole. This means they won't be rushing to get homework out of the way to enjoy more screen time.
Of course there are also limits on specifics like blocking certain websites or setting general time constraints throughout the day – like a bedtime when online access is stopped, for example. But it's not just about limits, as supervision is a big part here, allowing parents to see their children's searches, get email alerts when kids try to access blocked content and see even small snippets of videos their kids have been watching.
Any home network web connected device can be managed and predefined House Rules can be contested using a built-in messaging service. What's lacking is a few features on iOS and no Mac support – plus you can't GPS track your kids using this app.
Pricing is fair, although there is no free version, although if you want to go for Norton internet security you may find this comes for free and gets you a lot more features with a package deal.
---
What to expect from smartphone parental control apps
Right from the outset it's worth checking the laws of your state to make sure by tracking your child's phone you're not breaking any rules. That said, in most cases since it is classed as a device under your care this may not apply. Although recording calls or video can be classes as wiretapping, so that is best avoided.
Most apps offer activity tracking as a basic feature meaning you can see app use, web based searches, browser history, app installations, pictures, keystrokes and more. Many also offer GPS tracking and the ability to setup notifications if the device goes outside of a designated zone.
Time limits are another useful feature with many apps letting you put a limit on screen time or setting a bedtime when online access is stopped. Some apps offer more accuracy with specific app timing limits and blocking. While others let you limit play apps until school work tasks are first completed.
Many apps automatically block potentially inappropriate content, searches and apps from the child's device. Some even use AI smarts to learn new trends and spot potential new threats before they become an issue.
Some apps target bullying and work across social media to help parents monitor how their child is using the various platforms.
It's worth checking device compatibility. That not only means that the app works on your child's phone but it can be controlled via yours, even if they're on different operating systems.
How much does smartphone parental control software cost?
Cell phone parental controls programs are subscription based, meaning you have to pay either a monthly or annual fee to continue using that program. Apps often have different prices depending on how many devices you wish to monitor.
You can expect to pay at least $15 per year for a single user licence from a decent smartphone parental control program. There are some programs that charge over $100 per user license for a year's access, but the range of options is vast, with affordable apps sitting alongside more powerful tools that work with a wider range of hardware.
What's the right age for a smartphone?
There is no age requirement when it comes to owning a smartphone, unlike social media accounts that typically require a person to be 13 or older to sign up. Common Sense Media and ConnectSafely both suggest basing cell phone ownership on your child's maturity level rather than their age.
Before giving your child their own smartphone, sit down and talk with your child about internet etiquette, privacy, security, cyberbullying, malicious websites, harmful content and time management. This is a lot of info to bombard a child with, so take your time and spread out these topics over several conversations rather than running through them like a lecture or presentation. When you child understands why good smartphone habits matter, it's a good indication that you can trust them with one.
Make sure, when your child is ready for a phone, that you set clear rules. Be prepared to set firm rules on the things that matter most to you, but be open to negotiating rules such as how to earn more screen time. The Family Contract for Smartphone Use from ConnectSafely is a good tool to help you set specific rules and responsibilities for both children and parents.
Teaching Kids About Responsible Smartphone Use
While setting rules is an important part of helping your child establish healthy smartphone habits before they hit adulthood, they still need to understand why these rules exist. If you can help your child find value in the guidelines you set, it's possible they'll want to keep a rule instead of break it.
An excellent way to explain smartphone rules to kids is to talk about how you use your smartphone. Although this may cause you to question your own smartphone habits, it can teach your child the potential advantages and hazards of smartphones. For example, you could talk about why you set time limits for yourself, why you value privacy, why you avoid certain types of online content and why you don't text while driving. By setting an example your child wants to emulate, you become a powerful influence in developing healthy smartphone habits for your child.
For more ideas, check out this article on cell phone safety from Scholastic.
What to Expect from Smartphone Parental Control Apps
When Is Smartphone Monitoring Legal?
Smartphone parental control apps are typically legal to use on your kid's phone, but only if your child is a minor and you are the person legally responsible for the device. You may be required to tell your child that you are monitoring their device, depending on where you live. However, even if you aren't, it may be a good idea to tell older children and teens about monitoring apps on their phones and explain why it's important to you and why it should matter to them.
If you need legal advice before using parental control apps on your kids' phones, you should contact an attorney or legal counsel. Because wiretap laws vary by state, we do not advocate using smartphone parental apps to record phone calls, either audio or video.
Activity Tracking
Look for apps with clear-cut reports that make it easy to track relevant information with regards to your children's online activity. Most programs let you choose from a variety of reports, including monthly or hourly reports with graphs, lists of frequent contacts, browser history, newly installed apps, message history, calendar events, pictures taken, GPS location and keystrokes. Any good parental control app, in short, will be able to present you with loads of information – and give you loads of options when it comes to how that information is delivered and presented to parents.
Time Limits
Time limit settings are among the most beneficial features in parental control software, as they help kids focus on schoolwork free of smartphone distractions. You can set a window of time when your child can access apps and the browser and adjust it whenever needed. Some of the apps we tested allow you to remotely unlock the phone for a few minutes of open access if your child requests it, others allow kids to request spare time, and others encourage them to budget their own time. There are even apps that have separate time windows for homework and leisure time, so one doesn't distract from the other.
App & Web Restrictions
It's essential that the parental control smartphone app you choose lets you restrict access to other apps and the internet. Look for one that allows you to flag or block certain apps, websites and contacts. This feature helps you protect your children from undesirable people and inappropriate content. You can even restrict web searches and set the app to notify you if your child discusses inappropriate things via text or chat. It's also possible to use pre-set filters to block inappropriate subjects from all apps and browsers on your children's devices.
Remote Device Control & GPS
Most smartphone parental control apps have tools that let you remotely lock your child's phone, backup important data and even remotely wipe the phone. Many apps have location tracking so you can see where your children are, and some even allow you to establish geographic safe zones – and get alerts if they stray beyond this. It's even possible to find apps that give warnings if your children's phones are about to run out of battery.
Viewing Deleted Content
Some smartphone parental control apps let you view deleted material such as texts, emails, chats, media, browser history and web activity viewed in an incognito window, along with how often your child accessed content on a given smartphone. This feature isn't a necessity, but it may be useful depending on your situation.
Device Compatibility
Though these apps support most common smartphones and carriers, not all are compatible. It's important that you double-check the brand and model of the phone you want to monitor so you don't waste money on incompatible software. Most developers have extensive lists of compatible devices on their websites.
Each of the apps in our comparison works on Android and iOS devices. Features are generally more limited on iOS than Android because Apple maintains strict control over the operating system. You need to have physical access to the target device to install the software, as none of them can be installed remotely. Some apps work on Kindle devices and Chromebooks, too, and others also work on Windows and Mac computers.
Most parental control apps require parents to use an app or a browser-based dashboard to manage their children's devices – as well as apps on each child's phone. It's worth checking before you invest to make sure that your devices and your children's devices are all compatible.