If you're looking for a cheap iPhone 12 deal, there's a great offer on via Xfinity Mobile right now. New customers can choose any model in the iPhone 12 range - that's the iPhone 12, the Mini, the Pro and the Pro Max - and get $250 off the price of the handset when they get an Xfinity line. But what if you're an existing Xfinity customer, looking to upgrade to one of the best smartphones. While many other providers only pass their cheap iPhone 12 deals on to new customers, existing users can upgrade to the iPhone 12 (any model) and get a $250 pre-paid card when they renew their line.
Xfinity Mobile is one of the best cell phone providers on the market, offering excellent value for money and a flexible range of plans to choose from. It has also dropped the previous restrictions, so you don't need to be an Xfinity Internet customer to use Xfinity Mobile. Xfinity Mobile is also powered by Verizon Wireless's network, which means you get access to it's impressive 5G coverage and lightning fast 4G speeds.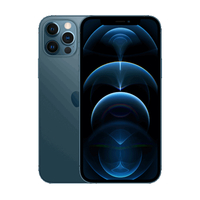 Save $250 on iPhone 12 with Xfinity Mobile
Order an iPhone 12 with Xfinity Mobile with a new line and get $250 off your total cost. Discount paid in 24 monthly credit payments. This deal applies to all four models of iPhone 12. Or upgrade your handset and renew your contract.
Offer expires 01/04/2021
What does this mean for your monthly payments on each phone? Well, for example, if you got the iPhone 12 Mini 64GB model it'd cut your payments from around $30 per month to $20 per month. That's as cheap as it gets. If you went all-out with the 128GB Pro Max model, your payments would drop from around $49 per month to $39 per month. Whatever iPhone you buy, you're essentially saving just over $10 per month, over the course of a 24 month contract.
Apple has taken a bold direction with the iPhone 12, launching with four different versions out of the gate. The standard iPhone 12 is what you'd expect from the baseline model - it comes with a gorgeous OLED screen, fast charging, and powerful hardware thanks to the A14 Bionic chipset that powers it.
The iPhone 12 Mini is the new addition to the regular options, slotting in as the cheapest option. It's largely similar to the iPhone 12, but with a few cost saving measures including a slightly smaller, lower resolution screen and a slightly smaller battery. All in all, you're not losing much if you choose to save $100 and go with the Mini. Check out our iPhone 12 review to see our full thoughts on both the iPhone 12 and 12 Mini.
Meanwhile the chunkier, more powerful options come in the form of the iPhone 12 Pro and iPhone 12 Pro Max. These top-end models feature significantly improved camera arrays when compared to the base models, along with bigger storage options and longer battery life. We also have an iPhone 12 Pro review for you, which covers both the Pro and Pro Max.
We've seen a few iPhone 12 deals crop up, so we've rounded them all up in our best Black Friday cell phone plan deals hub for you to check out. There are also deals on Android smartphones including the Samsung Galaxy S20 and OnePlus 8T over there, and plans from all the major networks for you to check out.
More great smartphone deals
Need more money-saving deals and discounts? We've rounded up the best Black Friday USA deals for 2020 - which includes early price-cuts from around the web. We also have a guide to the Black Friday Computer deals for 2020, if you're looking to buy more tech.