Having offered credit repair services since 1989, Sky Blue certainly has the experience to make it onto any list of the best credit repair services. What really makes it stand out, however, is its delivery on a commitment to put customers first.
Sky Blue does the hard work of identifying the areas of your credit report that it feels can be disputed and then negotiates with the credit bureaus on your behalf. Following its review of your report, Sky Blue will provide a list of ways in which you can optimize your score along with guidance as to how to rebuild your credit history going forward. Plentiful resources are also available online to further help your cause and hopefully put you in a better position to secure the best personal loans in the future.
Alongside free consultations and excellent customer care, Sky Blue offers a 90 day "condition-free" money-back guarantee if you're dissatisfied with the service you receive, similar to the promise made by Credit Saint.
---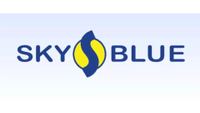 Sky Blue review: How much does it cost?
$79 per month
Couple's rate of $119 per month
Key figures
Cost: $79 per month
Customer service: 24/7
Contact: Phone, email, mail
Credit report: Free
Sky Blue is very clear with its simple rates which are flat charged at $79 per month. It also has a special offer for couples at a discounted rate of $119 for the pair, representing a 50% saving for the second customer.
So confident is Sky Blue in its ability that these fees will be returned to you if you're not happy with the service. Sky Blue says that it offers a 90-day money-back guarantee. This is a huge claim since it can often take months to see any change in credit ratings. That suggests that no matter your situation Sky Blue should be able to help improve credit in a short space of time.
Sky Blue review: How it works
Free consultation
15 inquiries every 35 days
The 90-day money-back guarantee combined with a free initial consultation make for a pressure-free offering. Add to that the fact that you have no contract and can leave any month and you're left with a very comfortable service that either performs, and you keep paying, or messes up and you leave.
Sky Blue operates on a 15 inquiry offering which applies every 35 days. This means you can have up to five inquiries per bureau at the same time from month to month.
This is one of the fastest rates in the industry and, at the price, does set the standard for speed. Of course actual results vary depending on personal situations. The number of inquiries isn't too great nor too small, striking the balance for efficiency without annoying the bureaus.
Sky Blue review: What is included
Expert credit report review
FICO score tips
The Sky Blue package includes lots of features beyond the dispute dealings with the bureaus. That means after your credit report comes in Sky Blue will identify dispute candidates for you as well as offer tips on how to improve your FICO score.
The company then challenges the items with the bureaus and reports back to you with updates. If there are challenges settled unfavorably, Sky Blue with resend the dispute until the result you want is achieved. Unlike some services this one will send personalized letters for you, not just a standard letter that may not apply specifically to your case.
As part of your package. the following is on offer:
Free consultation
Expert credit report review
Credit bureau disputes
Custom FICO Score tips and credit rebuilding
Creditor Assistance: Debt validation and goodwill letters
Cease and desist letters at no extra charge
Sky Blue review: Additional resources
Report improvement tips
Remove negatives
Sky Blue works to do more than simply improve your credit score. It will identify specific items on your credit report that lenders are looking for. By helping you find those things, like missed payments and delinquencies or the age of credit history, it can also help you remove the negatives.
Sky Blue will even advise you at the start if you are better off saving your money and doing the process yourself. Plus, if you are a customer, it will let you know when it's no longer worth paying as your rating is as good as it can be.
Sky Blue review: What users say
More credit repair services reviews
Customers report excellent service over the phones, with response to any issues made in good time. Sky Blue is also highly rated online by customer reviews.

While Sky Blue is not accredited by the Better Business Bureau and receives a rating of C, the customers who have reviewed the credit repair company have awarded it the maximum five out of five stars.
On ConsumerAffairs too, Sky Blue enjoys a near-perfect five stars out of five based on 89 ratings submitted in the last year.
Should I choose Sky Blue?
Sky Blue is one of the best credit repair services that there is, performing very well in terms of fixing credit but also keeping customer care uppermost in its priorities.
Personalized disputes, a money-back guarantee, speedy results and additional services, like goodwill letters and debt validation, make this a service worth opting for. The very competitive pricing also adds to the appeal of Sky Blue.
While the website could offer more, Sky Blue remains a great option if you're looking for a credit repair service that does the hard work so you don't have to.
---