Eyeglasses.com has been selling frames for over 20 years and aims to make shopping for eyewear easier by enabling you to try on frames at home, and by giving you a superb selection of the best eyeglasses online to pick from. There are some excellent designer brands to be had here too, and the site often runs discounts that could lower the cost of your order, depending on what you're looking for.
Before we get further into our Eyeglasses.com review, if you plan on heading to the site to shop for the best contact lenses online, you'll need to look elsewhere as it doesn't sell this type of vision correction. But there's plenty else to get excited about, and there's also plenty of help on hand (via email, chat or phone) should you have any questions.
In our review, we look at everything the retailer has to offer, from prescription eyewear to replacement lenses. Plus, we look at the options for shipping, returns and refunds, and whether the company is capable of dealing directly with the best vision insurance companies to save you a job or two.
Eyeglasses.com review: At a glance
Makes orders to prescription
Free US and international shipping
Online customer service chat function
1000s of designer brands in stock
Supports charities with its Give Back scheme
100% refund available on frames within 30 days
Eyeglasses.com review: What's on offer
Eyeglasses.com has around 200,000 frames to choose from, and while that might sound like an overwhelming number, the search functionality and various filters enable you to quickly narrow your selection and bring up a shortlist of frames that suits your style and needs. Choose by frame shape, rim type, color, brand, price, bridge type and more.
Trying on frames can be done in a couple of ways, either by choosing up to three pairs to try at home, or select a pair on the website that has Eyeglasses.com's virtual try-on symbol next to it. This provides a handy way for you to see what they look like, but not all the frames have this option.
There's a lot of information on the website about how to choose frames that offer the right fit for you, so it pays to spend a little time reading through everything first. And remember, if your frames aren't perfect when you try them on, you have the option of returning them within 30 days for a refund.
Once you've found a pair you like, you'll then need to choose lenses. You can send Eyeglasses.com details of your prescription by phone or email, plus you can use the site's 'Lens Wizard' for extra help. There's also the option to choose extras, such as tinting or UV coating. At this point, it's worth noting that the prices quoted with the frames do not include the cost of the lenses, which might make you reassess whether you think your chosen glasses are affordable or not.
As well as prescription eyewear, Eyeglasses.com also offers standalone lenses – simply send your existing frames in the mail and the company will update them for you with your chosen lenses. There's also a great range of sunglasses to browse, including many suitable for prescription needs.
While there are a lot of designer frames on offer here, you might only need a straightforward and affordable pair. If this is the case, read our Zenni Optical review, as it could be a good option for you. Or if you're after further choice and cheap prices, check out our Lenscrafters review for a lens-only retailer.
Eyeglasses.com review: Prices and brands
The site stocks around 350 designer brands, which include the likes of Ray-Ban, Armani and Ted Baker, with savings of up to 50%. And, no matter what style of frames you're after, there's bound to be something to suit. Brands for prescription eyewear include Calvin Klein, Michael Kors and Vera Wang – if you love stylish designer frames, you definitely won't be disappointed. All colours and styles are covered too, from rimless and half-rim to retro, plastic, round and aviator.
Prices typically start around $90, and while that might still be high for some, remember you're paying for top-quality frames and excellent service, and the price will likely still be less than if you were shopping at a regular store. Also look out for the 'Coupons and Promotions' link at the bottom of the homepage; here you will find further savings on top of the featured price.
The majority of prescription glasses on Eyeglasses.com fall within the $100-$199 price bracket, although there are a few designer choices on offer for the eye-watering price of just over $500 for the frame alone, and that's with a $200 saving! Lenses start at $49 for a basic plastic version with single vision, then the price starts creeping up when you add in features such as bifocal vision. As an example, ultra-thin lenses with anti-reflective coating will set you back $190 – quite a leap up from the basic plastic offering.
Remember that while Eyeglasses.com isn't the cheapest around, you're paying for choice and quality. It's also worth noting that the website has a 'Give Back Vision' scheme, and partners with charities to provide glasses to people in need around the world.
There is also the option to buy Pi Wear glasses for $75 to help fund surgery that restores eyesight for people in India. If you want more in the way of affordability, it's worth reading our FramesDirect review to see what's on offer. Meanwhile, EyeBuyDirect stock plenty of cheap options, but offers little in the way of designer brands.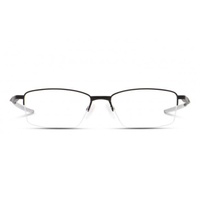 Oakley Limit Switch | $213
We love these super-smart titanium glasses by Oakley. Originally $308, Eyeglasses.com offers a significant saving to bring you the latest in lightweight frame technology.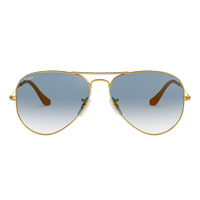 Ray-Ban Aviator | $168
Ray-Ban's classic shades are available with a $75 saving in 56 different colors and can also accommodate most prescription lenses.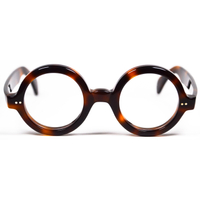 Dolomiti Eyewear Big Round | $185
With chic, larger-than-life style, these women's frames from top brand Dolomiti are available in three colors with a cool $83 saving.
Eyeglasses.com review: User reviews, company rating
There's plenty of positivity for Eyeglasses.com, with satisfied customers saying how happy they are with their new frames. User reviews on the site include comments such as: "Thanks for the super service, can't say enough about the worry-free way in which the transaction was handled including the reliable shipping." Another stated how, "this is my first purchase of glasses through the internet, and I can assure you that when I require replacements in the future I will look no further than your company."
The overall TrustPilot score is nearly 4 stars out of 5, with 70% of reviews coming in at 5 stars and comments focusing on the great frames and reliable lenses. Meanwhile, negative feedback centred on delays in delivery and delayed replies to customer queries.
Elsewhere online, SiteJabber has over 12,000 5-star reviews for Eyeglasses.com, and matches TrustPilot for positive reviews with many repeat customers remaining satisfied with the choice and quality on offer. Again, the handful of negative feedback focused on delayed customer service and instances of slow delivery. For another top-rated retailer, read our GlassesUSA review.
Eyeglasses.com review: Shipping, returns, refunds
Shipping is free within the US and the processing time varies according to the type of order, with non-prescription lenses taking one to two days to process and prescription lenses taking around 3-5 days. Once your order is ready, delivery time will depend on the level of shipping you choose – free delivery is available for frames over $55 and takes up to seven days, while UPS next-business-day delivery is available for $12. International delivery is also available for some countries.
It's worth reading the delivery information to see how the total delivery time might differ for your particular order, as the frames that are immediately in stock will ship slightly faster.
In terms of refunds and returns, frames must be returned in perfect condition within 30 days for a full refund, and you will have to pay for the return postage. Returning unsuitable frames is fairly straightforward, but read the returns policy carefully, as there are some charges involved. Those with custom lenses come with free returns on the frame and 50% off the lenses or a one-time free redo if you're not happy with them, but for the latter there will be a $15 shipping and processing fee.
Should you buy from Eyeglasses.com?
While Eyeglasses.com might not be the cheapest, it stocks an impressive range of frames, including from some big designer names. That, plus there are plenty of big savings on offer.
Even though it can be a little tricky navigating your way around the website, it's worth spending time exploring, as you could grab yourself a great pair of designer frames for a lot cheaper than normal. If you're after a cheaper pair of designer sunglasses, then you will also find some good bargains here.