If you're looking to grab one of the best smartphones on the market at a bargain price, then Walmart has some deals that might perk your interest. The Samsung Galaxy S10 Plus was the best smartphone that we tested and you can currently pick up an unlocked 128GB handset for $849. That's $150 cheaper than the regular price.
Not to be outdone, Amazon have updated their deal and are now offering the Samsung Galaxy S10 Plus for just $699. Now that is a steal. The Amazon deal is the cheapest we've seen the Samsung Galaxy S10 Plus, which has been seeing some heavy price cuts since Samsung announced its upcoming S20 range of phones.
In our Samsung Galaxy S10 Plus review, we loved the gorgeous edgeless display. With an almost 4K resolution and vibrant colors, it's perfect for watching movies or playing games on. It also has a fantastic rear camera array that's ideal for amateurs and professionals alike thanks to it's three lens setup.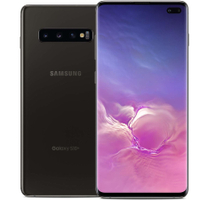 Samsung Galaxy S10 Plus: $999 $849 at Walmart
Save $150 - The Samsung Galaxy S10 Plus has an edgeless "infinity display" with an almost 4K resolution, three lens rear camera and 128GB of storage. It's an ideal smartphone whether you're watching movies or recording them yourself.

Of course, if Samsung and Android phones aren't your thing, there are also some great deals on iPhones currently at Walmart too. While there are some deals on upgrading to an iPhone 11 or iPhone 11 Pro Max if you're currently signed up with Verizon or AT&T, the best deal in our opinion are the savings you can make on an iPhone 8. You can currently snag an iPhone 8 with 64GB of storage for $349, down $100 from its MSRP of $449.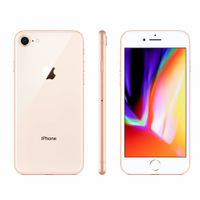 Apple iPhone 8: $449 $349 at Walmart
Save $100 - The iPhone 8 might be a couple of years old now, but it still packs an impressive punch and offers exceptional value for money. The 12 megapixel camera is still capable or snapping great pictures and it maintains that classic iPhone look.

In our iPhone 8 review, we already thought it was the best cheap iPhone in our smartphone rankings, so being able to grab it at an extra $100 is a steal. We checked around and we haven't seen anywhere else matching this price either. The iPhone 8 might not have some of the fancy features of this year's smartphones like facial ID, but it does have a great camera and gorgeous screen.
All of these Walmart deals will be live until the 15th April. If you're not interested in buying handsets outright, you can check out our best cell phone providers article to see which cell carrier can offer you the best deal on a plan. And if you're not sure which provider has the best coverage in your area, head on over to our cell phone coverage maps article to find out.