Figuring out how to install a washing machine on your own might seem like a big deal. With all of their pipes, valves and other parts, the best front load washers or best top load washers might seem like too big of a hurdle to set up by yourself.
Luckily, installing your brand-new washing machine doesn't have to be rocket science. We're going to break the process down step-by-step so that you can get your washing machine up and running without any extra fuss, saving precious pennies on calling someone out to do it for you at the same time
Find a contractor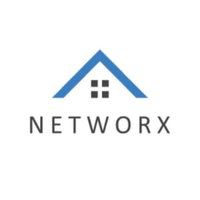 Not feeling as confident about installing the washing machine yourself? Use Networx to get quotes from companies that serve your area. Get quotes
How to install front loading machines
Before you get your hands dirty, it's helpful to tick off the tools you'll need. This includes toolbox staples such as pliers (also called a mole wrench or mole grips) and a bucket, tape measure and spirit level.
Most of the essentials will already be safe inside your new machine's drum, such as a water-in pipe, but if you're missing a standpipe or sink for the wastewater, you'll need to order this in advance and call out a plumber. Or if it's simply too far away from where you'll be placing the machine, an extension hose will do the trick.
To avoid any disappointments, measuring up your desired space and checking it against the machine's dimensions is a good idea. While you're at it, the ground should be completely even, as a slanted surface will result in excess vibrations and wear down your machine quicker.
1. To get started, remove your old machine by switching off the mains electricity and the cold water supply valve. Once that's done, you're clear to switch off and unplug the machine itself.
2. Turn off the cold water hose and unscrew it with a pair of pliers. Then, tug the drain hose out of the standpipe by hand, keeping a bucket on standby to catch any excess water hanging around in the hose.
3. With the old machine safely stowed away, it's time to install your new machine. However, you can't do that without manually unscrewing the transit bolts fastened to the back of the machine. There should be around four in total.
3. The cold water-in pipe is where your pliers will come in handy. You'll need to screw the pipe tightly into the back of the machine and secure the other end to your cold water supply.
4. Switch on the water-in valve, which gives water the green light to enter the pipe. Now your machine has a fresh supply of water, and it's turned on.
5. Next in line is the drain hose, which should already be attached to your machine. Simply use your hands (and a hose guide if you have one) to feed the hose into your wastewater downpipe. Some machines come with a plastic U-bend, which you can fix to the wall at the same time to keep the hose firm, preventing kinks and blockages.
6. It's worth stopping here and double-checking all of the pipes for leaks, because if they're not fastened correctly, you might end up with a puddle or two down the line.
In the event of leaks, plumber's tape is a good bandaid or your machine might have a rubber washer to help prevent them.
7. Now, you're free to slot your new machine into place and plug it in.
8. Before you get right onto your laundry chore, place a spirit level on top of the washer to test whether it's leaning to one side. If the reading is uneven, use a spanner to loosen the locking nuts on the front legs and tweak them until the machine's level, re-tightening them again afterwards.
If you decide you need a new washing machine pedestal, we have a separate feature on those.
How to install top load washing machines
What's the difference between the front load washing machine and top load washing machine? The first has a front-facing door, while the top load washer has a hatch on top.
This makes measuring your space all the more important because as well as ensuring the dimensions are correct, you'll need to remember that the lid opens upwards, making it a bad idea to have shelving fitted directly above the machine unless you want it to be temporarily out of order.
1. Use a tape measure to measure the dimensions of the door. Then, measure the space above where you'll be fitting your machine. If the door is larger than the space, you'll have trouble opening the hatch.
2. Once you're sure there's enough space, the steps are the same as installing a front load washer. First, remove your old machine by turning off the mains, valve and machine, then unfastening the hoses and sliding it out.
3. After unscrewing the transit bolts, connect the cold water pipe to the back of the machine and fasten the screws using pliers, feeding the other end into the cold water supply.
3. To set up the drain hose, locate your standpipe and guide the drain hose in.
4. Check for leaks before plugging in your machine.
5. Finally, check that the washer's on even ground using a spirit level. If it's not, you'll need to meddle with the feet height by loosening and tightening the nut bolts with a spanner.
How to dispose of a washing machine
With your new machine up and running, your old machine will only be taking up precious space. However, because washing machines are classed as hazardous, you can't simply dispose of it in a skip.
Recycling or reusing is the best way to dispose of your washing machine responsibly. You can check whether your local recycling center accepts old washing machines and if not, most local councils have a cheap removal service or re-use service, although there might be a wait.
There are other collection services on the internet for a speedier pick-up, including original retailers that act as a recycling center, or you could consider donating to friends, family or a charity store to prevent a working machine from going to waste.
And for more laundry advice, check out our feature on what you can and can't put in a washing machine.
Find a contractor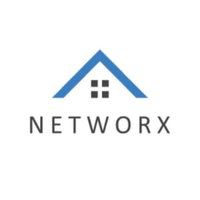 Not feeling as confident about installing the washing machine yourself? Use Networx to get quotes from companies that serve your area. Get quotes