The best washing machines will keep your clothes sparkling and stain-free – all while saving you time, money and energy. There are a few types of washer to choose from – from freestanding (front/top load), integrated (smaller to fit behind a cupboard door), semi-integrated and combi washer-dryers. But what features do you need in the best washing machines?
"When it comes to investing in a new washing machine, the drum size you need for your household and the energy efficiency rating (capacity and efficiency) are the most important factors, says cleaning expert Laura Mountford, aka Laura Cleanaholic and author of new book Live, Laugh, Laundry: A Calming Guide to Keeping Your Clothes Clean – And You Happy.
Budget will also dictate what type of washing machine you can afford, but Mountford advises not to overspend for the sake of it. "There are so many different washing machines on the market, but fundamentally they all wash our clothes. My advice when buying a washing machine is that you don't need to spend a fortune. Try to get the best quality machine that you can for your money."
But she adds: "Your washing machine will be one of the most used appliances in your home and if you can invest in a quality product, then it should last longer and cost you less in breakdowns. So, doing your research is definitely worthwhile."
Read on to find out more about our pick of the best washing machines in 2023. And if you can't find your perfect washer here, why not check out our guides to the best top load washers and best front load washers, for more great options. We've also rounded up the best rated washing machines across all the major retailers if you're curious about what other users think.
Memorial Day Weekend washing machine deals
Why you can trust Top Ten Reviews Our expert reviewers spend hours testing and comparing products and services so you can choose the best for you. Find out more about how we test.
With Memorial Day coming up, there are a number of great deals on the best washers from reputable retailers such as Lowe's and Home Depot. Memorial Day is a great time to search for bargains with a number of retailers across the country offering huge savings on some of the best front load and top load washing machines. We have rounded up some of the best deals with the highest savings on reliable, efficient models to help you find your ideal Memorial Day washing machine purchase.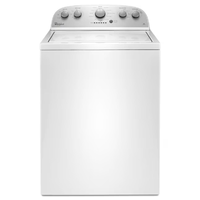 Whirlpool 3.5 Cu. Ft Top Load Washer | Was $699.00 Now $498.00 at Lowe's
This washer features a Dual Action Spiral Agitator that provides a powerful wash action and cleaning performance to remove dirt and debris from your clothes. The porcelain wash basket will prevent any snagging and creasing of your clothes. This memorial day deal means you can get over $200 off a brand-new unit at Lowe's.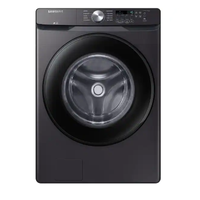 Samsung 4.5 cu. ft. Stackable Front Load Washer | Was $999.00, Now $628.00 at Home Depot
This Large Capacity washer means you can load up more clothes per cycle than in a conventional washer. The Vibration Reduction Technology reduces noises and vibration, while the Self Clean + technology eliminates 99% of bacteria in the drum. This washer is ENERGY STAR certified so that you can save money on your energy bills without sacrificing performance or efficiency. With this memorial day deal, you can save $371 on a new unit from Home Depot.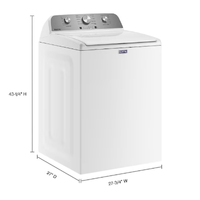 Maytag 4.5-cu ft High-Efficiency Agitator Top-Load Washer | Was $799.00, Now $578.00 at Lowe's
This washer features a Deep Fill option that will deliver more water when you need it to eliminate the need for presoaking or pretreating your laundry. There is also a Quick Wash cycle that will deliver clean clothes quicker. The Power agitator technology uses a 360-degree wash action to break up any dirt or grime on your clothes to give you fresh, clean clothes every time. With this Memorial Day Deal, you can get $221 off of a brand-new machine from Lowe's.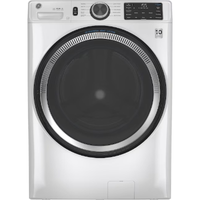 GE UltraFresh Vent System 4.8-cu ft Stackable Smart Front-Load Washer | Was $1,049.00, Now $798.00 at Lowe's
This ENERGY STAR Certified washer features an UltraFresh Vent System with OdorBlock technology that eliminates excess moisture to help prevent odors and bacteria build-up. This washer also has built-in WiFi so that you can start, stop and monitor your laundry from anywhere while receiving real-time notifications and updates. This washer comes with an impressive 10-year limited warranty so you can rest easy when making this purchase - and with this Memorial Day Deal, you will get $251 off a brand new unit at Lowe's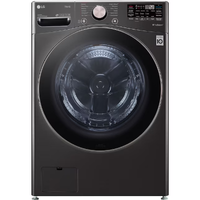 LG TurboWash 360 4.5 cu ft High-Efficiency Stackable Steam Cycle-Smart Front-Load Washer | Was $1,199.00, Now $848.00 at Lowes
This impressive washer can take on big loads of towels or clothes due to its ultra-large drum that can fit more in every load. It features 5 powerful jets that spray clothes from multiple angles for a complete clean in under 30 minutes. You can use the LG ThinQ app to get the most out of your washer by controlling your laundry remotely while also receiving maintenance tips and alerts. This washer is AAFA Certified,, using steam to remove pet dander and dust for people with allergies.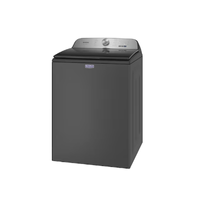 Maytag Pet Pro 4.7-cu ft High Efficiency Agitator Top-Load Washer | Was $1,299.00, Now $898.00 at Lowe's
This pet-friendly washer features a built-in Pet Pro filter to lift and capture pet hair from clothes, visibly removing pet hair from your laundry. it has a deep fill option to add more water when you need it, eliminating the need for presoaking your laundry. The shock absorbers and springs of the Advanced Vibration Control reduce vibration to help keep disruptive noises to a minimum. This washer comes with a 10-year limited parts warranty on the drive motor and stainless steel wash basket.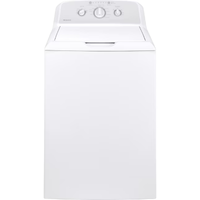 Hotpoint 3.8 cu ft Agitator Top Load Washer | Was $579.00, now $498.00 at Lowe's
This Top Load Washer features a long-lasting stainless steel basket that is resistant to rust and won't chip. peel or snag on clothes. The heavy-duty agitator uses a powerful wash action that rotates your laundry for a thorough clean removing any dirt or debris from your clothes. This washer has a bleach dispenser that automatically mixes bleach with wash water for proper dilution and bleaching power.
Best washing machines
We've reviewed most of the washing machines we've listed below, but some are still in the process of being reviewed. However, to help you make the best decision for you, we've summed up user reviews across the internet so that you can make an informed choice on the best washing machines for you and your household.
The best washing machines
The Samsung WF42H5000AW is a no-frills washer with a large capacity and budget friendly price that families will love.
What the users say...
Reviewers on Best Buy gave the Samsung WF42H5000AW 4.5 out of 5 stars, with 69% awarding it the full five stars. Positive reviews praised the machine for its cleaning quality and low noise level. One reviewer said: "I really like this washer. I use the extra spin setting and my clothes come out almost dry, saving me time and money drying my clothes." Negative reviews cited issues with the machine being noisy during a spin cycle, as well as developing a mildew odor over time.
It comes with a ton of smart features, including self-cleaning tech and app compatibility, but is lacking in the steam function that many front-loading best washing machines have.
Affordable and with Energy Star certified, it has 8 wash cycles, 4 spin speeds and 4 different temperature settings. It also comes with a child lock, so children can't accidentally start the washer when you're out of the room. One big pull of the Samsung WF42H5000AW is its VRT tech, which reduces vibration by balancing the drum, even at high speeds, to stop any noise created by fast spins or heavy loads. The Self Clean+ technology also helps prevent dirt accumulating and notifies you every 40 cycles when it needs a clean.
Smart care tech via the app monitors and diagnoses errors, in theory saving you money on repairs. And with its Energy Star, it's incredibly economical. The huge 4.2 cu. ft. capacity is big enough to wash a King size comforter – plus it's stackable, in case you want to buy the matching Samsung dryer.
---
The Maytag MVW6500MBK is a family friendly washer with its giant 4.7 cu. ft. capacity and deep fill option.
What the users say...
Reviewers on Best Buy gave the Maytag MVW6500MBK machine 4.6 out of 5 stars, with 91% saying they would recommend it. One happy user said: "I love this machine! Its tub is huge! It makes laundry so much easier and it removes so much hair. Our Rottweiler sheds so much it's been a great tool." Negative reviews cited issues with the machine being too noisy, and one user said: "The only drawback I have is there is no visible timer to see how much time is left on the wash cycles."
But even more of a pull, especially for any cat or dog owners, is its trademark Pet Pro system, which is amazing at removing hairs from your clothes. It claims to remove five times as much pet hair as a traditional washer, but note it also uses more water to submerge and lift the hairs from fabric. The pet hair filter is easy to remove from the machine and empty after a wash.
Aside from its pet hair removal capabilities, the Maytag MVW6500MBK offers a fairly decent cleaning performance, although we found the spin cycle left clothes a little damp and the 'Delicates' cycle was rather overzealous. One feature we loved was the built-in faucet – this means you can pre-treat stains in the washing tub, reducing water waste.
---
The LG WM9500HKA smart-enabled washing machine is a high achiever in every aspect – stylish and sleek with a huge 5.8 cu. ft. capacity, it's a win-win for families and laundry lovers alike.
What the users say...
The LG WM9500KHA scored an average 4.5 out of five stars on Best Buy. Users praise the quality and design, with one saying: "My clothes come out better than they ever have with any washer and dryer that I've ever owned." Users also comment on how quietly the machine operates, with the anti-vibration technology doing a great job at noise reduction. However, one user said: "The sliding door on the top that covers the soap dispenser takes a bit of folding space and it would be nice to have a persistent light/indicator that the lid was finished on the washer itself."
The front loading washer can be controlled via your phone or smart speakers, and, as you'd expect, is packed with fancy functions. The large capacity and multiple features mean this machine is on the pricey side, but tech nerds will love that you can program a wash remotely via the app.
There's a ton of cycles to run though, from specialist settings to steam clean and for allergens. Probably the most impressive part of the LG WM9500HKA however is its 6Motion tech – this detects what is in the drum and sets an appropriate mode of washing. For example, heavily stained clothes will activate a scrubbing motion for a vigorous clean. It also has anti-vibration technology to reduce noise levels. The machine is also incredibly energy efficient, and is Energy Star certified.
---
The Maytag MVW6200KW is a mid-range front load washing machine with a decent load capacity that makes light work of laundry.
What the users say...
The Maytag MVW6200KW gets 4 out of 5 stars on Best Buy. Positive reviews praise its large capacity and cleaning performance. One user said: "Love this deep filling washer. Cleans large, bulky bed covers with ease." Negative reviews complained about how noisy the washer was during a spin, and one user said they had to wash things twice if they were soiled.
The deep fill option adds extra water for more robust washing, while you can get a quick wash done in just 30 minutes.
Shock absorbers help reduce vibration and noise, and the auto-sensing feature adjusts the water level for each load for a more energy efficient clean. It has 10 different cycles, including a wrinkle busting one, as well as fast spins of up to 750 rpm to help remove water from clothes and reduce drying time.
The stainless steel wash basket is designed for longevity and backed by a 10 year limited parts warranty.
---
Stylish and sleek, the all-black Samsung WA55A7700AV regularly tops the list of best washing machines and for good reason.
What the users say....
The Samsung WA55A7700AV scored an average 4.5 out of five stars on Best Buy. Users praise the large capacity and excellent cleaning quality, with one user saying: "All my clothes have been coming out spectacularly clean and fresh. The additional pro is the auto dispense feature, that doses just the right amount of detergent and softener for each load, is amazing and saves so much product over time." Negative reviews cited issues with reaching the bottom of the washer, including one who said they needed a step to reach the insides.
With 12 cycles, a huge 5.5 cu. ft. capacity, and app-controlled features including Google Assistant and Amazon Alexa, it helps take the stress out of laundry. We love the auto dispense system – which accurately dispenses the right amount of detergent every wash, reducing waste. And you can finish a full wash in just 28 minutes. Get end of cycle alerts via the app, remotely start or stop your wash and pretreat stained items using the in-built water faucet.
The Samsung WA55A7700AV comes with a 20-year warranty on the digital inverter motor, plus anti-vibration tech to reduce noise. It's also incredibly eco-friendly and is Energy Star certified, saving you money without sacrificing performance. The washer has audio assistance and braille on the control panel, making it a good choice for the visually and hearing impaired.
---
The Electrolux EFLW317TIW is a no-frills washing machine that's big enough to deal with most loads without costing a fortune.
What the users say...
The Electrolux EFLW317TIW gets nearly 1,000 five star reviews on Home Depot, with fans of the machine praising how quiet it is. On the Electrolux website there are also more than 1,000 reviews – 850 of which give a five-star rating. Positive reviews praise how easy the washer is to use, while negative ones comment on how basic the functions are. One user said: "The washer is okay. I wish I had gotten an upgraded model with more options."
Compact to fit into most spaces, it has a 4.3 cu. ft. drum - but you get what you pay for so don't expect too many fancy features.
However if you're on a budget it's an efficient washer that's easy to use, with the brand's LuxCare Wash system providing a decent clean on all types of fabric. The front loading machine is also smooth and quiet, so it's a good choice for those living in shared accommodation or an apartment with neighbors in close proximity.
It doesn't have a setting for white laundry, but it's a high performing machine with an Energy Star certification, making it one of the most eco-efficient products on the market.
Washing machine buying advice
What to look for in a washing machine
When investing in one of the best washing machines there are a few criteria to focus on, says cleaning expert Laura Mountford. These include drum size, design features, number of cycles, front vs top load, energy efficiency, warranty, price and smart features.
Drum size
Mountford says: "When choosing a new washing machine, it's important to consider the drum size that is suitable for your household and lifestyle. A machine with a larger capacity may use more energy to run, but if you have a larger drum size, this could actually save you energy because you can wash more in one load, therefore reducing the amount of times you have to use your machine each week."
Design features
"Top load or front load washing machines are both options, depending on where they will be situated and personal preference," says Mountford.
"Lots of models now have some fantastic additional features like smart technology that allow you to remotely control your machine using your phone, as well as noise reduction, and various programmes to make it as convenient as possible to select the correct temperature and spin speed you need for your wash.
"These additional features may or may not be important to you. Whatever machine you have, getting to know your own washing machine will make your life so much easier."
Energy efficiency
"In my opinion, capacity and efficiency are the most important factors when buying a washing machine: appliances are given an energy rating on a scale of A to G with A being the most efficient product of its class and G being the least efficient. Capacity ranges from 6kg – perfect for a single person household to 12kg+ for an extra large household," says Mountford.
"Combo washer dryers available are great for space, but in my experience they are not as effective as standalone washers and dryers. As there are more functions, the likelihood of something going wrong with them also seems to be much higher.
"When it comes to recommendations, I have a smart washing machine - the Hoover HWash 500 and it's brilliant - the highest energy efficiency and you can control it via your phone. It also has a virtual wardrobe function so you simply scan the garment label and it selects the correct cycle."