Black Friday, the annual sales extravaganza of deep discounts and big bargains is nearly here - and that means you'll soon have lots of big-name retailers competing for your cash.
The best Black Friday deals can be significant – we've saved thousands over the years with careful product choices that we've waited patiently to see discounted – but it's also easy to get caught up in the hype and end up buying things you don't really need. And sadly there are also scammers and other online villains trying to con you out of your Black Friday cash.
Read on for our expert guide on how to shop on Black Friday, to really get the most out of the big event. Preparing yourself and knowing what to look for can give you that edge in the sales, leaving you with all the best deals on the products you need.
When is Black Friday 2023?
This year it's Friday, 24 November.
Black Friday is the Friday immediately after Thanksgiving, so this year it falls on November 24. In terms of Black Friday deals, most will go online in the week running up to Black Friday, with many ending over the weekend or after Cyber Monday, which is the first Monday after Black Friday – this year, 27 November.
The days when Black Friday meant a single day of deals are long gone, and these days Black Friday feels like it starts in October and ends in December. That's because for some retailers it does: firms such as Amazon tend to start early to beat rivals and then run deals after others' Black Friday deals have ended. Other retailers are starting to do the same.
Now, you can see Black Friday deals popping up weeks before the big day, so keeping an early lookout can secure you some impressive price cuts before the rush on November 24.
Where to find the best Black Friday deals
Not every retailer takes part in Black Friday, but the vast majority of the big names do, especially in consumer electronics and household goods. The bigger the retailer, the more likely they are to have a big Black Friday presence, so for example Best Buy, Target, Home Depot, Walmart and other well-known retailers all tend to go wild.
You'll also find that many manufacturers have their own deals during the period. Dyson, LG, Samsung and Shark all tend to offer excellent Black Friday discounts.
Sign up for Prime
Amazon is not the only retailer selling discounted goods through Black Friday, but it often has some good deals limited to Prime members. If you haven't already signed up, and if you haven't signed up for a free trial in the last 12 months, you can sign up for 30 days free so you can access the Black Friday deals.
Buyer beware
Whenever there are lots of people spending money you'll find scammers and fraudsters trying to con folks out of their cash, and Black Friday is no exception: every year we see sites spring up from nowhere offering what appear to be incredible deals on pretty much everything: sunglasses, e-bikes, Fender guitars, North Face jackets... you get the idea. Review sites such as TrustPilot can help you fillet out the frauds but they're not 100% reliable: if you have the slightest doubt, trust your gut. Don't shop on a site you don't trust.
Think small
Don't forget local retailers and small online operations: your money will mean much more to them than it does to any of the retail giants.
Who offers the best Black Friday deals?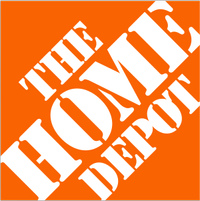 Home Depot Black Friday Deals: see today's best deals
Home Depot is one of our favorite places to shop for anything to do with home and yard improvements or maintenance: it's where we go when we need a cordless leaf blower, a masonry drill or a whole new bathroom set. It's also a great place to get gardening gear, and because sales of that are seasonal Black Friday is a particularly good time to be buying.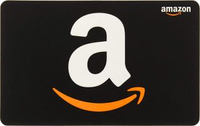 Amazon Black Friday Deals: shop early offers
Amazon doesn't really need an introduction: it's the everything store, and in terms of the sheer variety and range of products it carries it's one of the most important Black Friday retailers around. Amazon's particularly keen on discounting its own brands during sales events, which makes it a good place to shop for things like video doorbells and security cameras, and you can expect discounts across every category from home entertainment to garden tools.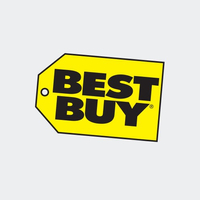 Best Buy Black Friday Deals: see today's top discounts
Best Buy is of course one of the very biggest of the big-name retailers, and around Black Friday you can expect to see some seriously big discounts too. It's a particularly good place to shop for appliances such as washers and dryers, air fryers and other home essentials.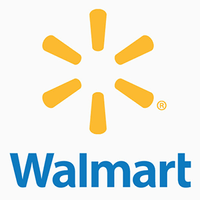 Walmart Black Friday Deals: browse today's offers
Walmart has deals on all sorts: appliances, electronics, household essentials... It's a great store to keep a close eye on - you might be surprised by how impressive some of the discounts are. We'll be looking out particularly for air fryer and coffee maker deals this Black Friday as, historically, Walmart always has a strong selection.
What to do before Black Friday
Make a shortlist
It's easy to get caught up in a sales frenzy and buy things you don't really want or need: we've bought things on Black Friday that we never even opened and ended up having to sell on eBay at a loss. So the first thing to do is focus on what it is you're actually looking for.
One thing we often do before sales events is pick our shortlist and add it to our basket on our preferred retailers. That means during the events we can go straight to our basket and see if there's a deal on the item(s) we've chosen without having to wade through endless product listings.
Be flexible
Let's take kitchen appliances, for example: there's no guarantee that a specific washing machine model will get a big Black Friday deal, so focus instead on key specifications: the capacity, the spin speed, whether you want Wi-Fi connectivity for remotely controlling it, what color would look best in your kitchen or utility and and so on. Similarly if you're hoping to get an air-fryer or multi cooker, think about the must-haves – the capacity, what programs it needs to have, whether it needs to cook two different things independently or whether you need dishwasher-safe parts – rather than specific model versions or brands.
Be realistic
No matter what kind of product you're buying, it's very unlikely that you'll see any serious discounting on products that have just been launched: manufacturers are very keen on making money, and people can and do pay a premium for the latest and greatest appliances and tools. And that's an opportunity for canny consumers, because when a manufacturer launches the A3 model you'll typically see decent discounts on the A2 as retailers try to shift their remaining stock.
That applies to all kinds of products from laundry appliances to leaf blowers, computers to cordless lawnmowers. There is usually very little difference between a late 2022 model and a late 2023 one in terms of what it is and what it does. But during events such as Black Friday there's often a very big difference in what you'll pay for the (very slightly) older one.
Set a budget
This one's really important: a deal isn't a good deal if you can't really afford it. And when it comes to paying for it, it's best to pay in full or with payment method that doesn't charge interest – so for example it's wise to buy with a credit card, but pay it off before the interest starts to be charged.
Interest rates are high at the moment and the interest you'd pay on a big purchase could end up costing you more than you'll save in the Black Friday deal.
How to get the best Black Friday deals
Come here
We're not being funny: we research around the clock during big sales events so we can focus on finding the best Black Friday appliance deals for you. Dear reader: we'll show you not just what one retailer's charging but what rivals are charging too, and we link to our reviews so you can see whether a deal is worth chasing.
We've got hubs on the best Black Friday air fryer deals, coffee maker deals, vacuum deals, washing machine deals, and lawn mower deals - to name a few. It could be a good idea to bookmark these pages for quick access to the best deals as soon as they're live.
Check the price
Not all deals are unique, and not all deals are really deals: some products mysteriously go up in price just before Black Friday before dropping down again, and others are listed with money off manufacturers' recommended retail prices that virtually nobody was ever expected to pay, or that haven't been charged for years.
Amazon's Echo devices are a good example of this in action: they're so routinely discounted by 30 to 40% during multiple times of the year – not just Black Friday but Prime Day, Prime Deals Day, Cyber Monday, the January sales, your Grandma's birthday and so on – that we don't recommend you pay full price for them. TVs tend to be listed with wildly optimistic RRPs too.
There are two ways to see if a deal is worthwhile. You can check the price history, and you can see what other retailers are selling the same product for.
One of the best price history checkers is purely for Amazon, and it's at Camelcamelcamel. Paste the Amazon product address or enter its name and you'll see its price history going back a year or more for both Amazon direct and third party Amazon sellers.
Honey is worth having year-round thanks to its ability to find discount and voucher codes for a wide range of retailers. You can also use it to see price history for each retailer, so you can find out whether the deal you're getting is actually a good one.
We'd also strongly recommend using price checkers – our favorites are Pricerunner and PriceSpy – to see how much other retailers are charging for the same product. You'll often find that the prices on the biggest deals are identical across multiple shops, which is usually a sign that the deal is set by the manufacturer rather than the retailers.
Read the reviews
It can be hard to tell the difference between very similar products, such as appliances, TVs and other home products – is the WZ32134 a better buy than the WZ32136? The answers are often buried deep in the spec sheets, so for example with TVs the difference between two apparently identical models might be that one has multiple HDMI 2.1 ports and another has just one – not an issue for some, but crucial if you're going to be connecting multiple games consoles. That's where reviews really help during big sales events.
We'd really recommend you search for reviews for the specific product you're considering buying – and look at the review date too. The RRP you see in many deals is what the RRP was when the product was brand new, so if the product is a few years old you should disregard that original price: nobody's paying it any more.
Consider vouchers
Some firms don't tend to offer big Black Friday deals – Apple is a good example, preferring to bundle a gift card while keeping the products at full price – but sometimes you can still get money off through buying vouchers: in the past we've loaded up on discounted Apple Store vouchers sold by retailers and then used those vouchers to buy Apple software. Other voucher deals you're likely to see on Black Friday will include Xbox and PlayStation vouchers that can cut the cost of services such as Game Pass or PlayStation Plus.
There is a very important caveat with vouchers, however: make sure you're buying vouchers for a company that'll still be in business when you want to use them. If a company goes into administration, voucher owners are way down the queue of people waiting for compensation; for example in the UK in recent years some seriously big high street names have gone bust, leaving voucher holders seriously out of pocket. The likes of Amazon, Sony and Nintendo aren't going anywhere but be wary about any firm you're buying vouchers for.
For more expert guides ahead of Black Friday, check out: