The iPhone 6s may be a little long in the tooth now but it remains a solid smartphone with a good camera and still offers good performance. That's why we're so surprised Walmart is selling it for just $99 on a Straight Talk prepaid plan. This is without a doubt a great Cyber Monday deal for a brand new iPhone.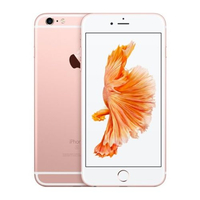 iPhone 6s | 32GB | Space Gray | Straight Talk Prepaid | $299 $99 at Walmart
You'll not find a cheaper new iPhone that can still run Apple's latest software than this. While there are several new versions of the iPhone since the 6s was released it still performs well, and has a solid rear and selfie cameras.

To put it another way, used iPhone 6s cells on eBay sell for around $100. This deal is for a boxed, brand new iPhone 6s with 12 months warranty.
If you're a smartphone fan then you might not be interested in an older iPhone, however, the iPhone 6s at this price makes for an excellent spare phone or first phone. Its 4.7-inch screen means it's a lot smaller than most phones you can get today, and that means it's easier for children to use.
The iPhone 6s comes with Touch ID for secure unlocking and Apple Pay, a 12-megapixel rear and 5-megapixel selfie camera and a bright Retina display. It is also still supported by Apple updates, meaning you can get the latest version of iOS on this handset, with all the benefits that brings, including parental controls.
This version comes with 32GB of storage, which is a step up from the base 16GB model and should provide ample storage for apps, games and music.
Whether you're buying for yourself or as a gift for a child or other loved one, this is a great deal on an iPhone.
If you're looking for a newer iPhone then we've also put together a list of the best deals on all iPhones below.
More great deals: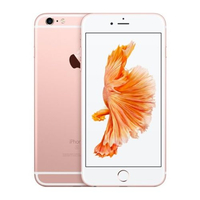 iPhone 6s | 32GB | Space Gray | Straight Talk Prepaid | $299 $99 at Walmart
Whether you want it as your main cell, as a spare phone or as a gift for a loved one, this Walmart iPhone 6s deal is hard to beat.