OnePlus is back again, this time with the OnePlus 8T - a midterm refresh of the OnePlus 8 to tide us over until next year's inevitable OnePlus 9 comes knocking. So, what's new with the OnePlus 8T and is it an improvement on the already stellar OnePlus 8, or does it fall short?
On paper, the OnePlus 8T is incredibly similar to its predecessor, with the same processor, same RAM and storage options and basically the same camera array, but if you dig under the surface there are a few upgrades that really make the OnePlus 8T shine. The screen has been upgraded to a 120Hz refresh rate and the new Warp Charge 65, which is best described as witchcraft. The OnePlus 8T charges from 0% battery up to 58% in just 15 minutes!!! That's cartoonishly fast.
It might be more of an incremental upgrade rather than a giant leap forward, but we still love the OnePlus 8T. It's one of the best smartphones on the market, thanks largely to that supernatural charging speed, excellent hardware, and reasonable price.
OnePlus 8T review: Design
Available in Lunar Silver or Aquamarine Green.
Premium design.
At first glance, the OnePlus 8T looks very similar to the original OnePlus 8 in its design, with the exception of the camera array which has switch positions to the top left hand corner, as opposed to the central column of lenses that we saw on the older model.
The OnePlus 8T is available in two colors: Lunar Silver and Aquamarine Green. In some countries the color you choose changes which version of the OnePlus 8T you get, but that isn't an issue in the USA largely because there is only one version available - the larger 12GB RAM/ 256GB storage option.
Whichever color option you choose, the rear of the OnePlus 8T has a metal frame covered by a Gorilla glass shell. It feels like a premium product in your hand. It measures in at 6.33 x 2.92 x 0.33-inches and weighs 6.63 ounces, which puts it in the same ballpark as other flagship smartphones.
Beyond that, the design is fairly typical for a OnePlus smartphone. It has the volume buttons on the left side, and the unlock button on the right side. There is also a slider on the right that quickly switches your device between ring, vibrate and silent. We've always liked this feature, as it lets you mute your device quickly without needing to unlock it.
Finally, we wouldn't normally call something like this out, but our OnePlus 8T came with a gorgeous protective case with a circuit board design (pictured above). We rarely see anything this brash and interesting from official cases, and we loved it. If you pick up the OnePlus 8T, do yourself a favor and get this case.
OnePlus 8T review: Screen & audio
120Hz HD screen with HDR10+ support.
Dual speaker with Dolby Atmos.
One of the major changes between the OnePlus 8T and it's predecessor, the OnePlus 8, is the screen. While the original OnePlus 8 had a 90Hz curved screen, the OnePlus 8T has a 120Hz flat screen. The refresh rate is a straight upgrade that will make screen transitions and visual effects look even smoother, but a flat vs curved screen is always going to be a matter of preference.
Outside that major difference, the screen is largely unchanged in terms of specs. It's a 6.5" Full HD screen with a resolution of 2400 x 1080. It's also packing HDR10+ support and a fancy new algorithm to make adjusting the brightness smoother - not something you'll ever notice, but it's neat.
In practice we like the screen on the OnePlus 8T - we're not curved screen die-hards and the upgrade to 120Hz is a welcome addition. It's ideal for watching movies or video streaming on thanks to the high resolution and small bezels, and the high refresh rate is great for games too.
On the audio front, the OnePlus 8T has a dual front speaker set-up with Dolby Atmos support. There is no headphone jack, nor do we expect there to be at this point. You can connect headphones via Bluetooth or using a USB-C adapter.
OnePlus 8T review: Battery life
Warp Charge 65
0-58% in 15 minutes
Long lasting 4500 mAh battery.
Now if there's any area that you'd expect a OnePlus phone to excel in, it's battery life and charging time and we're thrilled to say that you won't be disappointed. The OnePlus 8T features a 4500 mAh dual cell battery set-up which is the key to its Warp Charge 65 technology.
Warp Charge 65 uses a single 65KW charger to simultaneously charge both batteries, meaning that your OnePlus 8T will go from 0 to 58% charge in just 15 minutes, and all the way to fully charged in just 39 minutes. This works a dream and means that you really never have to worry about your phone being on low battery if you forget to charge it overnight.
If you do plug it in to charge overnight, you can still use OnePlus's smart charging mode too, which actively avoids charging the battery until just before a set time. This prolongs the battery life, as overcharging can reduce the life of battery cells. So, if you want it to be charged by 9 AM, it won't start charging until around 8:20 AM. This is a nifty feature that keeps the battery life at its peak capacity for longer, and you can always turn it off if you're not a fan.
OnePlus 8 review: Camera
Four lens camera array: wide, ultrawide, macro, monochrome.
48MP main lens
No telephoto lens.
As we noted, the camera array has moved out of its distinctive centralized spot for the OnePlus 8T, but where it sits on the phone is nowhere near as important as how it functions. On that front, it's mostly good news, though the continued lack of a telephoto lens is a letdown.
The primary camera lens in the OnePlus 8T is a 48MP Sony IMX586 with an aperture size of f/1.7. Alongside this there is also a 16MP ultra wide angle lens with an aperture of f/2.2, a 5MP macro lens (this is used for taking closeup pictures of small objects), and a 2MP monochrome lens for taking those artsy black and white photos in the park. The monochrome lens also provides additional info for the main lens to improve the quality of your normal color photos too.
OnePlus 8 review: Software and assistant features
Android-based Oxygen OS
Google Assistant and Alexa.
Always-on screen options
Like all OnePlus handsets, the OnePlus 8T is running on it's own custom Android-based operating system called Oxygen OS. The latest version of this operating system, Oxygen OS 11 has come with a few quality of life improvements that are worth looking at.
OnePlus 8T comes with always-on display options now so you can have it always showing the date and time, without needing to tap the screen to wake it up. By default, this also creates a black and white outline version of your current wallpaper, which is kinda neat but how good this looks does depend on your choice of wallpaper.
There are some other options you can mess with when selecting your always on wallpaper, including a widget that tracks how many times you've unlocked your phone today - useful if you're trying to cut down your screen time and need your phone to shame you into leaving it alone.
As an Android device, the OnePlus 8T comes with Google Assistant as a voice assistant, but it also has Alexa functionality too, once you install the Alexa app.
OnePlus 8T review: Price
$750 MSRP.
Good value for money.
This is really where OnePlus shines, as it has consistently offered flagship quality smartphones at much lower costs than the competition. At $750 for the 12GB RAM/256GB storage version of the OnePlus 8T, it's slightly cheaper than the OnePlus 8 that it is effectively replacing.
It's also still cheaper than most competing smartphones in this category like the iPhone 12 which costs $799, or the Samsung Galaxy S20 which comes in at a whopping $999, but the price difference does seem to be shrinking with each successive generation. It's still great value for a smartphone with this level of hardware, styling, and build quality though.
OnePlus 8T review: Networks
Available on T-Mobile and Sprint.
Unlocked handset available via OnePlus or Amazon.
The OnePlus 8T is currently available with two of the best cell phone providers here in the US: T-Mobile and Sprint (which is owned by T-Mobile and is now functionally identical). You can also buy the handset outright from OnePlus, as well as other smartphone retailers and websites including Amazon.
On T-Mobile, the OnePlus 8T is available for $31.25 per month for 24 months, which comes to $750 total. T-Mobile is often running deals that will allow you to pick up the handset cheaper - at time of writing you can get the OnePlus 8T for half price when you add a line. Below is the best current deal from T-Mobile.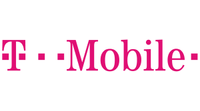 Should you buy the OnePlus 8T?
It's certainly not an essential purchase if you already have a OnePlus 8 or 8 Pro, but the OnePlus 8T is a great mid-season refresh for the OnePlus 8 to tide us over until next year. The upgraded 120Hz screen is buttery smooth, and the double cell battery and Warp Charge 65 means that it's almost impossible to run out of charge with this thing.
The only real disappointment is the lack of a telephoto lens on the camera, so zoomed in photos don't look as good as other competing smartphones. The rest of the camera array is great though, so this is a minor blemish. Despite this, we're thoroughly impressed with the OnePlus 8T as it offers flagship performance at a mid-level price.