Wyzant offers live in-person and online tutoring across 275+ subjects, including every major academic subject, language learning, academic and professional test preparation, professional development subjects and hobbies. There are over 65,000 tutors to connect with on the platform.
At a glance
Grades: Elementary through grad school
Price: from $10 per hour
Subjects: 275+ subjects including every major academic topic, language learning, test prep and hobbies
Programs: Live tutoring, online resources
Times available: Book for same day or plan sessions ahead
Founded in 2005 by Drew Geant and Mike Weishuhn, it was originally created as an "accessible, affordable and convenient" one-to-one tutoring platform for those looking for extra help, as well as a centralized space where independent educators could find new clients (Geant was working as a tutor when it first launched).
Wyzant is still committed to offering the greatest flexibility for students: there are no prepaid plans, there's huge flexibility in terms of cost (it starts at $10 an hour) and as a company representative notes, learners are seamlessly connected "to an unmatched breadth of expertise."
Wyzant also has plenty of helpful resources you can access online before even booking in with a tutor. We spotted worksheets and detailed explanations of concepts in subjects including math, English, Spanish, accounting, history, study skills and test prep, and an Ask An Expert section where you can get help with word problems or ask something about the latest book you're studying. There's also a Wyzant blog with tips on everything from how to learn coding to picking up a second language.
A comprehensive e-learning platform, it's our top pick for the best online tutoring services.
Wyzant review: How it works
Wyzant operates through live, 1:1 lessons, which learners can book in advance using the Wyzant website or mobile app. In order to book in, simply answer a few questions about the subject you need help with, whether you'd prefer in-person or online classes, the academic level required (e.g. elementary, high school, college), the amount of tutoring you'd like (one session, a few, weekly), availability and when you're ready to start. You'll be matched with a selection of tutors that fit your criteria, and you can read about them and contact them ahead of booking a slot. You can also start tutoring the same day if required.
The live, 1:1 tutoring aspect, with both in-person and online options, is one benefit Wyzant offers students. There are a wealth of online resources to benefit from, too: if you take a lesson on Wyzant's online platform, the lesson can be recorded if the tutor has opted in for that feature. Students can access recordings for 30 days and request that a lesson be recorded in advance. Students can also save the interactive whiteboards from lessons to use for future studying.
Wyzant review: Ease of use
As mentioned above, Wyzant specializes in live lessons, offering a 1:1 experience for those looking for in-person or online tutoring. In-person lessons can take place anywhere the tutor and student agree; typically, they are based in local coffee shops or libraries. This in-person option is what really sets the platform apart; other sites, like TutorMe and eTutorWorld, operate purely online.
It's easy to get started with Wyzant: simply answer a few questions about what you need help with, and you'll be matched with a suitable tutor. Learners can read through tutors' profiles and message them before deciding who they want to work with. If you know that you're going to want to set up a regular thing, no problem: learners can book multiple lessons in advance on Wyzant, for added convenience. Using the website or app, learners can search, message and coordinate times with their tutor.
The online Wyzant platform includes a digital whiteboard to help with teaching. Tutors use the platform to upload documents, while visualization tools like text, drawings and backgrounds all help to support the session. Whiteboards can be saved from one lesson to the next, so a student can use the lesson as a study aid whenever required (recorded lessons are available for 30 days after a session). Students can schedule regular tutoring classes or book in for one-off sessions as required.
Wyzant prides itself on its flexibility, affordability and convenience, so you'll find tutors for kids of all ages, whether they're just starting school and need help with phonics or they're after extra support with the LSATs. In addition to subjects like math, English, science, computing, history and languages, Wyzant has tutors specializing in various hobbies, like art, film and music.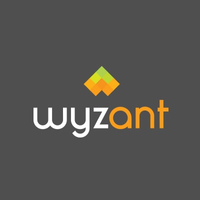 Check out all tutoring options on Wyzant
With its excellent coverage across all subjects, and carefully selected tutors, Wyzant is a great tutoring option for anyone who wants to help their child get ahead in their education.
Wyzant review: Pricing
Wyzant's pricing is competitive; in fact, it might be one of the most affordable options available, with rates starting from just $10 per hour (each tutor determines their own hourly rate). The only platform we've seen offering cheaper tutoring rates is Preply, where classes sometimes start at just $4.
According to a representative from Wyzant, an average session tends to cost between $35-$65 per hour (it varies by age and subject type, with specialized subjects costing more; we have spotted tutors costing $100 or more an hour on the site). The pricing is pay-as-you-go, and students don't need to use the full session.
Wyzant doesn't have any sort of assessment process or student guarantee for learners. There is a Good Fit Guarantee with refunds for students after the first hour of a session if it didn't meet their requirements.
We've combed through dozens of reviews from happy students who have established good relationships with their tutors and were satisfied with the service. Unhappy reviewers have criticized the platform for taking payments for sessions that didn't happen.
Wyzant review: Tutors and students
While Wyzant welcomes learners from across the globe (for online lessons), all Wyzant tutors are based in the US. There are also bilingual tutors who can teach kids in a range of languages.
In terms of hiring tutors, Wyzant asks for potential hires to submit a written statement explaining their qualifications in a specific subject. Occasionally, Wyzant also requires potential hires to take proficiency quizzes before they're able to start tutoring. Some Wyzant members have expressed the desire for the company to run background checks on all tutors, but overall, we've seen lots of positive reviews for tutors online.
From a tutors' perspective, we've also seen lots of four and five-star reviews for Wyzant, which takes a 25% commission from their fees. Based on online reviews, tutors enjoy the flexibility and gain satisfaction from feeling they're helping students, which they believe Wyzant does.
Should I choose Wyzant?
The pandemic opened many parents' eyes to the benefits of tutoring, especially online. Wyzant has not only seen an increase in elementary school parents looking to supplement their child's education (searches for kindergarten were up 9,136%, year-on-year), but also in terms of how many students were learning virtually. Prior to the pandemic, around 65% of students were working with tutors online, while 35% were meeting them in-person. Now, online tutoring accounts for 95% of all lessons, although from May 2021, a small percentage of students has returned to learning in person.
Online tutoring platforms like Wyzant provide additional help to students at all ages. With a vast selection of tutors across 275+ subjects, you can be confident that you'll find someone to meet your child's needs, even if you need same-day tutoring. The ability to chat with tutors via the app or website ahead of time can also help give you a sense of whether they'll be the right fit or not.
Wyzant also wins points for affordability; while most tutors do start at $30 an hour and up, there are options for $20 or less (you can filter by price to see who is your most affordable choice). Some start at $10.
The whiteboard feature is another bonus: students can use their lesson to study from time and again, as well as re-watching recorded lessons for the next 30 days.
Finally, Wyzant's online resources are impressive, whether you need the answer to a specific math problem or reminding of a grammatical concept. Plus, they're free to access for members and non-members alike.