If you're in the market for new eyeglasses, GlassesUSA's President's Day Sale may just be the perfect event for you. From today (2/16) until 2/17 only, snag frames for a whopping 60% off and free lenses with code: USA60. But you need to act quick - this GlassesUSA sale is only valid for two days!
GlassesUSA ranks as one of the best eyeglasses online providers, and snags the number one spot as the best overall site for prescription glasses. This is no small feat - even with so much competition from other sites, GlassesUSA stands out with a huge selection of both own-brand and name-brand frames to choose from and a virtual try-on tool. We also love the range of costs: there are affordable options at around $40 with more expensive options. Not convinced? Check out our GlassesUSA review to see if it's the right fit for you.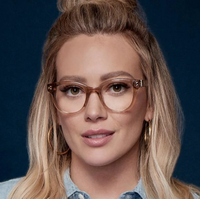 Right now, GlassesUSA has a fantastic selection of eyeglasses and sunglasses that were created in collaboration with Hilary Duff. The frames are modern, stylish, and right on trend. There are even some more unique designs so your frames stand out from the crowd. There are also frames designed by popular eyeglasses brands like Ray Ban, along with luxury brands like Versace, Prada, and Gucci. Browse single vision glasses, multifocal, sunglasses, sports glasses, kids glasses, contact lenses, digital protection and much more while you're there.
GlassesUSA offers a good support service too - in addition to 60% off you get free lenses, and free returns within 14 days after delivery. On a tight budget? You're in luck: you can splurge on some fabulous frames without breaking the bank with this deep discount.