If it's a GlassesUSA discount that you need, then you're in the right place. That's because, to welcome in the New Year, GlassesUSA is currently promising 60% off eyeglasses and sunglasses, with the eyewear that you buy being shipped to you for free too. The GlassesUSA discount code that you need is DEAL60 and covers frames only with basic RX lenses. Just apply it when you check out.
While that means BLUEASE category, premium, sale and new arrival tagged frames are not eligible for the discount, you still find plenty of choice available, especially as GlassesUSA is rated so highly when it comes to delivering the best eyeglasses online. It's so good, in fact, that GlassesUSA is our top choice overall if you want to buy glasses from the comfort of your home (and who wants to venture outside right now?) standing out in particular for the hugely impressive range of frames and lenses that it has to offer.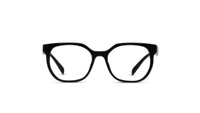 60% off glasses and sunglasses at GlassesUSA
Use the code DEAL60 at the checkout to get 60% off frames only with basic RX lenses. There's plenty of choice with this deal, and you can save over half the usual price right now.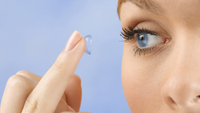 25% off all contacts at GlassesUSA
Input the code CONTACTS25 in the shopping cart and save 25% on this type of eyewear at GlassesUSA. And if you spend over $120, you could get a free pair of free glasses as well.

But that's not all that GlassesUSA has to offer in terms of discounts on its site, nor where its excellence ends. Indeed, GlassesUSA features prominently in our rundown of the best contact lenses online too, and using the discount code CONTACTS25, you can get 25% off all contact lenses also. Spend more than $120 on your lens order, and you'll be entitled to a pair of free eyeglasses or sunglasses as well - simply enter the code FREE-GLASSES in the cart and a coupon will be emailed straight to your inbox.
And if you wear multifocals, you can currently save up to $125 on GlassesUSA orders with progressive and bifocal lenses. The more you spend, the bigger the savings that you can make, and there's free shipping here too. Here's the GlassesUSA discount codes that you need, and the range of savings on offer:
$50 off $199 using code: MULTI50
$75 off $249 using code: MULTI75
$125 off $409 using code: MULTI125
If you've never used GlassesUSA before, or even purchased eyeglasses or contact lenses online, you won't find a better retailer from which to make your maiden purchase. And should you want to find out how you can lower the cost of looking after your eye health even further, our guide to the best vision insurance is an excellent place to start.