AT&T Wireless is one of the big three networks to span the US with an extensive 4G and high-speed 5G coverage offering with the latter offering access to over 230 million people nationwide. All that puts it in our best cell phone providers guide but not at the top as it's very expensive.
For 4G coverage AT&T is beaten by Verizon Wireless, and for 5G coverage it's T-Mobile that takes the crown. But AT&T has its own unique selling points, like a super fast 5G network which is rated as the overall average fastest and most consistent in the US – but more on that below.
There are plans for those that want unlimited everything, money no issue. There are also prepaid plans for those that want to make a saving but still get a good chunk of data. And plenty more options in between. More savings can be made by taking out multiple lines and there are special deals for veterans and military personnel.
A unique perk is the inclusion of HBO Max on the top unlimited plan, so if you're paying for that anyway, or were going to, it's worth taking away that cost from this price when comparing to the competition. Also the inclusion of 100GB of uncapped 5G data is a big draw here over the competition.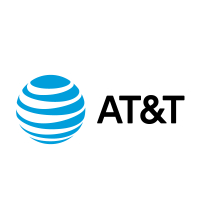 AT&T Wireless: Unlimited plans
Prices from $35 per month
Top end is $50 per month
Despite offering some of the fastest speeds and best coverage in the US, AT&T manages to offer some pretty competitive pricing when it comes to unlimited pay monthly plans - all of which come with 5G data.
At the most basic end is the lowest priced plan which starts at $35 per month plus taxes and fees. While you do get unlimited talk, text and data, at this level AT&T says it may slow data speeds when the network is busy. You also get unlimited everything to Mexico and Canada, SD streaming, automatic fraud blocking and spam risk alerts plus unlimited texting from the US to over 120 countries.
Jump up to $40 per month and you won't have data slowed until after 50GB of use. As well as everything above you also get 5G and 15GB mobile hotspot.
Or go for the top $50 plan and you will have full speed data for the first 100GB. In both cases slower data is only in place when the network is particularly busy. On top of everything above you get 30GB of mobile hotspot use, HD streaming and HBO thrown in for free.
AT&T Wireless: Prepaid plans
From $30 per month
Tops out at $75 per month
If a contract for pay monthly deals doesn't appeal then a prepaid plan could be a good option. These mean you don't have a credit check and there is no annual contract at all. These start at $30 for the month if you use AutoPay, or $35 without and all come with 5G data. That's actually pretty good, even next to the likes of Mint Mobile, a cheaper provider that piggybacks on the networks of the big three.
That $30/35 starting plan gets you unlimited talk and text plus 1GB of data, which rolls over if you don't use it all. You can also stream HD video, mobile hotspot, unlimited text to over 100 countries and a multi-line discount option. You will have to pay per use on talk, text and data to/in Mexico and Canada.
Jump up to $50 or $40 with AutoPay and you get all that plus 8GB of data and free Mexico and Canada talk, text and data.
Make the stretch to $65 per month or $45 with AutoPay and you get unlimited data but need to ad-on the mobile hotspot.
Or go top-end at $75 per month, or $55 with AutoPay to get all that plus 10GB of mobile hotspot data included. This is on the expensive end, and we'd probably recommend you looked at a provider like Visible instead.
AT&T Wireless review: Coverage and speed performance
True 5G with 1 Gigabit speeds
One of the best for coverage
AT&T consistently does well on coverage and speed tests, no matter which independant scorer you look at. It's main competition from the other big three usually struggles to keep up. For 4G coverage AT&T covers most of the US nationwide with very few holes.
For speed AT&T was given a score of 41.23 by Speedtest.net which rated T-Mobile second at 33.69, Verizon third at 31.53. AT&T was also found to have the highest consistency score with 79.7 percent of results meeting or exceeding 5 Mbps thresholds for downloads.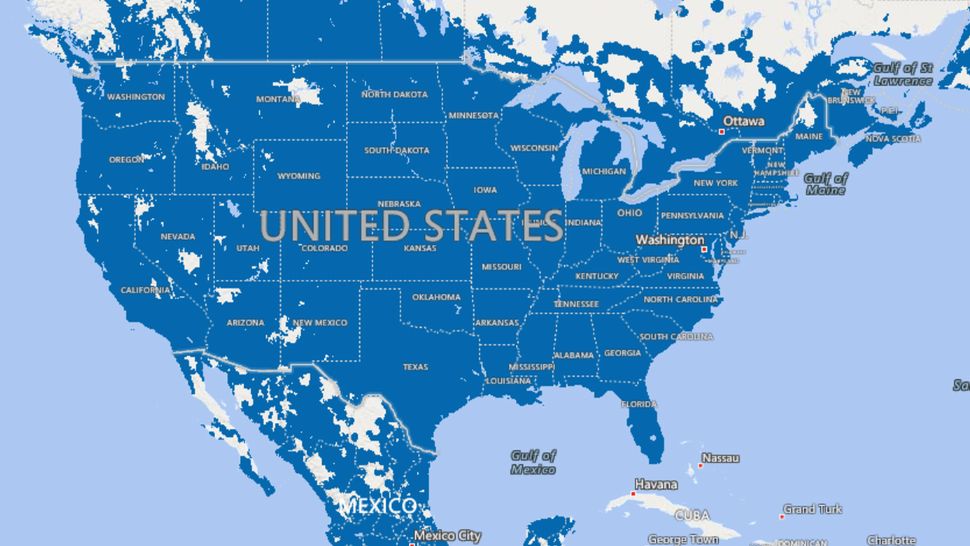 AT&T Wireless user reviews and satisfaction
Three out of five on ConsumerAffairs
A- on BBB
According to user reviews aggregator ConsumerAffairs, AT&T gets an average rating of just over three stars out of five based on 697 ratings in the last year. This is good when you consider that more people come on there to complain generally, unless it's a stand out good experience that drives them to write a review. Positives points include excellent roaming in other countries, great customer service and efficient billing. Negatives include poorer signal on prepaid and deals ending leaving customers without cheaper payment they'd joined for.
One review, by Joan of New Port Richey, FL, said: "AT&T has always given me the best rate. I have been using them for over 12 years. I remember when I had my new iPhone… and the screen broke within a month. AT&T was so kind to give me a credit to purchase a new one…They have always been there for me, and I will always be their devoted customer."
The Better Business Bureau (BBB) gives AT&T a rating of A- which is very good. However there are plenty of complaints on there with an average customer reviews rating of just one star out of five based on 3,455 reviews. That said, 17,385 complaints have been closed in the last year.
One review, by Hunter H, said: "Service is not too bad -- until you decide to change providers. Then you discover that they provide no means to do so! Am investigating class action lawsuit for failure to provide any means to unsubscribe from their service."
Should you choose AT&T Wireless?
AT&T Wireless offers some of the best coverage in US with the fastest raw speeds out there. The reality of ratios can mean those speeds aren't always as fast as the competition but that can depend on your plan and location. Customer service, according to users, is good while the plans are varied with affordable options available and nice perks like free HBO for top end unlimited plans.
There should be something for everyone here, with discounts for veterans and family plans. If you get a good signal in your area this could be a decent option for your cell phone carrier.
If you're undecided on the handset you want, check out our best smartphone guide, while we also rank the best prepaid cell phone plans. Take a look at our cell phone coverage map of the US to find out who has the best network in America.