Image 1 of 18
Image 2 of 18
Image 3 of 18
Image 4 of 18
Image 5 of 18
Image 6 of 18
Image 7 of 18
Image 8 of 18
Image 9 of 18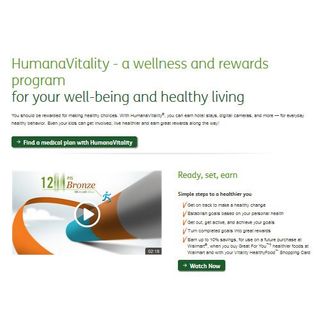 Image 10 of 18
Image 11 of 18
Image 12 of 18
Image 13 of 18
Image 14 of 18
Image 15 of 18
Image 16 of 18
Image 17 of 18
Image 18 of 18
Humana is among the best health insurance providers because it provides a large variety of health insurance plans at some of the lowest rates of those we evaluated. If you live in one of the 22 states in which Humana operates, it should be on your list of insurance plans to look at when doing your own pricing and comparisons.
One drawback of Humana is that it only covers 22 of the 50 states, primarily the lower half of the U.S. and up through the Midwest. However, if you have a nationwide PPO plan, you can still find a provider across the country. This is important to know if you have children under your plan who move out of state. This is not the case for HMO plans, although if you have an emergency, your care may be covered.
You can find a good variety of plans. In our testing, we found it to be consistently above average in the number of options it gave us for our test cases – usually around a dozen plans. The plans may include dental, according to the requirements of the state or your preferences. Humana can also add on vision plans.
Humana also includes home healthcare in many of its plans. This is an important consideration for people who are older or who have chronic illnesses that might affect their ability to manage care on their own. Home health includes ongoing care for the homebound, transition care for those recovering after a hospital stay and SeniorBridge, which is especially for the elderly homebound.
Humana does not provide short-term plans. Thus, it's not a good health insurance provider to consider if you only need to cover a temporary gap between insurance, such as between changing jobs or waiting for your new job's insurance to begin. It also does not generally provide international coverage, so you may want to consider a different company or an upgrade if you plan to travel abroad. If you purchase the Humana Medicare Advantage plan, you get international coverage.
For our tests, we examined policy options for single non-smokers ages 35, 45 and 55. We priced plans for each of these cases across five zip codes, and then averaged highest- and lowest-priced plans. The prices were, across the board, less expensive, by about $100 to $300 annually. Although not the cheapest of the health insurance providers we tested, it is among the best three for price.
Because your policy costs depend on multiple factors, our case studies are only benchmark guides. We encourage you to select three or more insurance providers and obtain quotes yourself to find the policies that best meet your individual needs. With all of the providers on our list, we were able to secure quotes in a matter of minutes, yet could save you hundreds of dollars a year.
In addition to better-than-average premiums, Humana offers wellness features. Many health insurance companies have started providing information and tools online to help their clients take charge of their health, but Humana has taken this a step further. First, it offers HumanaVitality, an online rewards program for developing healthy habits. You can use the points for discounts on healthy foods, plus products and services from movie tickets to sports equipment.
Second, it has Humana Guidance Centers in its client states. These are physical centers where people can attend cooking and exercise classes, join social activities and attend seminars. You don't have to be a Humana policy owner to attend a guidance center activity, but there are agents at each center to answer questions about this health insurance provider and the policies.
Humana has 24-hour phone service for medical advice; it also has extensive information online, including member guides that explain their policies. If you are hearing impaired, you can find a TTY extension to communicate via phone.
It has 200 interpreters available for 200 languages; they have experience with medical information, so they can provide accurate translation. You can also click an option to display the website in Spanish.
The mobile app lets you access your account information, view your coverage, find a doctor or pharmacy, set yourself medication reminders or set text alerts and access the Humana Vitality dashboard. You can also get a separate mobile app for the HumanaVitality program to record and redeem points.
You can also order prescriptions online using the Humana RightSource program. You can get a three-month supply of prescription medications so you only need to renew four times a year or if your prescription changes.
Humana is only available in about half the United States, but we think it's one of the best health insurance providers because of its good number of plan options, inexpensive prices and strong wellness programs that encourage a lifetime of health.
It does not offer short-term coverage plans, but does have plans that include home health. Further, it seeks to develop a sense of community with its guidance centers. While we suggest you comparison shop at least three or more health insurance companies to find the best one for you, Humana should be on that list if you live in one of the states it covers.
Need a better alternative?
Best Health Insurance Providers 2019
Top Ten Reviews has reviewed the Best Health Insurance Providers so that we're able to offer you the authoritative buying advice you expect.