Newegg has kicked off its sixth annual FantasTech sale, offering savings on a huge range of products including some of the best laptops, home computers, and much more. Basically, if Newegg sells it, there's a good chance it's on sale right now.
Absolutely fabulous name aside, the FantasTech sale is an excellent chance to upgrade the technology in and around your home while making some great savings in the process. There's simply too much to cover here, but we've broken down the sale and found a few standout deals that we think you'll love.
The living room is where we spend most of our time at home (when we're awake anyway), so it's important to kit out this family hub with the best technology to keep you and your family comfortable and entertained throughout the day. And that all starts with the focal point of the room: the television.
Newegg has a few great deals on some of the best TVs at the moment, but the one that particularly caught our eye was a 32% saving on the Samsung QLED Q90 Series 55" (see below). We reviewed the Samsung Q90R QLED TV earlier this year and gave it top marks thanks to its exceptional picture quality, especially when it comes to colors and brightness. The model on sale here is the latest version is this line, hot off the presses for 2020 so it's even better.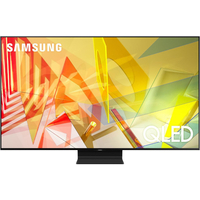 Save 32% on the Samsung QLED Q90 Series 55" | Was $2199 |Now $1497 at Newegg
The Samsung QLED Q90 is one of the most vibrant and colorful 4K TVs that we've seen, while managing to offer the deep blacks that QLED has struggled with in the past. This is the cheapest we've seen this TV selling for so far too, making it particularly special.
There's also an absolute mountain of home computers and laptops on sale in Newegg's FantasTech sale, but the vast majority of them favor the gaming side of things. There are laptops and desktops from ASUS's Republic of Gaming (ROG) and MSI along with plenty of peripherals including monitors and WiFi routers.
The deal that caught our attention was this huge saving on the WD Elements 6TB USB 3.0 Desktop Hard Drive, which you can buy for just $102.99 plus shipping if you use the promo code "FNTSTECH73" during checkout. The 2TB version of this hard drive topped out our best external hard drives buying guide, but we think this deal makes the value on the 6TB version almost impossible to ignore.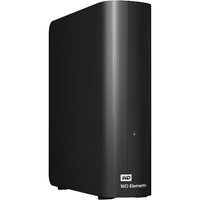 Save $87 on the WD Elements 6TB Hard Drive | Was $189.99 | Now $102.99 at Newegg
Western Digital are top dogs when it comes to external hard drives, and with this 6TB model you'll never run out of storage space for your family photos ever again. We've never seen this model this cheap before either.