There might not be such a thing as a free lunch, but with the launch of Sling Free, there is at least some free TV to watch while you eat. Sling Free is a new, free version of Sling TV which gives you access to over 5000 TV shows and movies including Hell's Kitchen, Rick and Morty, and ABC News Live.
We reviewed Sling TV recently and found it to be a compelling alternative to cable television that differentiates itself well from the best TV streaming services, by offering a more traditional TV experience, but without the actual need for cable. The one downside that we did flag up was that the costs can become as steep as cable subscriptions if you choose to buy the extra channel bundles.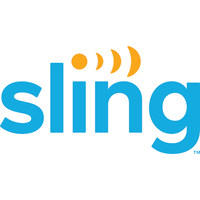 Get Sling Free today - No credit card or registration required. Enjoy over 5000 TV shows for free including classics like Roxanne and Third Rock from the Sun.
It seems that Sling heard what we said, because it has since dropped a completely free version of its TV streaming service. This isn't an introductory offer either, it's completely free and there is no credit card sign up or registration required to start enjoying Sling Free. The library of shows is nowhere near as extensive or up to date as Sling TV, but that's to be expected. Some shows also offer a season for free, while the rest are locked behind Sling TV's paid subscriptions, offering you a taster to see if it's worth subscribing. If you're curious about Sling TV's paid services, check out our Sling TV review to find out our full thoughts.
If you're interested in Sling Free, all you have to do is head to the Sling website and click on the watch free now button to jump straight in. Alternatively, you can find Sling Free on Roku, Amazon Fire TV, Android TV or Android mobile devices. So head over and check out Sling Free. You've got nothing to lose, other than a few hundred hours of your life.