If you're looking for the best cheap iPad deals, you're in the right place. In this article, we'll help you choose which is the best iPad for you – and we've scoured the internet to bring you today's cheapest iPad deals for each model, too.
There's now a huge range of iPads to choose from, ranging from the thin and light iPad Air and compact iPad mini, through to the powerful iPad Pro, which can be used as a laptop replacement.
If you're not sure which is the best iPad for you, we've posted some handy advice for how to pick the right iPad at the bottom of this article – just hit the link to jump straight to it.
Or, if you already know which model you want, you can head straight to today's best cheap iPad deals. Our price comparison tool automatically updates as new offers go live, so you can be certain you're seeing today's lowest iPad prices, anywhere, in our list.
How to get a cheap iPad deal
Why you can trust Top Ten Reviews Our expert reviewers spend hours testing and comparing products and services so you can choose the best for you. Find out more about how we test.
First, here are some pro tips for how to get the best iPad deal possible...
Is age an issue? Every time Apple releases a new generation of iPad, the older models get a price cut. If you don't mind slightly older hardware, this is a great way to pick up a brilliant cheap iPad deal
Wi-Fi or 3G/4G? Modern iPads come in two versions. One is Wi-Fi only, which means you need to connect to a wireless network to get the internet. The other is a 3G or 4G iPad, which lets you insert a SIM card for cellular data, giving you access to the internet wherever there is signal. These versions are more expensive, and require a data plan.
How much data do you need? If you go with a 3G/4G iPad, think about how much data you need each month. For light web browsing (and using Wi-Fi to download apps), 500MB-1GB will be fine. If you want to stream videos and do a lot of browsing of image-heavy websites, 2-10GB will be better. Remember, the more data you get each month, the more expensive it will be.
The best cheap iPad deals right now
The current version of the iPad is the best iPad to go for if you want an all-round performer that's also subject to the best cheap iPad deals. It's not the most powerful model on sale, but it still offers fantastic value. It's compatible with the Apple Pencil, which makes it the cheapest iPad to use the stylus, and the 9.7-inch screen offers plenty of space to doodle.
It's also made of the same premium metal body as the rest of Apple's iPad range, but it's ever-so-slightly thicker than the iPad Air 2 or iPad Pro, at 7.5mm. With the Touch ID fingerprint sensor included, iOS 12 installed as default and up to 10 hours of battery life when web browsing or watching videos, it's the ideal iPad for watching movies on, and a great all-round choice if you're not going to use it for heavy productivity tasks.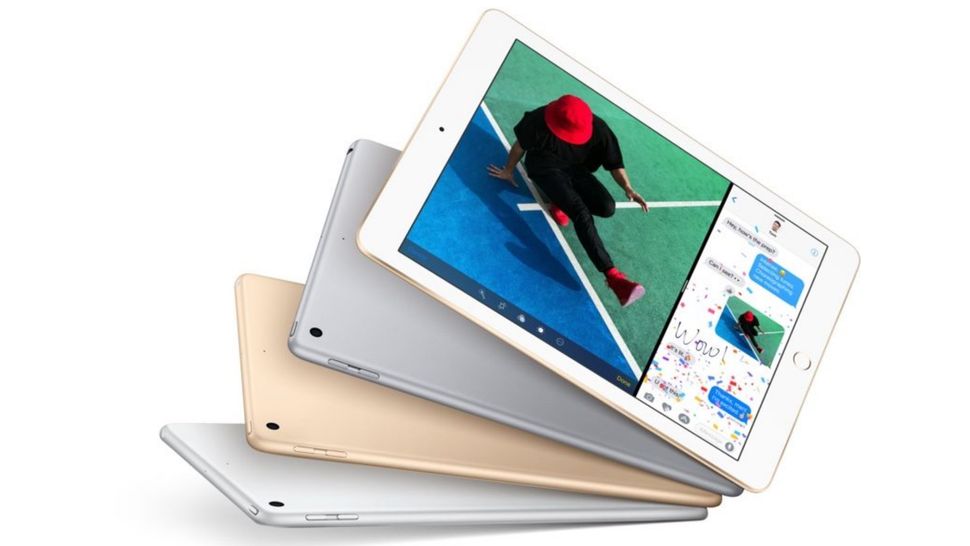 Apple didn't offer a huge upgrade when it introduced the iPad (2018). And while that disappointed some, it was good news for others – because the price of the older iPad (2017) dropped. With the 2017 version, you still get an excellent tablet experience, and if you don't mind slightly older hardware, this is one of the most affordable ways to pick up an Apple tablet.
It also means that the iPad (2017) is subject to some of the best cheap iPad deals available right now. If you're on the lookout for a cheap – yet still feature-rich – iPad, the 2017 model is definitely worth considering.
The iPad Pro 11 (2018) is our pick for the best iPad you can buy right now. And while this is a premium iPad, there are still some good deals to be found if you look around. Luckily, our price comparison tool is doing all the hard work – check the widget above for today's very best prices for the iPad Pro 11.
This is Apple's most powerful tablet and if you combine it with the new keyboard cover folio, you'll get a laptop-like experience. The Apple Pencil magnetically clips onto the frame of the new iPad Pro, allowing you to easily store the stylus when not in use.
This is primarily a professional-orientated iPad – hence the top-level specifications and price – however it isn't all work and no play. The huge and vibrant screen, coupled with excellent built-in speakers, makes it a fantastic iPad for watching movies and TV shows. One of the only downsides is that it doesn't come with a headphone jack port.
If you're a creative who wants a big screen to view and edit your work – or to create digital art using the Apple Pencil – then the iPad Pro 12.9 (2018) is the best iPad to get. This is a high-end iPad that combines Apple's most powerful hardware into a sleek and stylish design. It's powerful enough to replace your laptop, and you can also use it to make video calls, play games and much more. It's the ultimate creativity and workflow tool, with its huge screen, useful peripherals and snappy iOS.
That huge screen really is a thing of beauty, and there are four powerful speakers included as well, plus plenty of processing power and storage space to boot. Battery life is a little on the small side, though, and even though there are some decent iPad deals to be had, this is still a very expensive model. If you want a smaller and cheaper iPad, consider the iPad 9.7 (2018) at the top of this list.
As with all models of iPad, when a new iPad Pro is launched, the older models get a price cut. The iPad Pro 10.5 came out in 2017, which means that there are some great cheap iPad deals available, but it still has some relatively recent components. And while it has a smaller screen than last year's iPad Pro 11-inch, there's not too much difference.
The display is a ProMotion Retina HD screen, which is bright and vivid, and in our opinion its best selling point. By 2017, Apple had mastered making slim bezels that surround the screen, and that expertise is evident with the iPad Pro 10.5, which despite the bigger screen, actually has a body that's around the same size as 2016's iPad 9.7.
It takes advantage of the Apple Pencil and several tablet-focused iOS 12 features like the dock, Control Center and Instant Markup with the stylus. Don't be put off by its age – this is still a fantastic iPad.
This is another example of how slightly older hardware can result in some of the best cheap iPad deals on the internet. The 2017 version of the 12.9-inch version has a large screen for working on, and it's still a mightily powerful tablet. As well as the large screen, it has four speakers, and is compatible with the Apple Pencil and Smart Keyboard. It's still pricey compared to the smaller iPads on this list, but it's the cheapest way to get the largest iPad.
The 2016 edition of the iPad Pro 9.7 is the best iPad Pro for getting cheap deals on, due to its age. It still comes with some of the features we love about modern iPad Pros, including a large 9.7-inch screen, and a thin and light body at 240 x 169.5 x 6.1mm, and 437g – which makes it every bit as thin and light as the iPad Air 2.
It's still a decent performer, with an A9X chipset and 2GB of RAM, four speakers for serious media consumption, a beautiful True Tone screen (which adapts the color and tone of the screen to your environment), and the ability to use the Smart Keyboard and Apple Pencil with it. It comes with up to 256GB of storage, which should be plenty of room to store photos, videos and apps, and now that it's three years old, you should be able to find some very tempting iPad deals.
The iPad Air is back with this 10.5-inch version, which sits in the mid-range between the iPad 9.7 and the iPad Pro 11. It's cheaper than a lot of the iPads on this page, so you're more likely to find some of the best cheap iPad deals with this model, but just because it's cheap (for an iPad), doesn't mean it lacks features. It's compatible with Apple's Smart Keyboard Cover, so you don't need to deal with tricky Bluetooth keyboard connections and it's powered by Apple's A12 chipset, which is the same one found in the iPhone XS.
The iPad Air 2 is another model that gets some brilliant iPad deals from time to time, thanks to its age. It's particularly long in the tooth, so the best cheap iPad Air 2 deals are usually for used and refurbished models. If you buy these from trustworthy places, it could mean getting a real bargain. However, if you're looking for a brand new device, it may be worth considering the newer 9.7-inch iPad, which costs around the same price, and offers more modern features and better performance.
The original iPad Air can still be found online, and there's some very good iPad deals on offer for this older model. Despite its age, it remains an impressively thin and light tablet, and while the hardware is now quite outdated, it's still a decent performer if you use it for light tasks. Like the iPad Air 2 above, most of the deals for the original iPad Air will be for used or refurbished units. If you don't mind that, you can save a lot of money. Otherwise, check out some of the more modern iPads on this page.
The iPad mini got a brand new refresh this year, with Apple cramming the latest hardware into the iPad mini's famously small body. It gets a gorgeous new retina screen with a 2048 x 1536 resolution. This resolution crammed into a 7.9-inch screen results in a seriously sharp display. Meanwhile the battery lasts up to 10 hours – plus you get the most up-to-date version of Apple's iOS software and a brand new A12 Bionic Chip, which even outstrips the most recent regular 9.7-inch iPad. Because it's so new, it means cheap deals aren't as easy to find, but there are still some bargains to be had.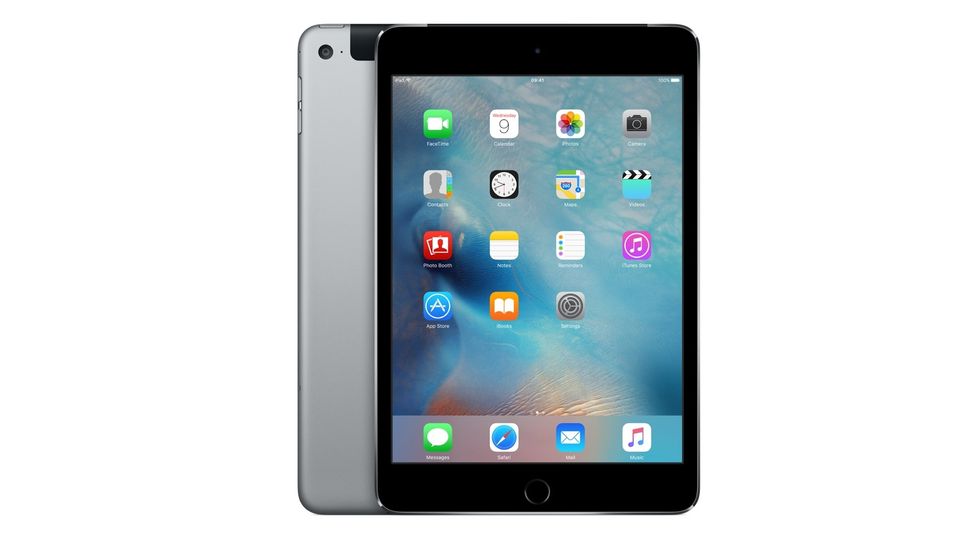 If you want some more compelling cheap deals for an iPad mini, compared to the newer version above, then the older iPad mini 4 is definitely worth considering. Before the 2019 version, the iPad mini 4 was widely regarded as one of the the best 7-inch tablets ever made. Now that Apple has released the iPad mini (2019), it's stopped making the iPad mini 4. But the good news is this means there are some excellent iPad deals to be had, if you're ok with the slightly older hardware. It still offers a stunning display, and the 10-hour battery life will keep you occupied on long trips – all while maintaining that small and light body we love.
Browse more of the best cheap iPad deals
Which is the best iPad to buy?
Since the launch of the original iPad, there have been a number of different variants and models released. Here's what you need to know to pick the best iPad for your specific needs.
Standard iPad: Currently on its 6th generation, this is the best iPad all-round for most people. It offers a big 9.7-inch display, which makes it a great choice for reading and watching videos; it's thin and light; and it's powerful enough to run apps quickly. It's also priced in the mid-range, at $329.
iPad Air: Currently on its third generation, the iPad Air offers a similar experience to the iPad, but with a larger 10.5-inch display, and a slimmer and lighter design. These advantages come at a premium, which is why the iPad Air costs slightly more at $499 RRP.
iPad mini: This is the smallest version of the iPad, with a 7.9-inch display. The iPad mini is in its fifth generation, and it's the best iPad for anyone who wants a tablet they can easily carry around with them. It's also a good choice for kids, due to its smaller size and lower price. And it's the cheapest iPad you can buy new, with an RRP of $399/£399.
iPad Pro: This is the only model of iPad that offers two different screen sizes – 11-inch and 12.9-inch model – making it the largest iPad by far. Currently in its third generation, the iPad Pro is great for watching media, as well as for productivity. It features the most powerful tech of any iPad, enabling it to be used as a laptop replacement – you just need to buy a keyboard attachment. It's also an excellent tool for digital artists, giving a large canvas that works brilliantly with Apple's Pencil stylus. The iPad Pro is also the most expensive iPad – and the least likely to see substantial price cuts – at $799 for the 11-inch model.