Contact Lens King has a reputation for great customer service, easy ordering and quick delivery, cementing itself as a popular destination for stocking up on the best contact lenses online. The company started in 2004 and offers discounts of up to 70% on select products. It stocks major eyewear brands, with orders generally shipped within one business day after your prescription has been verified.
In our Contact Lens King review, we explain that while the site isn't the place to go to if you want to snap up a pair of the best eyeglasses online, it does offer a small range of reading glasses in a choice of bold colors and stylish frames.
Here we look at the company in terms of its product range, discounts and offers, what existing customers have to say about the service they've received, and what the Contact Lens King delivery, returns and refunds policies entail. We'll also look at whether it's setup to work with the best vision insurance companies to save you time and effort.
Contact Lens King review: At a glance
Impressive selection of common brands
User-friendly website
Orders are usually shipped within one business day
Quick and simple reordering
Discounts of up to 70%
Average user review rating of 4.7 out of 5 stars
Runs regular discounts and promotions
Accredited by the Better Business Bureau with an A+ rating
Customer service representatives available Monday to Friday
Contact Lens King review: What's on offer
Contact Lens King stocks contact lenses from 23 of the most well-known manufacturers. If you're looking for an impressive selection of big-name brands, you'll find it here, but the exclusion of smaller brands means you might miss out on some of the more competitively priced contact lenses on the market. That said, with Contact Lens King discounts of up to 70% available, you won't be short of money-saving offers.
As we explained further up in our Contact Lens King review, the retailer offers almost everything you'd expect. There's daily, weekly, and monthly disposables, plus a wide range of specialty lenses, including toric, multifocal and bifocal. You'll also find a variety of colored contacts in stock.
Contact Lens King has an easy-to-navigate website and ordering couldn't be simpler. Select your desired brand and pack, enter your prescription information, and your order will be shipped within 24 hours. Once you've set up your account, your prescription is stored for fast and simple reordering.
As you've probably guessed from the name, this company is mostly focused on contact lenses, but they do stock a small selection of reading glasses, as well as an eye solution. If you're looking for a one-stop-shop that stocks a big selection of contact lenses and eyeglasses, we highly recommend reading our GlassesUSA review, or our Zenni Optical review for more budget options.
Contact Lens King review: Prices and brands
From Acuvue to Proclear, Contact Lens King stocks some of the world's leading and most trusted contacts brands. With up to 70% savings and orders delivered straight to your door, this is one of the lowest-priced contact lens sites we've reviewed.
A 30-pack of Focus Dailies starts from as low as $17.95, while a six-lens box of Acuvue 2 costs $19.95. At the higher end of the scale, but still costing a lot less than many retailers, a 90-lens box of Proclear 1 Day Multifocals starts at $62.95. Contact Lens King offers regular sales and discounts throughout the year, usually during holiday periods like Thanksgiving and Christmas, which can save you an extra 10%. You'll also get $10 worth of credit for every friend you refer.

There are some hidden costs that are worth considering, though. Contact Lens King doesn't currently offer free shipping, and it also doesn't offer a price match guarantee. This means that online retailers initially appearing more expensive may actually end up being the cheaper option. For a company that does offer free shipping and a price match guarantee, read our glowing 1800 Contacts review.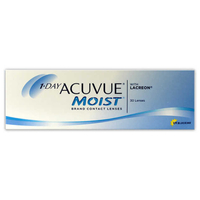 1 Day Acuvue Moist | $49.95 at Contact Lens King
Perfect for dry or sensitive eyes, the unique moisture cushion in these lenses locks in moisture all-day long. They also offer high UV protection, blocking 80% of harmful UVA and 95% of UVB rays.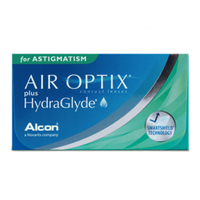 Air Optix plus HydraGlyde | $57.95 at Contact Lens King
Grab this six pack of monthly disposable toric lenses with SmartShield Technology to prevent deposit build ups. The HydraGlyde Moisture Matrix helps the lens surface retain water for a comfortable wearing experience.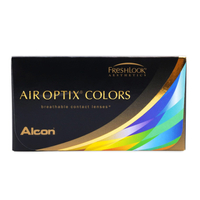 Air Optix Colors | $83.95 at Contact Lens King
Fancy mixing up your look? Grab a six-lens pack of monthly disposable contact lenses in colors ranging from vibrant gemstone green and amethyst to subtle blue and grey.

Contact Lens King review: User reviews and company rating
You don't have to look far to find plenty of five-star reviews from existing Contact Lens King customers. With an average rating of 4.7 out of 5 stars on Trustpilot, one reviewer says: 'I've been getting my contact lenses from CLK for years. They are quick to ship and provide the exact contacts from my prescription. The contacts are not short-dated and have expiration dates 2-3 years out from when I receive them. Best prices and awesome service.'
Another customer said, 'Contact Lens King is where everyone should go to purchase their contacts. It's quick and easy and delivery is prompt. They contact your doctor first then when they get approval they send your contacts right out! Contact Lens King gets an A+!!!'
While there are plenty of glowing reviews to be found, some of the lower ratings center around discount codes not being recognized. For a company that has a reputation for excellent customer service, some reviewers have reported a reluctance on the part of Contact Lens King to refund the difference. On any product, if shopping with a discount code we'd recommend you ensure this has been applied at checkout before parting with your money.
For a company that seems to hit the mark on dispute resolution almost every time with near-perfect reviews, have a read through our FramesDirect review.
Contact Lens King review: Shipping, returns and refunds
Contact Lens King offers a 30-day returns policy, provided the box is returned unopened, undamaged, and in its original condition. Shipping fees are non-refundable. Before returning an item, contact the customer service team who will talk you through your refund and credit options.
The company states that most orders, 'will usually be shipped within 1-business day after your prescription has been verified'. As mentioned earlier in our Contact Lens King review, there is no free shipping option, but there are a variety of paid options to choose from if you live in the United States (there are options for Canada, Hawaii, Alaska, The US Virgin Islands and Puerto Rico, and international orders too):
U.S.P.S 1st Class Mail | 4-7 business days | Costs $7.95
U.S.P.S Priority Mail | 2-3 business days | Costs $14.95
2nd Day | 2 business days | Costs $19.95
Overnight | 1 business day |Costs $24.95
Should you buy from Contact Lens King?
We like how easy the Contact Lens King website is to navigate, and how quick and convenient the ordering process is. The lack of free shipping is disappointing, but the big discounts available often make up for that. Plus, there are multiple shipping options available, depending on where you live and how quickly you need your order.
Contact Lens King stock a wide range of big-name brands at low prices, but they don't do much else. So if you're looking for a retailer that offers the largest ranges of contacts, glasses and accessories, plus additional services such as teleappointments, we'd recommend considering other services first. The company is also edged out by some of its competitors when it comes to price matching and free shipping.
Overall, while there are some limitations to shopping with Contact Lens King, overall the site offers a good all-round experience with a decent product range and generous discount prices to please most people.