Right now you can get a free pair of Bose SoundLink wireless headphones when you buy any qualifying iPhone from Visible. To put that in perspective, the Soundlink headphones usually retail for around $230. This isn't just some deal to clear old stock either, as the qualifying iPhones in questions are the iPhone 11, iPhone 11 Pro, iPhone 11 Pro Max, iPhone XS and iPhone XR. These are some of the newest and best models you can get.
The deal is available whether you choose to sign up for a pre-paid cell phone plan with the cost of the phone built in, or you buy the smartphone outright today and just pay for your plan each month. You will have to bring your number over to Visible to redeem the headphones, but if you're switching to Visible, most will want to do that anyway. Visible isn't as well known as some other cell phone companies out there, but we think it's one of the best cell phone providers around thanks to its competitive pricing and excellent network (it runs off Verizon's network). Check out our Visible review for our full thoughts.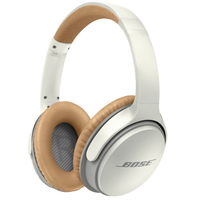 Free pair of Bose SoundLink® Wireless headphones II with qualifying purchase
Pick up an excellent pair of Bose headphones when you purchase a qualifying iPhone with Visible and transfer your number. Visible offers competitive prices and an excellent network.

To take advantage of this deal, you just need to buy an eligible smartphone from the list of iPhones available and transfer your current phone number over the Visible. Visible will then mail you a new SIM card (with next day shipping). Once you receive your new SIM card, just insert it into your new phone and activate your service. Once all that is done, Visible will email you a code to redeem for your very own pair of Bose SoundLink wireless headphones. It's a genuinely good offer, as the Bose headphones are well worth having.
The iPhone 11 and iPhone 11 Pro both made it into our best smartphones rankings, so they're the two smartphones that we'd most heartily recommend you go for if this deal tempts you. Both offer immense style and excellent performance, while the iPhone 11 Pro has a better screen and camera… and a higher cost to match. You can't go wrong either way.
As for the Bose SoundLink wireless headphones themselves, well we haven't tested this exact pair, but we can say that Bose make some of the best headphones on the market. We currently have the Bose Noise Cancelling Headphones 700, a very similar set of cans, sat in second place in our rankings. Users seem impressed with these headphones, with an average user score of 4 out of 5 stars on the Bose website.
This deal won't last long, so if you've been considering a new cell phone carrier we'd heartily recommend looking into this offer.